The madness continues, folks, but we've got plenty of books to keep us warm. Or cool. Whatever you need right now.
News and Useful Links
Let's get this out of the way: our favorite "author" has doubled down and is apparently using a personal injury lawyer to help her write documents in her favor for trademark law. Many people have expressed how much this is not a good idea (but I mean, really. She hasn't had any yet so…) Want to dive all the way down the rabbit hole? Here's Kevin Kneupper's complete thread of legal documents.
---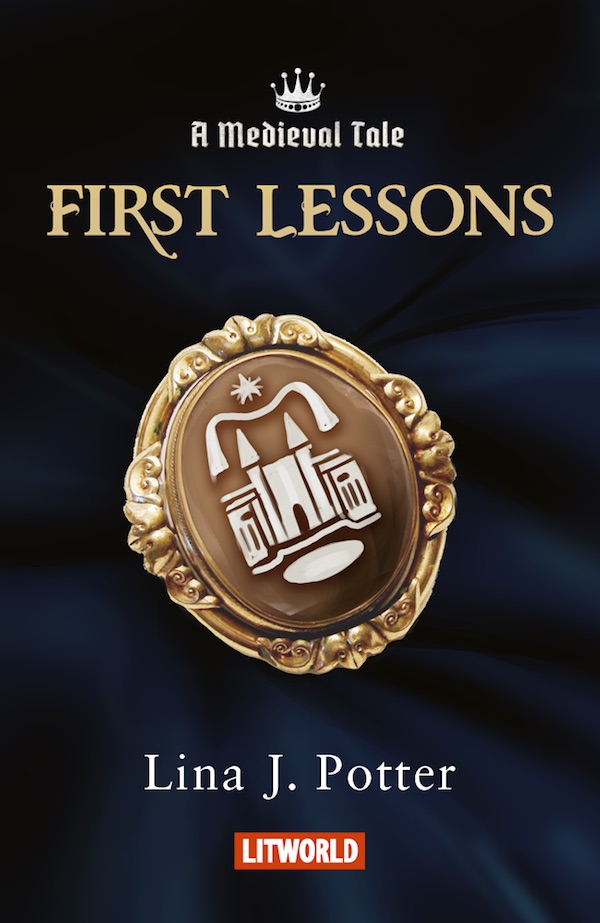 Sponsored by Litworld Publishing House
When a witty medical student, Aliya's life is cut short in a tragic accident, she discovers that she is given another chance at life. She finds herself reborn into the body of a heavy-set Countess named Lilian. Aliya must use her mind and skills in a society where women are oppressed, protect herself from assassination attempts, and build alliances with peasants, sea raiders, members of the Royal Family… and her own errant husband. First Lessons is the first of five volumes in Lina J. Potter's bestselling Medieval Tale series. Will Aliya forge her own "happy-ever-after?" And if so, at what cost?
---
Talia Hibbert got a new cover for A Girl Like Her and it is perfect. Just perfect.
(Also, she went and lowkey announced that she had a Ravenswood novella coming out soon.)
The Deadly Sexy adaptation might be done with filming, but they still need support to get it through post production and out into the world. Curious? Here's a clip.
Courtney Milan had some really good words on writing (or any kind of creativity, really).
Deals
(Note: Since tomorrow is the beginning of a new month, some of these deals might end tonight. Just FYI.)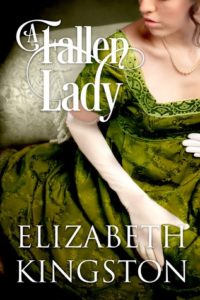 Elizabeth Kingston's A Fallen Lady is FREE right now. (I believe through the end of the week.)
Shame on You by Tara Sivec is 1.99. If you haven't read her stuff, you're in for a hilarious treat. (And then you'll want to check out the books featuring treats, believe me.)
In the mood for a new KJ Charles? The Henchmen of Zenda is 3.99.
And if you're not yet wedding'd out, Jeevani Charika's A Royal Wedding is 99 cents. I mean, why not support the people capitalizing on writing the cinderella story of their dreams, right?
Over on Book Riot
Silvana (Sil, if you know her on Twitter) joined us to share some great recs, including awesome romances to read for summer and books to read based on your favorite reality tv.
Casey shared some amusing but unhelpful subject headings.
I talked about some time travel without a Highland rebel in sight.
And of course, we're still having that giveaway! 500 bucks, on us!
Recs!
I noticed a pattern in my reading this past week, and want to talk about a couple of those books and throw in some recs for books I've previously discussed (and some I haven't) if those are your thing.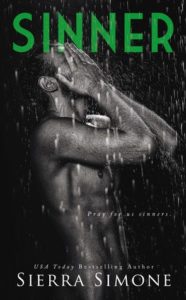 Sinner
Sierra Simone
No, the pattern wasn't hot sex meets theology discussions. In this case, Sean Bell (brother to Tyler, our favorite Hot Priest) meets a beautiful, much younger woman (15 years, but who's counting?) at a party, and proceeds to tell her all the things he wants to do to and with her. Feels a little sketchy, but she seemed cool with it so we'll let it slide. It's only the next day, when he's got to meet with a young "nun-in-training" (aka a postulant) about a shelter that's in danger of closing if one of his corporate real estate deals actually goes through. Said postulant turns out to be Zenny, younger sister to his BFF, who he hasn't seen since she was seven, before their parents' schism. Zenny is all grown up, and wants to learn a few things about secular life before entering the novitiate, at the recommendation of her mentor. What can Sean say but yes?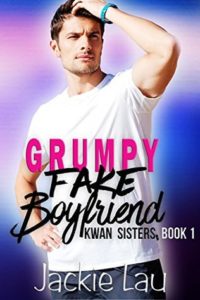 Grumpy Fake Boyfriend
Jackie Lau
Will is grumpy. Well, sort of. He just doesn't like being around people, talking to them, or dealing with them for anything more than brief transactions. Good thing his education (advanced fusion study) and his trade (science fiction where fusion actually works) both allow him to control how much of that he has to do. Until one meeting with his only IRL friend leads him to agree to a long weekend with said friend's younger sister, pretending to be her boyfriend. Naomi doesn't want to spend the weekend as the only single person there, expecially with her ex and his new flame. A lot can happen in a few days.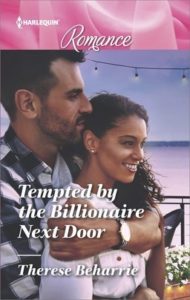 Tempted by the Billionaire Next Door
Therese Beharrie
Jess has been enjoying the view from her window of the beautiful man who has been tending to his yard, but actually meets him when she rushes to his side after what could have been a terrible accident. Turns out he's fine, and also is the brother of the woman in whose house she is currently living (who also happens to be her best friend). The two didn't part on good standing, and Dylan has only been back for a week. He'd like to get back into his sister's good graces, and he'd also like to get to know the beautiful pregnant woman currently residing next door. But that whole best friend of sister thing will probably get in the way. And the whole pregnant thing, if we're honest.
So, I remember the first time I tried to read a book involving a man and the much younger sister of his best friend. I got a bit squicked out, and I don't know if it was the narrator or what. But these books are not Rush, and I enjoyed them greatly. So if you're down for "best friend's younger sibling" (or in the case of Tempted, "younger sibling's best friend"), here are a few more you might be interested in: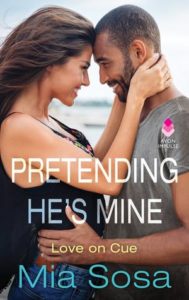 Pretending He's Mine by Mia Sosa (you might recall me talking about this before, but it bears repeating)
Her Perfect Affair by Priscilla Oliveras
Because of Miss Bridgerton by Julia Quinn (another younger sibling's best friend one; in this instance, the younger sibling is a man and the hero expects that his younger brother and the heroine will marry someday)
Clean Breaks by Ruby Lang
Her Halloween Treat by Tiffany Reisz (in which the great Tiffany treats us to a relationship in which the hypermasculine trait of overprotective assholishness does not present itself at all in said older brother)
What are some of your favorite younger sibling style stories? Drop me a line! (Especially if you have any that are queer romances? Like, I am not sure I have seen a "best friend's younger brother" story in which the brother is gay or straight and I'd like to see that kind of dynamic.)
New and Upcoming Releases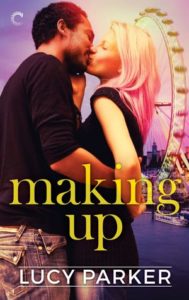 Making Up by Lucy Parker
Cocktales by The Cocky Collective
Riven by Roan Parrish
All Up in the Mix by Donna Hill
I Flipping Love You by Helena Hunting
Too Wilde to Wed by Eloisa James
The Kiss Quotient by Helen Hoang (June 5)
What Happens in Summer by Caridad Pineiro (June 5)
As usual, catch me on Twitter @jessisreading or Instagram @jess_is_reading, or send me an email at jessica@riotnewmedia.com if you've got feedback or just want to say hi!