Happy anniversary, audiophiles!
You probably don't know this, but it's our one year anniversary! Last year at this time, I took over the audiobooks newsletter and it has been so much fun getting to know some of you and sharing all my weird, random thoughts about audiobooks and hearing yours. So happy anniversary to us!
---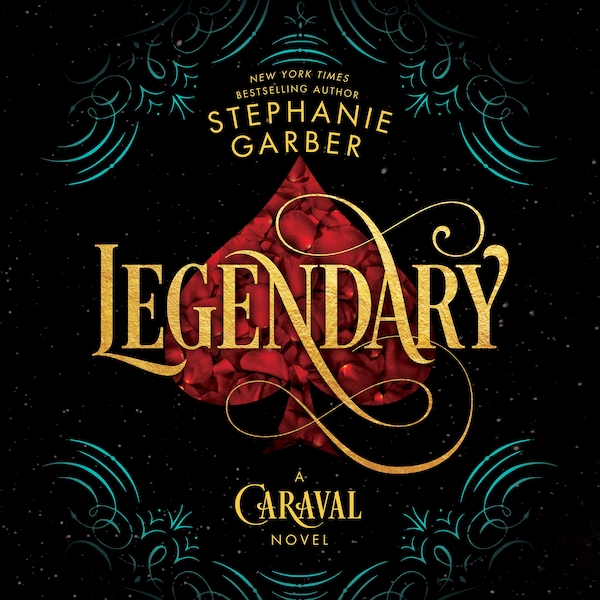 Sponsored by Flatiron Books and Legendary by Stephanie Garber
Legendary is the sequel to the bestselling breakout audiobook Caraval by Stephanie Garber. After being swept up in the magical world of Caraval, Donatella Dragna has finally escaped her father and saved her sister, Scarlett. They should be celebrating, but Tella isn't quite free yet. She made a bargain with a criminal to deliver Caraval Master Legend's true name. The only chance of uncovering Legend's identity is to win Caraval, so Tella throws herself into the legendary competition once more. Welcome to Caraval…the games have only just begun. Listen to an audiobook excerpt to hear more.
---
To celebrate our anniversary, I got you this contest/giveaway! Ok, fine, all the newsletters are promoting this contest, but you could still win $500 to your favorite bookstore and that's a kickass present, no matter what the reason is! So use this link and enter to win!
So right after our anniversary, I'm abandoning you. My sister is getting married next week, so I am going to be out of town the next two weeks doing wedding shenanigans. The newsletter will still arrive in your inbox on Thursday but I wanted to give you all a taste of the new audiobooks for June before I take off. So without further ado, here are some good lookin' audiobooks coming out in June.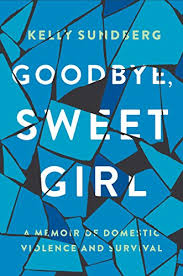 Goodbye, Sweet Girl: A Story of Domestic Violence and Survivalby Kelly Sundberg; narrated by Andi Arndt; release date: 06-05-18
You know I love me a good memoir about something terrible and painful (and, hopefully, coming out on the other side). This one sounds like it's got all those things in spades. "Kelly Sundberg's husband, Caleb, was a funny, warm, supportive man and a wonderful father to their little boy Reed. He was also vengeful and violent…To understand herself and her violent marriage, Sundberg looks to her childhood in Salmon, a small, isolated mountain community known as the most redneck town in Idaho. Like her marriage, Salmon is a place of deep contradictions, where Mormon ranchers and hippie back-to-landers live side-by-side; a place of magical beauty riven by secret brutality; a place that takes pride in its individualism and rugged self-sufficiency, yet is beholden to church and communal standards at all costs." It sounds like this will be a good pick for those who enjoyed Educated by Tara Westover (which I definitely did!).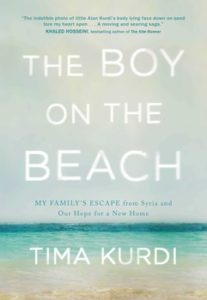 The Boy on the Beach: My Family's Escape from Syria and Our Hope for a New Home by Tima Kurdi; narrated by Soneela Nankani; release date: 06-05-18
At the risk of being too preachy (which I definitely am), I really think we could all benefit from reading more stories from refugees and immigrants. "Alan Kurdi's body washed up on the shore of the Mediterranean Sea on September 2, 2015, and overnight, the political became personal, as the world awoke to the reality of the Syrian refugee crisis. Tima Kurdi first saw the shocking photo of her nephew in her home in Vancouver, Canada. But Tima did not need a photo to understand the truth – she and her family had already been living it."
What follows is the story of Tima's happy childhood in Damascus and her emigration to Canada when she was 22. At first, the memoir is a story of the adjustments of a new life in a new world. But as the situation in Syria deteriorates, Tima starts trying to help her family back in Syria leave. "Although thwarted by politics, hounded by violence, and separated by vast distances, the Kurdis encountered setbacks at every turn, they never gave up hope. And when tragedy struck, Tima suddenly found herself thrust onto the world stage as an advocate for refugees everywhere, a role for which she had never prepared but that allowed her to give voice to those who didn't have an opportunity to speak for themselves."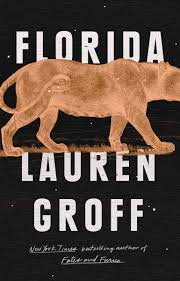 Florida written and read by Lauren Groff; release date: 06-05-18
The author of Fates and Furies is back with a collection of short stories about her home state. "The stories in this collection span characters, towns, decades, even centuries, but Florida – its landscape, climate, history, and state of mind – becomes its gravitational center. Storms, snakes, and sinkholes lurk at the edge of everyday life, but the greater threats and mysteries are of a human, emotional, and psychological nature." I was really impressed by the slow, magnificent burn of Fates and Furies and I'm really excited to hear these stories. (Also yay for the author narrating it!)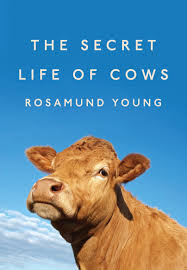 The Secret Life of Cows written and read by Rosamund Young; release date: 06-12-18
The book title and cover alone sold me on this (I mean it's the secret life of cows! COWS!) but after reading the description, perhaps it should come with a warning? Personally, I don't eat beef BUT if you don't want to hear about the awesomeness of the animal in your tummy, you may want to consider if you can handle hearing about "how these creatures love, play games, and form lifelong friendships." But if you're more comfortable with the circle of life than I am, it sounds like there's a lot of wisdom to be gained from the book. "She imparts hard-won wisdom about the both moral and real-world benefits of organic farming. (If preserving the dignity of animals isn't a good enough reason for you, consider how badly factory farming stunts the growth of animals, producing unhealthy and tasteless food.)"
The Black Album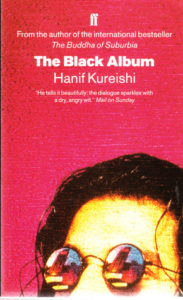 by Hanif Kureishi; narrated by: Waleed Akhtar; release date: 06-14-18
"Shahid is a clean-cut student trying to make an impression on his college lecturer, Deedee Osgood, who gives his spirits a lift when she takes him to a naked rave party. Shahid's academic prospects are threatened by the intervention of his gangster brother, Chili, who, with his Armani suits and Gucci loafers, moves into Shahid's bedsit as a hideout, bringing unnecessary danger and excitement with him. Set in London in 1989, the year of the fall of the Berlin Wall and the fatwah, The Black Album is a thriller with a characteristically lively background: raves, ecstasy, religious ferment and sexual passion in a dangerous time." NAKED RAVE PARTIES IN 1989 LONDON?! YES, PLEASE!!
What are you most looking forward to listening to in June? Let me know at katie@riotnewmedia.com or on twitter at msmacb.
I'll see you in two weeks unless I die in a fiery plane crash which I am definitely extremely terrified of happening!
~Katie