Hey YA Fans: Let's catch up on the last month of bookish talk and upgrade our TBRs even more.
"What's Up in YA?" is sponsored by Anger Is A Gift by Mark Oshiro from Tor Books.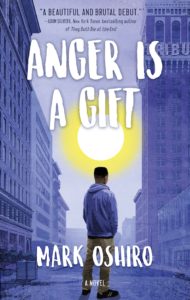 Moss Jeffries is many things—considerate student, devoted son, loyal friend and affectionate boyfriend, enthusiastic nerd.
But sometimes Moss still wishes he could be someone else—someone without panic attacks, someone whose father was still alive, someone who hadn't become a rallying point for a community because of one horrible night.
And most of all, he wishes he didn't feel so stuck.
When tensions hit a fever pitch and tragedy strikes again, Moss must face a difficult choice: give in to fear and hate or realize that anger can actually be a gift.
---
(I heartily endorse today's sponsor title — perfect for readers who love The Hate U Give by Angie Thomas, How It Went Down by Kekla Magoon, or All American Boys by Jason Reynolds and Brendan Kiely).
Onto the book talk!
____________________
Cheap Reads!
Snap up some YA without dropping a whole lot of pennies with these ebook deals.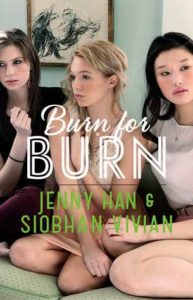 If you love the show and have never read the book inspiring it, you can pick up Cecily von Ziegesar's Gossip Girl for $3.
Burn for Burn, the first book in the trilogy written by power duo and besties Jenny Han and Siobhan Vivian is $5 (and it's a big book!).
Karen Hattrup's Frannie and Tru is $3.
Haven't read anything by Shaun David Hutchinson OR are looking to read more of his backlist? Snag The Five Stages of Andrew Brawley for $5.
$3 can get you The Gentleman's Guide to Vice and Virtue by Mackenzi Lee.
Lauren DeStefano's The Glass Spare is $2.
____________________
And finally, if you don't already know, now you do: we're giving away $500 to one winner in the US to your favorite bookstore. For real. Want to enter? Do so by June 21 for the chance to win your ultimate summer reading shopping spree here.
Thanks for hanging out this week & we'll be back in your inbox in 7 days!