Hello mystery fans! I recently read a delightful memoir about a secretary who worked for MI5 in her late teens and I decided to recommend some true crime books for readers who shy away from the nonfiction crime section because of too much violence.
---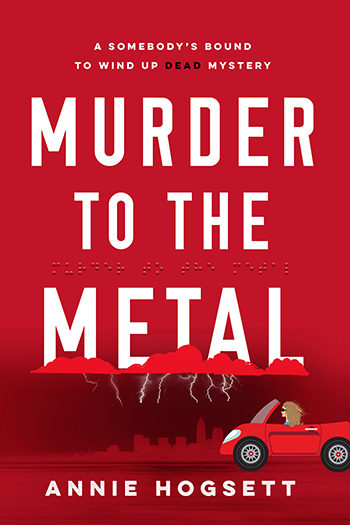 Sponsored by Poisoned Pen Press
In the second book in the Somebody's Bound to Wind Up Dead Mystery series, Allie and Tom now reside in a rented nine-thousand-square-foot lakeside mansion and have started the T&A Detective Agency to solve "mysteries of the heart" by using Tom's lottery winnings. Their first case is funny with lots of sparkle and includes a sinister, twisty plot. Fans of romantic, comic mysteries will be delighted.
---
Delightful Spy Memoir!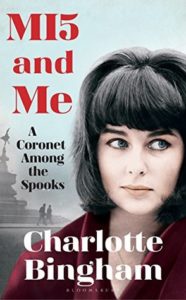 Mi5 and Me: A Coronet Among the Spooks by Charlotte Bingham: Most spy novels/films are dark, and at the very least, thriller-ish. This memoir is not that, in a completely surprising and delightful way. Charlotte Bingham was summoned into her father's office when she was 18 and he revealed to her that he worked for MI5 as a spy. That was the first bomb he dropped. The second being that he was forcing her to work for MI5. Since this happened in England in the 1950s and Bingham was not 21 yetm she was forced to do as her parents said. Unlike me–who would have been thrilled to discover this news–Bingham became quite amusingly dramatic and tried to literally catch pneumonia to get out of the job. Her health remained in tact, and the book follows as she works for MI5, lives in a house regularly visited by spies, and wishes that communism would just stop so there would be no need for her father's job and he could just be a normal wealthy father like her friend's dads. This honestly read like a British comedy series to me and I adored every second of it–and it really should be turned into a series.
More Spying, But This Time: "Welp, That Didn't Work Out!"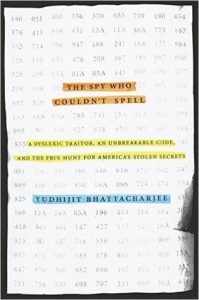 The Spy Who Couldn't Spell: A Dyslexic Traitor, an Unbreakable Code, and the FBI's Hunt for America's Stolen Secrets by Yudhijit Bhattacharjee: This is a true story about a man who'd spent his life feeling like he had to prove his intelligence and ends up coming up with an ill-advised plan as a response to feeling suffocated by his life. I was really interested in how the book shows what the FBI process really is when they suspect a traitor amongst them–spoiler: not what TV/film shows. And no, no one jumped from one roof building to another to get away. I also loved the puzzle solving and the bits about the history of codes.
Especially For Bibliophiles!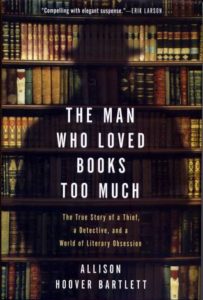 The Man Who Loved Books Too Much: The True Story of a Thief, a Detective, and a World of Literary Obsession by Allison Hoover Bartlett: This was super interesting for me in the details about rare books and the people Bartlett got to know, like a bookstore owner obsessed with stopping book thieves. The main thief in question is John Charles Gilkey, who it seems steals rare books because of his love of books–I suspect he just feels entitled to the things he wants more than anything. The "detective" is really a bookstore owner, Ken Sanders, who takes it upon himself to play detective and catch book thieves–if you've ever worked retail you know how frustrating it is to deal with merchandise loss. Gilkey and Sanders make for a great cat-and-mouse narrative–that really happened.
Recent Releases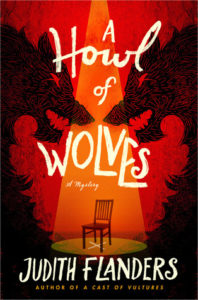 A Howl of Wolves (Sam Clair, #4) by Judith Flanders (Currently reading: A witty, murder mystery starring an amateur sleuth dating a Scotland Yard detective.)
The Favorite Sister by Jessica Knoll (Author of Luckiest Girl Alive –listen to excerpts from the audiobook here)
Pairing a Deception (A Sommelier Mystery #3) by Nadine Nettmann (Cozy mystery)
Odd Numbers (Hanne Wilhelmsen #9) by Anne Holt, Anne Bruce (Translator) (Paperback) (Great, dark Norwegian procedural series.)
Mister Memory by Marcus Sedgwick (Paperback) (Historical fiction mystery)
Browse all the books recommended in Unusual Suspects previous newsletters on this shelf. And here's an Unusual Suspects Pinterest board.
Until next time, keep investigating! And in the meantime come talk books with me on Twitter, Instagram, and Litsy–you can find me under Jamie Canaves.
If a mystery fan forwarded this newsletter to you and you'd like your very own you can sign up here.