Oh holy mother.
Can we go back to the last Kissing Books, where we were all happy it was May and nobody needed a stern talking to?
Yeah, I didn't think so.
---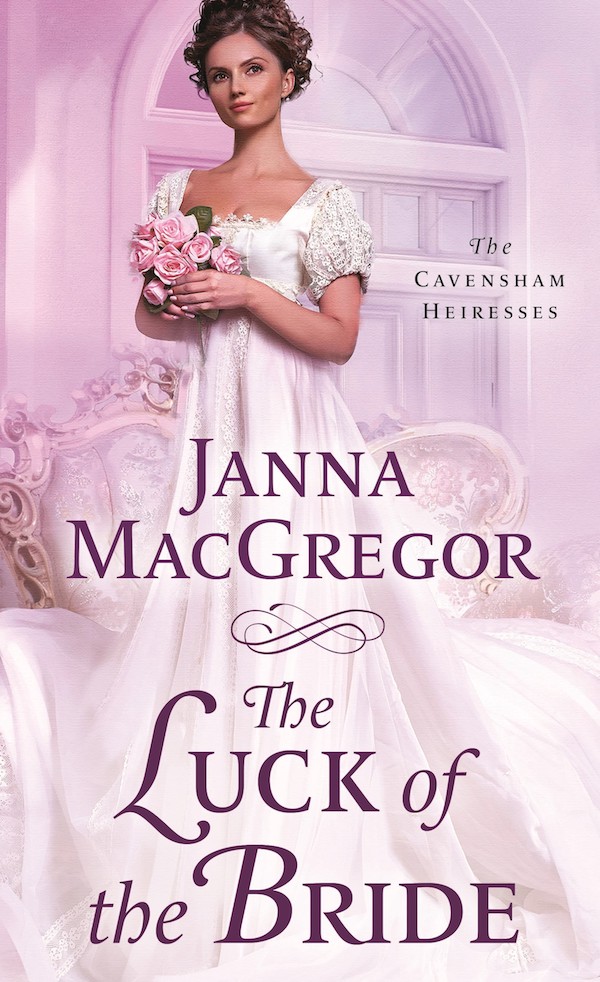 Sponsored by The Luck of the Bride, an exquisite new Regency romance by Janna MacGregor.
March Lawson is an orphan who has struggled to raise her siblings on a meager allowance. Instead of preparing to find a husband like most women her age, she must devote her energies to the coldhearted skinflint who refuses to release her inheritance.
When Michael Cavensham, the Marquess of McCalpin, learns that Miss Lawson has been forging his name to procure funds, he can't bring himself to have the beautiful embezzler arrested. Instead, he visits her home to assess the situation. Can March manage the handsome trustee who controls her purse strings―when he tugs at her heartstrings as well?
---
News and Useful Links
So, if you aren't active on the social media circuit, you might have missed the…wildness that came to light on Friday morning and continues to develop in giant balls of fire.
Let me explain.
There's too much.
Let me sum up:
We won't get in too deeply about the irony of some full-of-themselves person who doesn't know anything about how Romancelandia works trademarking the word Cocky(TM), because really.
Now that we've got that out of the way, how about some good news?
Kit Rocha is going to have a new book featuring a trio of mercenary librarians. Yeah, you read that right.
Roomies is gonna be a movie! And Jenna Dewan is involved.
The Thing About Love is getting the television treatment!
#RomBkLove continues in full force!
And Cindy collected some great romances for AAPI heritage month.
Deals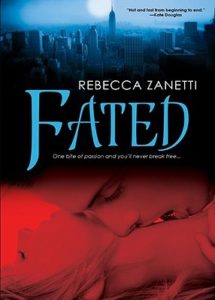 Looking for a new vampire series in which the first book features a scientist single mother? Fated by Rebecca Zanetti is 2.99. (I really had trouble picking the less weird cover for this one. The other one had the series title over the cover model's junk and I just…couldn't.)
Delaney Diamond's Do Over just came out. Passion Rekindled, the first in the series, is 1.99.
Noelle Greene's The Marriage Paradox is 99 cents.
Have you grabbed Talia Hibbert's Wanna Bet yet? It's 2.99. If you like friends-to-lovers stories, this is gonna be your jam.
Over on Book Riot
Deepali likes to read as protagonist. Do you?
Casey considers whether internalized misogyny has affected her past interest in romance. Spoiler alert: it totally had. But Casey has seen the light.
Have you read any Robyn Carr? Erin made a reading pathway!
And of course, let's go back to the happy carefree days of last Thursday, when Trisha and I wouldn't know what would befall Romancelandia just 24 hours later.
Recs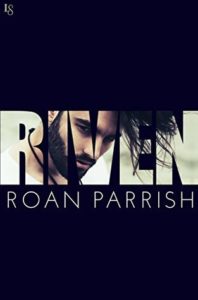 Riven (May 29)
Roan Parrish
I don't usually rec books before they come out, but I decided to read this on a quiet, lonely sick day at home and I have no regrets at all. (Also, I forgot there are people who aren't like us when I went to ballet the next day and our introduction prompt was "tell us something good that happened this week" and my response was "I read a really good book yesterday." The befuddled "the whole book" I got from the instructor, you all. Sometimes, I forget.)
That's neither here nor there. The fact of the matter is, this was my first Roan Parrish book, and as I told twitter immediately upon finishing it, I am now ride-or-die for her books for life. I haven't gone back to read the entire RP catalogue yet, but bet it's on my list. There were so many Feelings. How does she invoke such things?
You probably want to know what it's about, huh?
Theo is a rock star. A legit, wears stupid disguises in public, Riven World Tour rock star. He loves to write music, and lives to perform, but he hates stardom. Grateful for a rare night to himself, he wanders the streets of New York for hours, until he happens upon a sound he can't ignore. That sound is the music of Caleb, a beautiful, bearded, linebacker-built blues guitarist whose day has come and gone. The two hit it off immediately, finding comfort in each other in ways they hadn't with others, and even though Theo is headed off on his European leg the next morning, he and Caleb can't help how they feel for each other. Jump ahead a few weeks, when Caleb is hiding out as usual on the farm he inherited, taking care of his vegetables and basically living as a hermit. Guess who shows up out of nowhere? What happens next, lovers, is history.
Even after finishing Riven and moving on to my next read, I couldn't stop thinking about Caleb and Theo. These are two people who have a lot to unpack, about the world and about themselves, and sometimes they have to do that alone and sometimes they have to allow themselves to ask for help. This is the kind of story that can cut you up inside, but heal you with the strength of love and with the strength of music.
O….kay. I had feelings about this book. You should read it.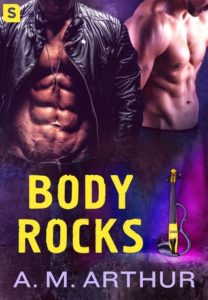 For some reason, even though I don't usually like to read similar books back to back, I was kind of on a gay musician kick after this, so I decided to pick up Body Rocks, the first book in AM Arthur's Off Beat series. I'd actually read the other two, Steady Stroke and Hot Licks, so I knew a bit about what happened in this one, but I hadn't gotten to this one. The lead characters are…so so young! One is on the verge of 21 and the other is just a bit older. They're both aspiring superstars, the high points of two bands vying for the same goal: win Unbound, a national competition that ended in a recording contract. These two invoke different kind of feelings, but if you need to soak up a little extra of the rockstar vibe while working your way up to or coming down from Riven, Off Beat is a nice pool to dive into, with a diverse cast of characters and sexualities.
And I kind of want more. Have you read Moonlight Becomes You by M.J. O'Shea and Piper Vaughn? Tell me your thoughts.
New and Upcoming Releases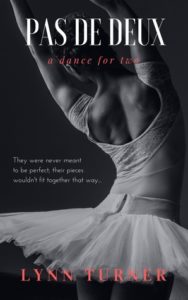 Pas de Deux by Lynn Turner
A Song of Blood and Stone by L Penelope
How to Marry a Werewolf by Gail Carriger
The Henchmen of Zenda by KJ Charles
Taming the Prince by AC Arthur
As usual, catch me on Twitter @jessisreading or Instagram @jess_is_reading, or send me an email at jessica@riotnewmedia.com if you've got feedback or just want to say hi!