This edition of Today in Books is sponsored by Summer Constellations by Alisha Sevigny from KCP Loft.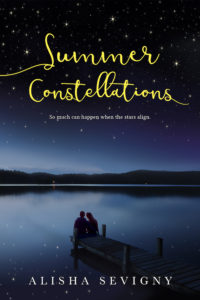 ---
LGBTQ Book Continues To Be Challenged In School
An Eastern Oregon school district chose to pull out of a statewide reading competition rather than expose their elementary school students to Alex Gino's book George. George is the story of a child everyone sees as a boy, though George knows she's a girl. According to the East Oregonian piece on Hermiston's withdrawal, the district sent a letter to parents stating that the book "was not appropriate for their third- through fifth-grade students, based on their adopted human growth and development curriculum." In that letter, they did not mention what the book was about.
The First Black Author To Win James Beard Awards' Book Of The Year
Michael W. Twitty, author of The Cooking Gene, announced that he's the first black author to win the James Beard Awards' Book of the Year, and one of only two non-cookbooks to win. A culinary historian, Twitty discusses race through the lens of Southern cuisine, food culture, and his ancestry in his memoir.
Robin Hood Teaser Trailer Drops
The teaser trailer for the upcoming modernized adaptation of the classic tale dropped. Robin Hood, directed by Otto Bathurst, stars Jamie Foxx as Little John and Taron Edgeron as the titular character. The film is out November 21st, and you can watch the teaser here.
And don't forget to enter to win 15 of the year's best mysteries so far!