This edition of Today in Books is sponsored by Circe by Madeline Miller.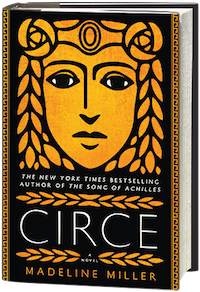 ---
Michelle McNamara's Golden State Killer Book Gets Docuseries
HBO gave the green light to a docuseries based on Michelle McNamara's true crime book, I'll Be Gone in the Dark: One Woman's Obsessive Search for the Golden State Killer. The project, which has had a quick turnaround, will be directed by Liz Garbus (What Happened, Miss Simone?). Production is likely in high gear due to the very recent arrest of the Golden State Killer suspect.
Books, Coffee, And Conflict
Mokhtar Alkhanshali, coffee industry entrepreneur and the subject of Dave Eggers' recent book, The Monk of Mokha, is being taken to court by colleagues, including Alkhanshali's uncle, who allege that their former Mocha Mill CEO used racketeering to supplant their company with his own. Eggers' book follows Alkhanshali's journey to Yemen, his work to bring beans from Mocha Mill to market, and his narrow escape from Yemen's violent civil war.
The Harper Lee Trial Gets A Court Date
Speaking of lawsuits, who else is enthralled by the legal drama that's been unfolding between the players in Aaron Sorkin's (maybe) Broadway-bound stage adaptation of Harper Lee's To Kill a Mockingbird, and Tonja B. Carter, the lawyer representing Lee's estate? Well, the request to dismiss the estate's initial suit has been denied, and a Manhattan Federal District Court Judge said the trial should take place in Alabama. If the case is dismissed there, the parties will convene in a Manhattan courtroom on June 4. For more on the lawsuit, and why we might see a TKAM stage adaptation performed in the courtroom, click here.
And don't forget to enter to win 15 of the year's best mysteries so far!