This edition of Today In Books is sponsored by Educated by Tara Westover from Random House.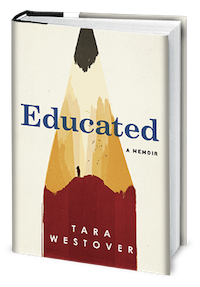 ---
Did A Human Or AI Write This Poem?
In the battle between AI and humans it looks like AI is coming for poets next. Microsoft and Kyoto University researchers created an AI capable of fooling some judges into thinking the poems it wrote were human created. I mean if there's going to be a robot uprising at least they'll be poet AIs.
Horror Movie Trailer Terrifies Families Before Peter Rabbit Film
Possibly ranked as more traumatic than seeing Bambi's mom get shot in the theater as a kid is watching a terrifying trailer for a horror movie when you've come to see Peter Rabbit. That nightmare inducing accident happened at a screening at Event Cinemas in Innaloo, Western Australia when parents found themselves covering their young children's eyes/ears or quickly trying to rush out as a preview for the upcoming horror movie Hereditary played.
And The Edgar® Awards Go To…
The Mystery Writers of America announced the Winners of the 2018 Edgar Allan Poe Awards on Thursday night during the 72nd Gala Banquet in New York. Attica Locke's fantastic Bluebird, Bluebird won "best novel." Jordan Harper's–also fantastic–crime novel She Rides Shotgun won "best first novel by an American author." You can see all the winners here and find your next great mystery read.
Speaking of mysteries: don't forget to enter to win 15 (fifteen!) of this year's best mystery/thriller releases.