Welcome to Book Riot's Events Newsletter, hosted by me, María Cristina. We're looking ahead at some of the bookish ways you can spend your time in the next couple weeks, and I'm sure there's at least one item here that can tempt you to put on pants and go out (in that order, please). Clear your calendars on the following dates, my reading friends.
---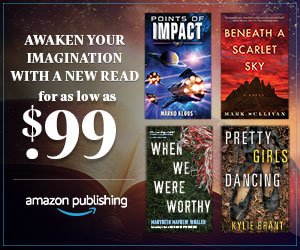 Sponsored by Amazon Publishing
Awaken your imagination with a Kindle Exclusive Deal. Browse deals you won't find anywhere else and discover your next great read.
---
IRL GATHERINGS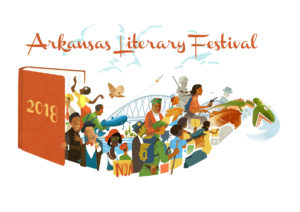 Arkansas Literary Festival: April 26-29 in Little Rock, AR
The Central Arkansas Library System is throwing quite the shindig. From Mackenzi Lee (The Gentleman's Guide to Vice and Virtue) to bilingual (English and Spanish) story time, there's something for everyone. In things-that-don't-make-a-lot-of-sense-news, the 4th annual Traditional Pie Bake-Off & Recipe Swap is folded into this literary festival, and I don't hate it.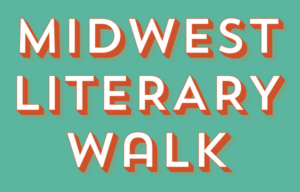 Midwest Literary Walk: April 28 in Chelsea, MI
This event is in the tenth of what I hope is many, many more years. You start the afternoon with Will Schwalbe (Books for Living), then walk to Ada Limón (Bright Dear Things), then finish up with Michael Eric Dyson (Tears We Cannot Stop). And then you can sit a spell at Zou Zou's Cafe for an official 10th Anniversary Toast.
Bay Area Book Festival: April 28 & 29 in Berkeley, CA
So here are my three favorite things going down at this festival: 1. Children's author Mac Barnett (The Terrible Two Go Wild) will tell stories. 2. Crime authors will debate who's better, private investigators (Cara Black and Matt Goldman representing) or police detectives (Candice Fox and Rachel Howzell Hall representing). 3. France's sci-fi master Sylvie Denis talks about translation, gender, climate change, and migration AND the first 75 attendees will get an exclusive excerpt of her translated work.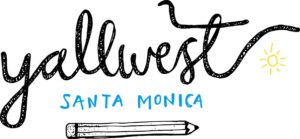 YALLWEST Santa Monica Book Festival: May 5 in Santa Monica, CA
This is a teen book festival that everyone should be so lucky to attend. I mean, there's a panel titled "MAKE IT GAY, COWARDS! 🌈" and it will feature Marguerite Bennett (Angela: Queen of Hel), Irene Koh (The Legend of Korra), CB Lee (Not Your Sidekick), Lewis Peterson (Cats Vs. Robots), Tillie Walden (The End of Summer), and Jen Wang (The Prince and the Dressmaker). Rarified air.
INTERWEBBY THINGS
Poem in Your Pocket Day: April 26
The Academy of American Poets and The League of Canadian Poets help us close out Poetry Month with this sweetly simply day. It's right there in the name: select a poem, and carry it in your pocket. Print it out, write it out, copy and paste it into your Notes app on your phone. Share it with people you run into, and post it on social media with #pocketpoem. I call dibs on "The Cremation of Sam McGee," of which I have the first six stanzas memorized. Hold me accountable for memorizing the rest by next Poem in Your Pocket Day!
Dewey's 24 Hour Readathon: April 28
Abandon your obligations and read all day. It's the dream! And you can live it on this day-long reading challenge. Check in on social media with your fellow readers using #readathon whenever you need a break, extra encouragement, or permission to quit a book that's just not working for you.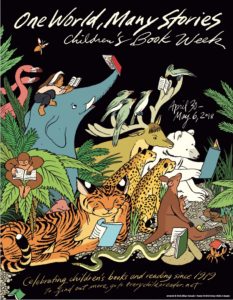 Children's Book Week: April 30-May 6
Next we've got the longest-running national literacy initiative in America and AAAHHHH I am deeply in love with Jillian Tamaki's poster for this year's children's book week! This celebration of kid lit was established in 1919 and, c'mon, just LOOK at that amazing artwork. Tag yourself. I am the joey comfy in the kanga pouch, focused on my own reading material.
AUTHORS ON TOUR
This newsletter is feeling loooooong. So, fam, let's just do Independent Bookstore Day up RIGHT on Saturday, April 28. Find a participating shop and celebrate the contribution it makes to your local community. While you're there, ask them about the reading and signing events they're excited about!
ON THE HORIZON
May
Wordplay in Minneapolis, MN
June
BookCon at BEA in New York, NY
Printers Row Lit Fest in Chicago, IL
July
Detroit Festival of Books in Detroit, MI
Saskatchewan Festival of Words in Moose Jaw, Canada
THERE YA GO!
If you end up participating in any of the above, tell us about it on socialmedia.
And if there are any bookish events that should be on my radar, tweet me @meowycristinaor email me at mariacristina@bookriot.com.
Hope to see you Riot readers in the wild!
-MC