Welcome to another week filled with fabulous books and exciting book news! I hope everything in your world is marvelous and you have something wonderful to read. Enjoy your upcoming week, and be excellent to each other. – xoxo, Liberty
---
Sponsored by Murder to the Metal by Annie Hogsett, from Poisoned Pen Press.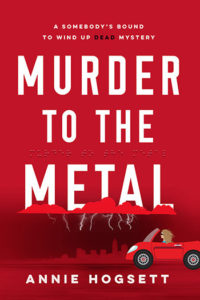 In the second book in the Somebody's Bound to Wind Up Dead Mystery series, Allie and Tom now reside in a rented nine-thousand-square-foot lakeside mansion and have started the T&A Detective Agency to solve "mysteries of the heart" by using Tom's lottery winnings. Their first case is funny with lots of sparkle and includes a sinister, twisty plot. Fans of romantic, comic mysteries will be delighted.
---
P.S. Don't forget that Book Riot is giving away 15 of the year's best mysteries so far! Enter to win here.
Here's this week's trivia question: What was first published in Edinburgh, Scotland, in 1771?
Deals, Reals, and Squeals!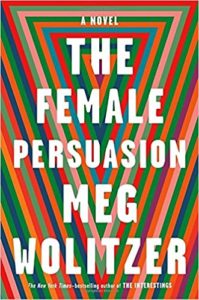 Nicole Kidman will star in the adaptation of The Female Persuasion by Meg Wolitzer.
Kazuo Ishiguro's The Remains of the Day to be adapted for the stage.
Ben Folds is writing his first book.
Kyra Sedgwick's directorial debut is an adaptation of Sara Zarr's Story of a Girl.
Gillian Flynn is doing a new series for Amazon.
Alisha Rai has a new series on the way!
And so does Kwame Mbalia!
Ian Somerhalder to star in vampire series V-Wars, based on the Jonathan Maberry novel.
GASP! Prince's official memoir will be released later this year.
Adaptation of William Gibson's The Peripheral in the works at Amazon.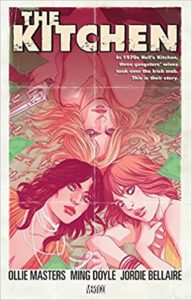 Common in talks to join Tiffany Haddish, Melissa McCarthy and Elizabeth Moss in The Kitchen.
The Prince and The Dressmaker is going to be a film! I AM SO EXCITED.
Jacqueline Carey announced a new novel set in the Kushiel's Dart universe.
Amanda Seyfried joins Milo Ventimiglia in The Art of Racing In The Rain.
The Lightning Thief: The Percy Jackson Musical will launch its national tour in Chicago.
Deadly Class comic to become a television series.
National Geographic Channel orders Ebola virus drama The Hot Zone.
It star Sophia Lillis to star in Nancy Drew And The Hidden Staircase.
Cover Reveals
Glory Edim's book has a cover! Behold: Well-Read Black Girl: Finding Our Stories, Discovering Ourselves. (Ballantine Books, October 16)
Here's the first look at Jasmine Guillory's new book, The Proposal. (Berkley, September 4)
Jacqueline Woodson is back with The Day You Begin, a new picture book, illustrated by Rafael López. (Nancy Paulsen Books, August 28)
Ally Condie and Brendan Reichs are teaming up for a dark new series. Here's a peek at The Dark Deep. (Bloomsbury Children's Books, October 2)
Sneak Peeks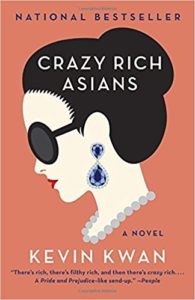 The official trailer for Crazy Rich Asians drops today! Here's a peek.
Here's a peek at the real fake novel from Younger.
And an excerpt from Starless by Jacqueline Carey.
Book Riot Recommends 
At Book Riot, I work on the New Books! email, the All the Books! podcast about new releases, and the Book Riot Insiders New Release Index. I am very fortunate to get to read a lot of upcoming titles, and I'm delighted to share a couple with you each week!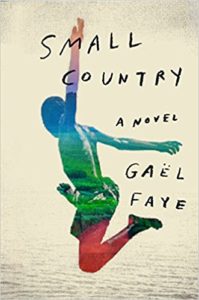 Small Country by Gaël Faye
This novel has won some serious prizes, so I had to read it and see what all the fuss was about. AND WOW. It's a slim novel but it packs a HUGE punch. It's narrated by a young boy named Gaby in Burundi, beginning right before the start of the genocide in Rwanda and Burundi in the 1990s. It offers a look at life for his family in the midst of violence and fear, as seen through the eyes of a ten-year-old, and how it changes them forever. It is lovely and brutal and will stay with you for a long time.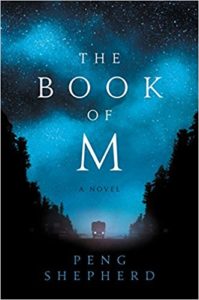 The Book of M by Peng Shepard
Fans of Station Eleven, listen up! In a dystopian near-future world, people have begun to lose their shadows. And not in a cutesy Peter Pan way—when someone loses their shadow in this book, it means they are destined to also lose their memory shortly after. Fear has caused mass chaos and struggles for power, and the world is a bleak place, and it is up to the remaining survivors to find a cure before they lose their own shadows. This one is g-r-e-a-t.
What I'm reading this week.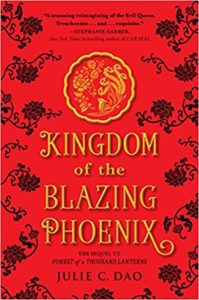 Kingdom of the Blazing Phoenix by Julie C. Dao
Harbor Me by Jacqueline Woodson
Small Spaces by Katherine Arden
Wildcard by Marie Lu
Our House by Louise Candlish
Non-book-related recommendation.
I am disappointed with book adaptations 99% of the time but I just watched I Remember You, based on the novel by Yrsa Sigurðardóttir, and it was really good! If you like scary movies, I recommend it. It's currently streaming on Netflix.
And this is funny.
Have I mentioned that Rabih Alameddine posts the best gifs?
Trivia answer: Encyclopedia Britannica.