Hello mystery fans!
---
Wishlist upcoming releases you're dying to read. Get exclusive podcasts and newsletters. Enter to win swag. Do it all when you join Insiders — and between April 15 and 30, you can get a free 2-week trial for Novel Monthly or Annual!
Subscribe to Book Riot Insiders!
---
From Book Riot and the Internet:
Rincey and Katie have an interesting discussion about unreliable narrators on the Read or Dead podcast.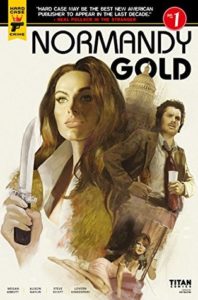 Great interview with Alison Gaylin and Megan Abbott (Creators of Normandy Gold) "Yet so much of what we were saying, not only about Washington corruption but about the power of female rage, feel incredibly relevant right now."
From Vulture watch Phoebe Waller-Bridge, Sandra Oh, and Jodie Corner of Killing Eve discuss the #MeToo movement, equal pay, working on a show about powerful women… (adaptation from Luke Jennings novellas)
A mystery you can possibly help with: The National Archives has released photos from John F. Kennedy's presidency on Flickr in hopes of helping to identify people.
AND Book Riot is giving away 15 of this year's mysteries and thrillers!!!!
Adaptations: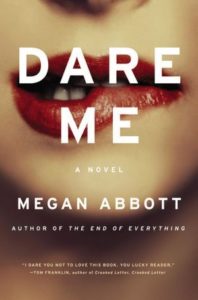 They really buried the lead on this one: Megan Abbott's Dare Me is going to be a series on USA Network! If you haven't read Abbott's work yet it really should be at the top of your reading pile. In Dare Me she uses a high school cheerleading program to explore the frenzied world of teenage girls.
Grantchester (based on short story mystery books by James Runcie) has been renewed for a fourth season (or series as they say in England). There's a catch though, it will be "James Norton's final episodes as character Sidney Chambers." Guess you'll have to wait and see who will get cast as the new vicar.
You can see the first trailer for You, an adaptation of Caroline Kepnes' novel centered on stalking.
A Little Q&A: Alex Segura (I give authors I'm excited about six questions and let them answer any three they'd like.)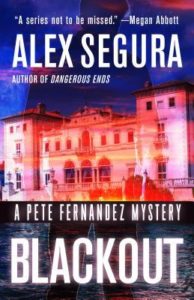 Bienvenidos a Miami—where Pete Fernandez, who can be quite a bit of a hot mess, finds himself solving crimes and trying to stay alive. I like watching the main characters of mystery series evolve, and while Fernandez seems to keep at least some of his ability to make bonehead decisions, I've enjoyed watching him grow-up as he keeps finding himself in dangerous situations. I give a lot of side-eye to things set in Miami because so many feel like the creators have possibly never actually been to the city so I love recognizing a lot of the streets and Latinx communities in the series. Definitely a series to pick up if you're a fan of modern hard-boiled mysteries.
Here's Alex Segura: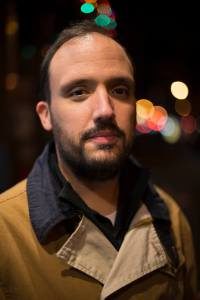 What would you like to see more/less of in the mystery genre? I'd like to see more/better LGBTQ representation in the genre. There is some, and it's done well, but I think we live in a diverse and changing world, and I'd like the genre to reflect that even more. I can be better at it, too. Sometimes what we know in our heads as writers, like a character's orientation or background, doesn't get a chance to reveal itself on the page, and that can be a missed opportunity. It's something I think about a lot.
I'm also always eager to hear from new voices with unique backgrounds – writers that can put a new spin on the genre and push it forward because of their own, different life experiences. I love the PI novel, but the takes that I gravitate to as a reader are the ones that are nontraditional and feature characters that are flawed and evolving in believable ways, in terms of the kind of protagonists we see.
The last book you read that you loved? This is a bit of a cheat, but I'll do nonfiction and fiction. In terms of fiction, Ariel Levy's The Rules Do Not Apply is a jarring, intense and gut-wrenching memoir that I couldn't put down, chronicling her life as a journalist, the ups and downs of her personal life and pregnancy and the miscarriage that sent her entire life into a tailspin. It's not an easy read, but it's an important one. Levy's prose is compact and effective, and this book lingers with you. Not for the faint of heart.
In terms of fiction, I reread Emma Cline The Girls recently, and I was reminded how much I loved it the first time around. Her language is beautiful, I'm not sure how else to describe it. She has a knack for memorable metaphors and similes and the story, about a young girl in the 60s lured into a Manson-like cult and her experiences as an adult in the aftermath, flows organically and with purpose. Mysterious but not a mystery per se, The Girls is one of those books that you have to make a point of reading more slowly, otherwise you find yourself devouring it in a day.
Oh, and, okay – one more. I'm bad at picking just a single book, I guess: Ivy Pochoda's Wonder Valley. It's a multiple POV book that explores the lives of various characters in and around the California desert, from an ex-juvie kid to a burnt out suburban dad to a wandering college student, you really get into their heads and explore their desires and conflicts, with tons of great characterization, descriptions and a few jaw-dropping scenes. I really loved this one, and I'm eager to read Pochoda's earlier novels.
Which non-mystery author would you love to see write a mystery? I'd love to read a mystery novel by Kelly Sue DeConnick (Bitch Planet, Captain Marvel). I absolutely love her comic book work and I just think she'd create a compelling and unique lead character. Make it happen, world!
Thanks Alex! *Throws ALL my money at a Kelly Sue DeConnick crime novel!
Kindle Deal:
A Red Herring Without Mustard (Flavia de Luce #3) by Alan Bradley is $1.99
Browse all the books recommended in Unusual Suspects previous newsletters on this shelf. And here's an Unusual Suspects Pinterest board.
Until next time, keep investigating! And in the meantime come talk books with me on Twitter, Instagram, and Litsy–you can find me under Jamie Canaves.
If a mystery fan forwarded this newsletter to you and you'd like your very own you can sign up here.