This edition of Today in Books is sponsored by Little, Brown and Company, publisher of Circe by Madeline Miller.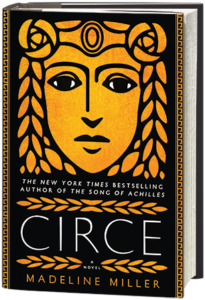 ---
Mariah Carey Is Writing A Memoir
According to Page Six, Carey's rep has confirmed that she is writing a memoir. She's been in the news this week after disclosing to People her bipolar II disorder. The news of an upcoming memoir will not only have her fans ecstatic but also be a huge push for open discussion concerning mental illness and removing the stigma. However, she's currently in the studio working on her next album so it'll probably be a pretty good wait until it hits shelves.
Crime Novels Are Now UK's Top Selling Genre
Since Nielsen's records began, this is the first time crime fiction has outsold literary fiction. By how much you wonder? In 2017 crime fiction sold 18.7m compared to literary fiction's 18.1m.
First Trailer: Watch Elle Fanning As Mary Shelley

The film follows Mary Shelley as a young woman, 16-year-old Mary Wollstonecraft Godwin. It's the period of her life when she fell in love with Percy Shelley and wrote Frankenstein. Alas, she was not praised and revered for her writing but found herself having to prove it was her work and not her husband's. Mary Shelley is set to release in theaters on May 26.
And don't forget to enter to win 15 of the year's best mysteries so far!