Hey YA Fans:
Let's catch up on the latest in YA news around the web.
"What's Up in YA?" is sponsored by Inkmistress by Audrey Coulthurst from Epic Reads.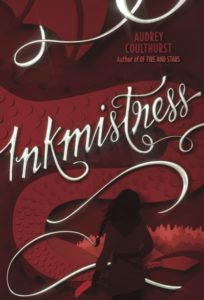 An action-packed fantasy, perfect for fans of Tamora Pierce and Kristin Cashore.
Asra is a demigod with a dangerous gift: the ability to dictate the future. But her peaceful life is upended when bandits threaten the village of Ina, the girl she loves, and the king does nothing to help.
Asra uses her magic to help, but her spell goes horribly wrong and the village is destroyed.
Unaware that Asra is at fault, Ina swears revenge on the king. To stop her, Asra must become a player in a lethal game of power involving assassins, gods, and the king himself.
____________________
When you're not reading a book, the next best thing is to read ABOUT books, right? In this collection of links, you can start planning your next movie marathoning sessions, given the amount of news about adaptations there is.
Quick Pick!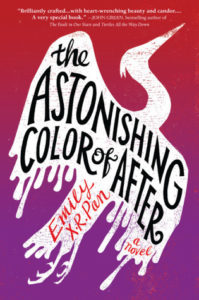 The Astonishing Color of After by Emily XR Pan
When Leigh's mother commits suicide, Leigh's life unravels. The unraveling only happens harder and stronger when she sees a bird that she knows is her mother. The story follows as Leigh leaves her home town to meet the grandparents she's never known before to learn more about her family's history and the person her mother was.
Pan's debut is lush, absorbing, and perfect for readers who love the magical realism of authors like Nova Ren Suma or Laura Ruby. Leigh's Taiwanese heritage plays a large role in the story, as do the challenges her mother and grandparents experienced in their young lives. More, this is a book about mental illness and grief that is refreshing, powerful, and much-needed.
Cheap Reads
It's a wealth of great inexpensive reads this week. Check 'em out!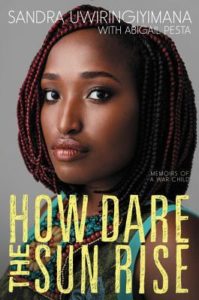 How Dare The Sun Rise by Sandra Uwiringiyimana is a memoir and tells the story of Uwiringiyimana's experience growing up in the Democratic Republic of the Congo, surviving a massacre, and making it to America. $2.
Brittany Cavallaro's A Study in Charlotte — the first in a series of mysteries about the teens related to the famous Holmes and Watson — is $2.
The Girl From The Well by Rin Chupeco is $2 and if you like horror, particularly J-Horror, you want to read this one.
____________________
Thanks for hanging out this week and we'll see you again soon!