Well folks, we definitely have a few things to talk about.
Let's get to it.
News
The Ripped Bodice released their second annual Diversity in Romance Publishing report. They acknowledge that racial and cultural diversity is not the only kind of diversity we should be looking at, but it is what they chose to focus on. If you've seen their report for 2016, you know that their first look at mainstream traditional romance publishing—the Big Five imprints and the big romance-dedicated publishers—was pretty damning.
---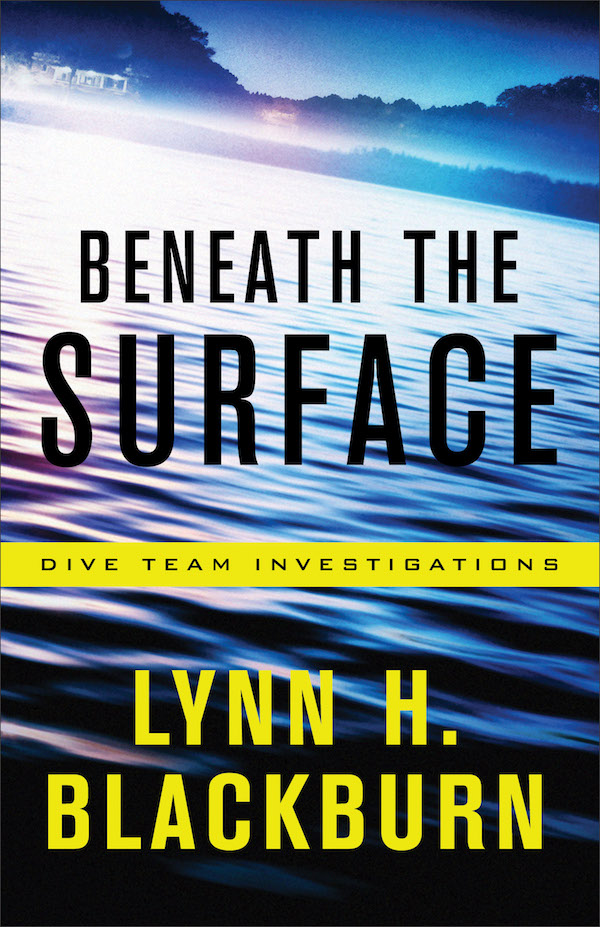 Beneath the Surface  by Lynn H. Blackburn and Revell Books, a Division of Baker Publishing Group
Leigh Weston thought she'd left a troubled past behind when she moved back home to Carrington, North Carolina. But when dive team investigator Ryan Parker finds a body in the lake near her home, she fears the past hasn't stayed where it belongs. Can Ryan find a way to protect her, and maybe win her heart in the process?
Award-winning author Lynn H. Blackburn grabs readers by the throat and doesn't let go until the final heart-pounding page.
---
2017? It got worse. More than half of those polled either stayed the same or published an even smaller percentage of books by authors of color than the previous year. Since they were working in percentages, even if the number published might have gone up, the number published by white authors must have gone up exponentially more.
I'd like to say it was a surprise to me, but considering the number of emails I get highlighting new books from Netgalley and the like, especially from the major imprints, I'm not surprised at all.
Bustle does a pretty good dive into the numbers.
And WOC in Romance has some words as well.
In happier news, Lisa Kleypas acknowledged a big misstep in her most recent novel and is going to work to fix it in future printings.
But. We've still got to have a few conversations in romance about exoticizing certain people and ethnic groups. Like this one.
We've also got to keep talking about supporting authors writing f/f romance (especially queer women doing so), as either part of or in addition to the conversation about boosting women writing m/m romance over queer men doing the same. (She says in the same breath that she touts Cat Sebastian. I know. But they're so good. There's room for both.)
And speaking of women in m/m romance, a Twitter moment came out yesterday that has a bunch of us reeling. An intrepid human pulled together a very damning argument that author Santino Hassell is indeed not a bi white dude. We've talked about not being owed anybody's name or identity, but what we are owed is a person's honesty and respect. When "Santino" "revealed his face" in a moment of apparent exasperation, I was glad to see it, and proud to see an author say "this is me, mfers." But when you're that big name people like to use as a compelling example of what it can be like when men write queer romance, and it turns out you are not male and probably not queer? That's…I have no words.
But in even happier news, events like this bring me joy. They also make me miss living in a big metropolitan city, but I can still work to make my corner of the desert romance central. (And as a bonus, here's Alyssa Cole on why her novels are always political.)
Someday.
In the best of news, filming for the adaptation of Beverly Jenkins' Deadly Sexy is starting! (You might even be able to get into it as an extra!)
Deals
Still in a royals mood after A Princess in Theory? Falling for His Convenient Queen by Therese Beharrie is 3.99.
The adorable It Takes Two To Tumble by Cat Sebastian is 99c.
Tracey Livesay's Love On My Mind is 1.99 right now. Her other two, Along Came Love and Love Will Always Remember are also on sale!
Over on Book Riot
Annika talked about the Ripped Bodice report.
Book Riot is starting a new feminist book club called Persist! Will you join?
We asked, here're your answers: Book Riot's favorite unusual love stories.
Recs
I don't pick up a lot of romance with guys in cowboy hats, but Lori Wilde is coming to the big book festival where I live. When I realized that her newest book was based on Jane Austen's Emma, I knew I had to pick it up. Her titles are fun and punny, which you know I love, and I'm always down for a modern adaptation.
How the Cowboy Was Won
Lori Wilde
Ember Alzate is outrageous, or at least that's what people say. She's blunt, forthright, and likes to take risks—something that some people in Cupid, Texas don't find so great. Neither did her ex husband, who really threw her for a loop. Even in her family, she's the odd one out. The only person who really gets her is Ranger, the absent-minded astrobiologist who has been her best friend since childhood. After a year of research in New Zealand, Ranger is back in Cupid, surprised to discover that Ember has taken her need to control things to the next level: she's taken to matchmaking. Now, Ember has set her sights on finding him the perfect wife, but he wishes he could help her make her realize what he's finally discovered: they belong together.
I'll be the first to say that Emma Woodhouse is my least-favorite Austen heroine. I appreciate the process she goes through to grow as a person and learn about seeing beyond your own nose, though. And while I thoroughly enjoyed this book, Ember's journey is more about learning to accept yourself, warts and all. Just so you know.
The most interesting thing about this novel is that "cowboy" is a bit of a stretch for Ranger Lockhart. Sure, he lives in Stetsons and boots and grew up on a ranch, but he's a research scientist with multiple advanced degrees. Cowboy is a bit of a misnomer, but I guess I'll take it.
And start working my way backward in Lori Wilde's repertoire, starting with Cowboy, It's Cold Outside because yeah.
The whole cowboy/not cowboy thing did get me thinking about some of the other novels with barechested men in stetsons who aren't really cowboys on the covers, and I have two more in my possession that I look forward to investigating soon: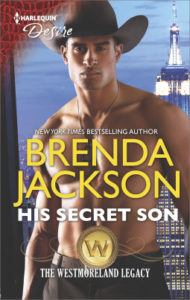 His Secret Son by Brenda Jackson
Laramie Cooper is a Navy SEAL, but the stetson on his head reveals that somewhere in his heart, there is a rancher. Maybe he grew up on a ranch, or inherited one? Maybe by the time the exposition in this book gets moving, he'll have quit the Navy and bought a ranch? All I know is he fathered a child and then was presumed dead during a military action, so any kind of thing can happen after captivity.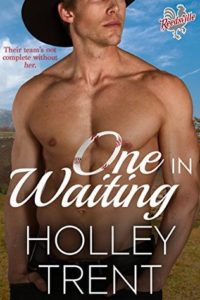 One in Waiting by Holley Trent
The current cover on Amazon and Goodreads might show that this is a menage romance, but I have a different cover on my Kindle. Here, we've got the same old barechested half-face with the outline of a stetson, and I imagine said chest, face, and stetson belong to Ren Thompson, the third person mentioned in the description of the book. He's a baseball player, but the blurb calls him a cowboy. I'm guessing he's from Texas or the southwest or the mountain west and wears cowboy boots and a rimmed hat. Maybe he even likes horses, I dunno. But Emilie, the heroine, does have a ranch in Texas, so let's see what happens!
New and Upcoming Releases
Highland Dragon Master by Isabel Cooper (y'all know I LOVE these books, and this one is so good!)
A Secret Desire by Kaia Danielle (this is the second in that Decades series I was excited about; the author fell a little behind but is out now!)
Accidental Tryst by Natasha Boyd (sounds like Kryptonite to me!)
My Royal Temptation by Riley Pine (new Harlequin DARE book)
As You Wish by Jude Deveraux (I haven't read one of hers in a long while but this one intrigues me!)
Dragon Redeemed by LC Alleyne (March 9) (WOC writing dragons? I'm down. Just gotta read the first one…)
As usual, catch me on Twitter @jessisreading or Instagram @jess_is_reading, or send me an email at jessica@riotnewmedia.com if you've got feedback or just want to say hi!