This edition of Today in Books is sponsored by I Stop Somewhere by TE Carter.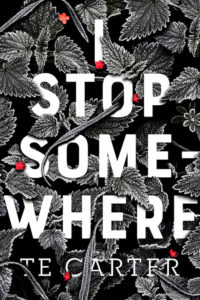 ---
Neil Gaiman Announces New Sandman Comics
DC Comics is launching a Sandman Universe line of four new comic series. Gaiman will oversee the books and plot out The Sandman Universe #1, but it will be written by new creative teams. The writers attached to the project include Nalo Hopkinson, Kat Howard, Si Spurrier, and Dan Watters. The Sandman Universe launches this August with a one-shot special. Click here for more on what's to come, and an interview with Neil Gaiman.
Sherman Alexie Acknowledges Sexual Misconduct Allegations
An update on the Sherman Alexie story where multiple people made allegations of sexual harassment against the author: Alexie issued a statement. In it, he said, "There are women telling the truth about my behavior and I have no recollection of physically or verbally threatening anybody or their careers." Of author Litsa Dremousis' involvement in the reports of his abuse–she wrote that she'd known about the allegations against him for months–Alexie said she was spreading rumors, and that they had had an affair that ended in 2015. Dremousis says she and NPR have been interviewing women, on the record, about Alexie's abuses.
BBC Developing Discworld Miniseries
BBC Studios is developing a six-part series based on Terry Pratchett's epic Discworld series. Deadline reported rumors of Simon Allen, who has written series including Strike Back and The Musketeers, writing the series. The working title of the Discworld adaptation is The Watch, and it's being co-produced with Narrativia, founded by Pratchett, and now run by his daughter Rhianna and his former business manager Rob Wilkins.
And don't forget to head over to our Instagram account to enter to win $500 of Penguin Clothbound classics!