Welcome to Book Riot's Events Newsletter, hosted by me, María Cristina. We're looking ahead at some of the bookish ways you can spend your time in the next couple weeks, and I'm sure there's at least one item here that can tempt you to put on pants and go out (in that order, please). Clear your calendars on the following dates, my reading friends.
---
Enter to win $500 of Penguin Clothbound classics over on our Instagram account. Click here, or on the image below to enter.
---
IRL GATHERINGS
Her Own Hero: Book Talk & Self-Defense Demo with Sun Dragon Martial Arts: March 3 in Austin, TX
I honestly thought that self-defense became a thing sometime around my high school years, when we gals were rounded up for a lesson during phys ed. But the women's self-defense movement has been kicking around since the early twentieth century, and Wendy L. Rouse's book will tell you all about it. Hear the professor herself and get a demo from Sensei Joy Williamson at Austin's BookWoman.
Kingston Book Festival: March 4-11 in Kingston, Jamaica
If you've been contemplating a trip to the Caribbean but haven't committed yet, here's what's going to tip the scales in favor! The Book Industry Association of Jamaica is bringing the festival back as a biennial event after taking the last year off. Here Comes the Sun author Nicole Dennis-Benn is headlining, which is perfect since the theme is all about celebrating Jamaican literature's international impact.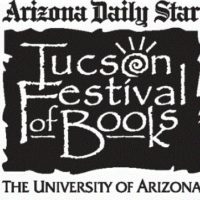 The Tucson Festival of Books: March 10 and 11 in Tucson, AZ
If you're in the market for a less humid literary festival, give Jamaica a pass and go to the Grand Canyon State instead. Book Riot Live alumni Zoraida Córdova and Ken Liu will be there, but—no offense—the festival highlight can't be anything other than the hour on Saturday when therapy dogs will be available for kids to read aloud to (the Tent for Tots seats 16, so you'd better get there early).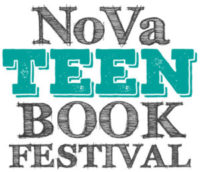 NoVa TEEN Book Festival: March 10 in Arlington, VA
One half of Book Riot's HEY YA Podcast team is going to be at this free day-long festival, so swing by and ask Eric Smith to tell you how much fun it is working with Kelly Jensen. 😉
AUTHORS ON TOUR
Tomi Adeyemi
Stops include: March 5 (San Diego, CA), 6 (Menlo Park, CA), 8 (Naperville, IL), 10 (Arlington, VA), 13 (New York, NY), 14 (Coral Gables, FL), 15 (St. Charles, MO), and 17 (Detroit, MI)
What a cover, right? Don't judge, etc. but there is zero chance that Children of Blood and Bone is NOT an amazing YA fantasy. Jump on this debut and say you were into this YA trilogy before it was the hottest film franchise.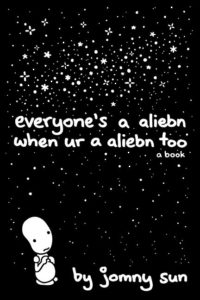 Jomny Sun
Stops include: March 1 (Chicago, IL), 3 (Chicago, IL), 4 (LaGrange, IL), and 10 (Washington, DC)
Everyone's a Aliebn When Ur a Aliebn Too is a one-sitting book that will change your life. I thought about lending it out the other day, but came to my senses. If you don't already follow Jomny Sun on Twitter…why? Is Lin-Manuel Miranda's endorsement not enough for you?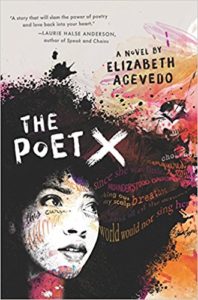 Elizabeth Acevedo
Stops include: March 6 (Washington, DC), 7 (Frederick, MD), 8 (New York, NY), 9 (Brookline, MA), 10 (Chicago, IL), 11 (Naperville, IL), 12 (Atlanta, GA), and 13 (Athens, GA)
This is a damn fine novel in verse. Typical. "But María Cristina," you say, "The Poet X is only her debut novel." Yeah, but Elizabeth Acevedo is a slam poetry goddess. You're in for a treat.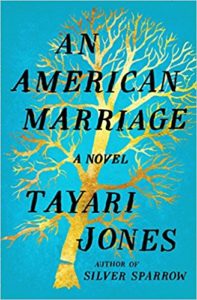 Tayari Jones
Stops include: February 27 (Memphis, TN), 28 (Oxford, MS), March 1 (Dallas, TX), and 13 (Denver, CO)
Wrongful imprisonment. Mass incarceration. These issues are a huge part of this novel. But there's a reason why this is titled An American Marriage.  Spending some time with the central couple will give you a sense of these issues in a way that compliments the available journalism. Oh, and it's an Oprah Book Club pick.
THERE YA GO!
If you end up participating in any of the above, tell us about it on social media.
And if there are any bookish events that should be on my radar, tweet me @meowycristina or email me at mariacristina@bookriot.com.
Hope to see you Riot readers in the wild!
-MC