Happy Tuesday! Did you get the day off yesterday? Me either. But every day is still a great day when you get to read books after you're done your work! I hope you're all reading something amazing. I have a few awesome books for you below and you can hear about several more great titles on this week's episode of the All the Books! Jenn and I talked about a few amazing books we loved, including Sunburn, Eloquent Rage, Dreadful Young Ladies, and more.
OOOOOO! And this is awesome: be sure to head over to our Instagram account to enter to win $500 of Penguin Clothbound classics!
---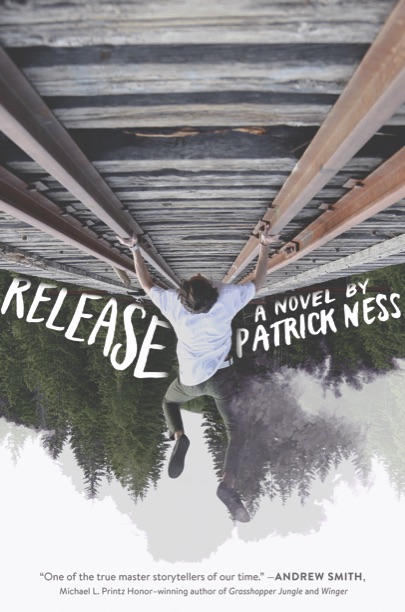 Sponsored by Epic Reads
We've all had those days when everything changes and suddenly you must reckon with the new you. Between a religious family, sexual harassment at work, and dealing with the heartache of his sort-of ex, Adam's life is falling apart.  His new boyfriend and best friend have kept him sane, but on this day, old memories and new disappointments come crashing together, throwing life into chaos. Yet despite everything he has to let go, he may also find freedom in the release.
Patrick Ness weaves a deeply affecting story about what happens when the walls we build start coming down.
---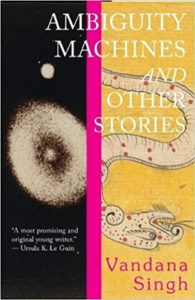 Ambiguity Machines: and Other Stories by Vandana Singh
Any time Small Beer Press publishes a new book is a reason to celebrate! This is their most recent astonishing story collection. The stories combine Singh's scientific background with her vivd imagination and delivers a fantastic group of fantastical stories and a novella.
Backlist bump: Tender by Sofia Samatar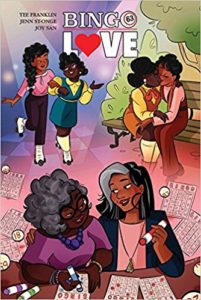 Bingo Love by Tee Franklin and Jenn St. Onge
I know that Jenn discussed this on the podcast but I just want to reiterate how amazing this is. Such a colorful, wonderfully illustrated comic about true love between two women who are kept apart when they are young and reunited decades later. It's sad, no doubt, but also so heartwarming and inspirational. I lurved it.
Backlist bump: Lumberjanes Vol. 1: Beware The Kitten Holy by Noelle Stevenson and Shannon Watters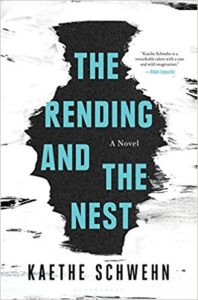 The Rending and the Nest by Kaethe Schwehn
It was bad enough when 95 percent of the population disappears without a reason, but when women begin giving birth to inanimate objects, it is obvious that supernatural forces are at work. The small community cobbled together after the disappearances to maintain some sort of normalcy begins to unravel, and friendships will be tested. The Rending and the Nest is an inventive post-apocalyptic debut about loyalty, fear, and love.
Backlist bump: The Children of Men by PD James
That's it for me today – time to get back to reading! If you want to learn more about books new and old (and see lots of pictures of my cats, Millay and Steinbeck), or tell me about books you're reading, or books you think I should read (I HEART RECOMMENDATIONS!), you can find me on Twitter at MissLiberty, on Instagram at FranzenComesAlive, or Litsy under 'Liberty'!
Stay rad,
Liberty