Welcome back, KBers!
There were some interesting thinkpieces going around last week. I'd rather read this over and over.
Also, I missed this one last week. There are some great moments discussed here.
---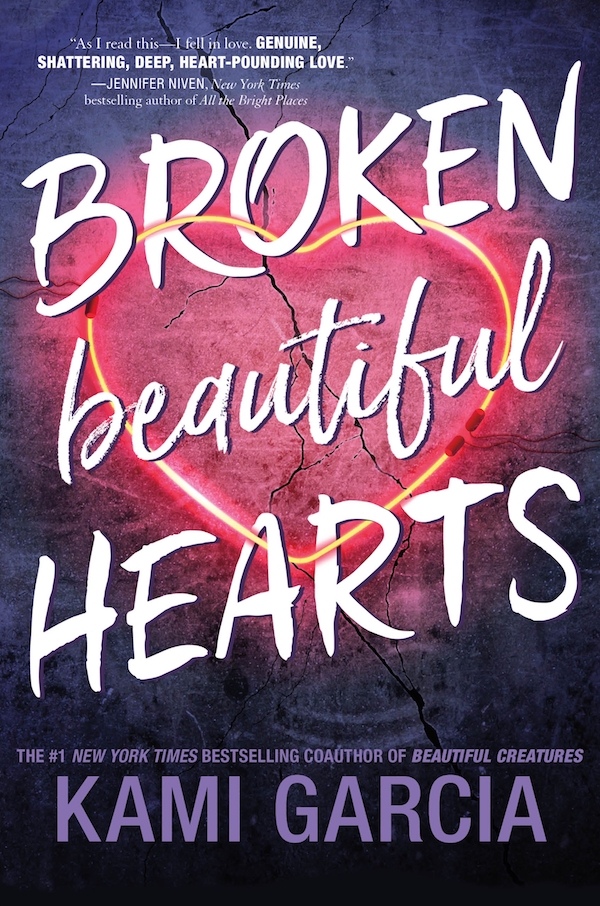 Sponsored by Fierce Reads
When star soccer player Peyton Rios receives an offer from her first-choice college, senior year starts off exactly as planned. But when Peyton uncovers her boyfriend's dark secret, she confronts him—and finds herself falling down a flight of stairs. Peyton's knee—and maybe her dream of going pro—is shattered. Everyone is talking: Was she pushed, or did she fall? Peyton knows the truth, even if no one believes her.
With her future on the line, Peyton goes to stay with her uncle in a small Tennessee town to focus on her recovery. Dating is the last thing on her mind—until she meets sweet, sexy Owen Law. But Peyton doesn't trust her heart, especially when she senses that Owen is hiding something. When their secrets are finally exposed, Peyton has to decide if love is worth fighting for.
---
More missed coverage last week – RT had a chat with Beverly Jenkins about Deadly Sexy and positive representation.
The issue of sexual harassment in publishing has been picking up like a tumbleweed, and we've been talking about it in romance, too. Here's a good thread about romance conventions.
I am in complete support of everything said here.
Consent is sexy. Don't let anyone ever tell you differently.
Ooh, Cat Sebastian on writing queer romance. We've all had that discussion of what it means that women write the majority of M/M romance, but we can also agree that Sebastian writes amazing books.
Have you read any Penny Reid yet? She's not for everyone, but I love her Winston Brothers.
Jen at The Book Queen wrote a long, hard piece about miscarriages in romance.
There's been some commentary recently about "dark romance" that redeems characters with deplorable pasts. It came in part from USA Today coverage of a novel featuring a hero who was Stasi. As the author of a series that builds more and more justice into a horrible world, Bree has a good point of view and good words in response.
Deals
Renfester gets flung into 15th Century Scotland? Yes, please. True to the Highlander by Barbara Longley is 2 dollars.
The Immortal Collection by Eva García Sáenz is 99 cents. I'll admit to being super intrigued.
Lynsay Sands' Immortally Yours is 1.99. It's pretty late in the Argeneau series, but that one is fun to jump into anywhere.
Over on Book Riot
Author Fulgani Kuthari dropped in to talk about Indian romance and the Desi HEA.
We seriously can't stop talking about figure skating romances. Jessica Avery has compiled a good list (and there are a couple more in the comments).
Kristan Higgins recommended reading a romance on Valentine's Day. I mean, I'd recommend that every day, but I get what she's saying 😉
We're still having a giveaway! Check it out on Instagram.
Recs!
Like most of the world, I was excited to see Black Panther this weekend. A couple years ago, an entire production filmed a super busy action flick, then turned around and took some time after wrap to make a beautiful rendition of Macbeth.
I wish this book had been published just a little before now, just so Ryan Coogler and crew might have been inclined to do something similar. Because it needs to be filmed. It was written to be the next romantic comedy.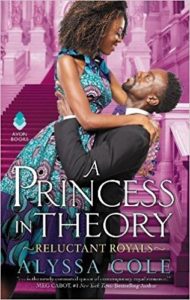 A Princess in Theory
Alyssa Cole
If the dedication doesn't wrap around your heart and warm it from the inside, the first paragraph will make you cackle and keep reading. You know those spam emails that are definitely not a thing anymore but still live as the most prominent type: the Nigerian Prince In Need. Well, Naledi has been getting emails from the same person from some random African country, determined that she is the betrothed of the crown prince. Ledi doesn't have time for games; she just wants to finish grad school and move on with her career. But Thabiso is determined to find the woman whose parents absconded with her when she was only a child, setting his life completely on its side. A misapprehension at one of Ledi's jobs leads to Thabiso becoming Jamal, just another guy who need work in New York. The two build an easy rapport as Thabiso-Jamal works his way through Naledi's skillfully crafted emotional walls, but his efforts to reveal his true self are constantly thwarted. Time spent as a normal person is life changing for a prince, however, especially as he strives to be a better person for his would-be princess. 
From start to finish, this book is nearly perfection. Personally, I did not give this book five stars, just based on the fact that I am wary of deception between heroes and heroines, even if the deceiver has a logical reason for it (or goes along with a misplaced identity). But as a book, it has all the things you might look for in a romance: excellent supporting characters, natural personal growth, excellent worldbuilding, and a pair of people you can't help but root for, even if you want to commit violence upon them.  
Have you put this book on preorder yet? You should. You're going to want to read it immediately. And if you watch Black Panther first, you'll have the lovely experience of reading with Chadwick Boseman and Lupita Nyong'o in mind. Or at least with their voices in your head.
One thing that I've been thinking about since reading A Princess in Theory and seeing Black Panther is Afrofuturism. There is a wealth of Afrofuturist literature about at the moment, and everything that I have read is pretty fantastic.
BUT.
I want some Afrofuturist romance. Not just Afrofuturism with a romantic element, but a story in which the central plot is multiple people falling in love and having an emotionally satisfactory ending. Have you read any? Tell me!
If you want to look at some interesting spec-fic romance by black authors who were influenced by the Afrofuturist tradition, here are some worth having a look: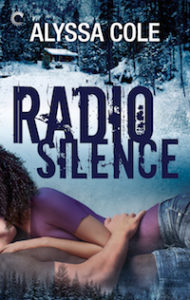 Radio Silence by Alyssa Cole – Post-apocalyptic, first in a series
Chained by Elise Marion – Medieval fantasy, first in a series
To Find You by Cerece Rennie Murphy – Soulmate romance, standalone
And while it's not out for several months, keep an eye out for Song of Blood and Stone by L. Penelope.
New and Upcoming Releases
Baby Daddy by Kendall Ryan
One and Only by Jenny Holiday
Midsummer Delights by Eloisa James
Hello Stranger by Lisa Kleypas
Best Laid Plans by Brenda Jackson
As usual, catch me on Twitter @jessisreading or Instagram @jess_is_reading, or send me an email at jessica@riotnewmedia.com if you've got feedback or just want to say hi!