I ended last week's newsletter on a pretty depressing note and when I did, I said I would try to make this week's more uplifting. Guess what? I failed. But I failed for such a good reason.
That reason, at least in part, is a Netflix documentary called The Keepers. It's a seven part series investigating the murder of a nun in Baltimore, Maryland in 1969. The series was first released in May, so it's possible y'all have seen this and are over it already but, well, the audiobooks newsletter is not the place to come for up-to-date Netflix information.
---
Sponsored by audiOMG!
On Valentine's Day this year, small-but-awesome audiobook publisher Novel Audio launched a brand-new romance-only imprint called audiOMG! that embraces the fun, sexy, and cheeky side of romance.
As a major part of their launch initiative, they're celebrating with some super hot launch week freebies! They're giving away digital copies of THREE of their hottest audiobooks to the first 500 people who come knocking.  So, if you like your audiobooks on the steamier side, you won't want to miss this.
There's still time to get yours! Click on the banner to be directed to your three free audiobooks, no strings attached.
---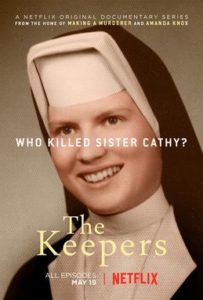 Anyway, back to The Keepers. It's ostensibly about two women, Gemma Hoskins and Abbie Fitzgerald Schaub,  who investigate the 1969 unsolved murder of their former teacher at Baltimore's Archbishop Keough High School, Sister Cathy Cesnick. What the two women learn through their investigation, however, is Sister Cathy's death might be related to a much larger scandal. Father Maskell, a priest at the school, was sexually assaulting many of the students. It's a disturbing story that's both difficult to watch and impossible to stop watching. I literally sat on the couch with my hands over my mouth, totally transfixed.
The intensity of the subject matter was slightly easier to take because of the sheer badassery of the women who came forward about Maskell, as well as self-appointed (and I mean that in the best possible way) investigators, Gemma and Abbie. They took it upon themselves to interview old classmates, research the details of the case, to file Freedom of Information Act requests, and just be incredibly tenacious investigators.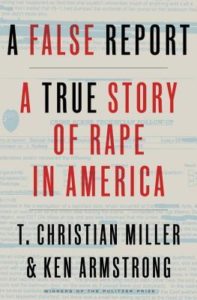 I was toying with whether or not I should mention The Keepers (not an audiobook) in the audiobooks newsletter when, the day after finishing the series, I started listening to A False Report: A True Story of Rape in America by Christian T. Miller and Ken Armstrong. I listened to the whole thing in one day. (It's the first time I listened to something at 1.25 speed the whole way through because I just needed to know what happened next.
I mentioned it in last week's newsletter, but A False Report begins with a young woman, Marie, first alleging that someone had broken into her apartment and raped her, only to recant that allegation a week later. Shamed and branded a liar, Marie tried to put the incident behind her. Several years later, two detectives working on separate rape cases join forces when the realize the two crimes have the same, gruesome MO. As they uncover more information about the serial rapist, they follow the breadcrumbs back to Marie and discover the truth of what happened to her that night.
So once I listened to that, having just finished The Keepers, I knew I had to tell you how excellent both stories were and was inspired to come up with a few more True Crime titles for your ears.
BUT FIRST! Head over to Book Riot's Instagram and enter to win $500 of Penguin Clothbound classics.
True Crime in Your Ears (publisher's description in quotes)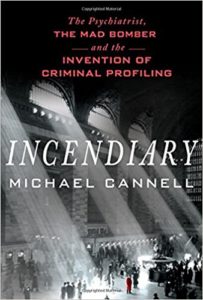 Incendiary: The Psychiatrist, the Mad Bomber, and the Invention of Criminal Profiling by Michael Cannell
In 1950s New York, citizens were terrorized by the "Mad Bomber," an individual who detonated lethal devices in some of the city's most trafficked areas like Penn Station, Radio City Music Hall, and Grand Central Station. He terrorized the city and stumped law enforcement, until Police Captain Howard Finney sought the help of a little known psychiatrist, Dr. James Brussel. They, in turn, teamed up with Seymour Berkson – a handsome New York socialite, protégé of William Randolph Hearst, and publisher of the tabloid The Journal-American – in pursuit of the Mad Bomber.
Incendiary is the This book is a True Crime twofer: you get the story of how this unlikely trio sought to put the Mad Bomber behind bars as well as the history of criminal profiling. I haven't listened to this one myself yet, but I CANNOT WAIT.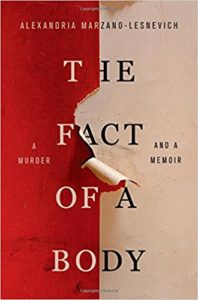 The Fact of a Body by Alexandria Marzano-Lesnevich
When I asked my fellow Rioters for their favorite True Crime audiobooks, one title was particularly celebrated: The Fact of a Body. Alexandria Marzano-Lesnevich started her summer job at a law firm staunchly anti-death penalty. Which is why it's so strange when, the moment she hears convicted murderer Ricky Langley's voice, she "is overcome with the feeling of wanting him to die. Shocked by her reaction, she digs deeper and deeper into the case. Despite their vastly different circumstances, something in his story is unsettlingly, uncannily familiar."
"As Alexandria pores over the facts of the murder, she finds herself thrust into the complicated narrative of Ricky's childhood. And by examining the details of Ricky's case, she is forced to face her own story, to unearth long-buried family secrets and reckon with a past that colors her view of Ricky's crime."
Touted as part-memoir, part true crime The Fact of a Body was a Guardian Best Book of the Year, called "A True Crime Masterpiece" by Vogue, and earned this blurb from The New York Times, "Complex and challenging… push[es] the boundaries of writing about trauma."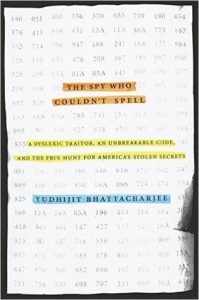 The Spy Who Couldn't Spell: A Dyslexic Traitor, an Unbreakable Code, and the FBI's Hunt for America's Stolen Secrets by Yudhijit Bhattacharjee
Before there was Edward Snowden, there was Brian Regan. In 2000, FBI special agent Steven Carr received a series of coded letters, sent to the Libyan consulate, "offering to sell US classified intelligence." The sender claimed they were a CIA analyst with "top secret clearance [who] had information about US reconnaissance satellites, air defense systems, weapons depots, munitions factories, and underground bunkers throughout the Middle East."
Further investigation revealed that the threat was in fact real and Carr spent years "hunting down a dangerous spy and his cache of stolen secrets."
Timely in more ways than one, the Wall Street Journal calls The Spy Who Couldn't Spell, "An excellent, highly engrossing account of the search for a man who was cunning, avaricious—and a dreadful speller….It is a pleasure to be in the hands of a writer who so skillfully weaves his assiduous research into polished prose….The Spy Who Couldn't Spell presents an estimable, thoroughly enjoyable overview of espionage in the digital age."
Bonus Book for the not-easily grossed out:
The Poisoner's Handbook: Murder and the Birth of Forensic Medicine in Jazz Age New York by Deborah Blum
This fascinating history of forensic medicine is informative, compelling, and often really gross. Because, to be honest, forensic medicine is pretty gross. And it was even grosser when they were figuring out how it all worked. So why did I, with my oh so delicate stomach listen all the way through? Because the interesting makes up for the parts where you hear about mashing up a human brain and looking at it under a microscope (which is actually the grossest thing I remember from the book, if if you're okay with that, you're probably good to go). Here's the publisher's description: "In early twentieth-century New York, poisons offered an easy path to the perfect crime. Science had no place in the Tammany Hall-controlled coroner's office, and corruption ran rampant. However, with the appointment of chief medical examiner Charles Norris in 1918, the poison game changed forever. Together with toxicologist Alexander Gettler, the duo set the justice system on fire with their trailblazing scientific detective work, triumphing over seemingly unbeatable odds to become the pioneers of forensic chemistry."
Let me know if you read any of these and what you think! As always, you can get in touch with me on Twitter at msmacb or via email at katie@riotnewmedia.com.
Until next week,
~Katie