Howdy, loves! I hope you're planning to cash in on that discount candy today! (Apologies if you're sugar free or have other dietary restrictions; I know how annoying the pink and red whirlwind gets when you're in that situation.)
---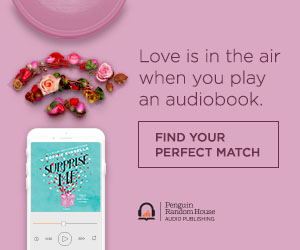 Sponsored by Penguin Random House Audio
Love is in the air when you play an audiobook. Find your perfect match for your next galentines day book club pick with some great listening suggestions. Get started at PenguinRandomHouseAudio.com/bookclub.
---
News
So it's Romance Week at Goodreads (because of course it is). The name generator is kind of terrible (and not in that fun way) but there's some other good stuff over there.
We've got more great romance rep at BuzzFeed! Let's hope this continues to be a trend.
Passionflix now has "quickies" and let me tell you…they're exactly what they sound like. The first one was actually written by Jodi Ellen Malpas, and you can watch the trailer here.
Librarians know where it's at.
HAVE Y'ALL SEEN THIS?! It's beautiful.
Check out this pretty cool thread (via Mina V. Esguerra's very interesting #romanceclass thread) delineating the basic eras of romance.
Finally, Bree has thoughts, as usual, and they're definitely thinking thoughts.
Deals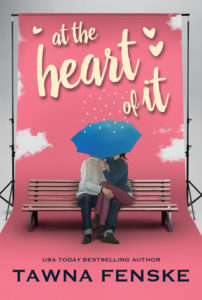 Tawna Fenske's At the Heart of it is 1.99! Seriously, that cover should come with floss.
Debbie Macomber's Dr. Texas is 1.99. If you're looking for an entry point, it's no worse than any other.
Looking for more time travel romance? Once Upon a Time Travel by Sariah Wilson is 2 dollars.
If you're looking for some retellings, A Katherine Reay Collection, which includes Dear Mr. Knightley, Lizzy and Jane, and The Bronte Plot is 3.99.
Over on Book Riot
Have you tried shojo romance yet? Vernieda pulled together a nice list of complete manga romance series to try out.
We're having a giveaway! Don't forget to head over to our Instagram account to enter to win $500 of Penguin Clothbound classics!
This week's When in Romance was lots of fun. The next one will be called "Trisha and Jess try to talk for the recommended amount of time instead of going long", I promise.
And don't forget you can always peruse our Romance page or the romance/erotica tag for the backlist of your dreams!
Recs
A Delicate Affair
Lindsay Evans
This novel is the first of a series called Decades: A Journey of African-American Romance. A group of authors are each writing a novel highlighting a specific decade in history, starting with the 1900s, the era of ragtime. In A Delicate Affair, Golden is a banjo player in a ragtime band in Washington, DC. Having moved up from further south after threat of lynching, Golden has been using his ample talent to get ahead of the curve. When he gets an offer of something better, he's all ears. But what he's not expecting is the beautiful Leonie, a rich Washington socialite who pursues him after seeing him play. The two have strong chemistry and quickly develop a deep emotional connection, even when Leonie constantly finds herself saying the wrong thing. But what happens when Golden isn't sure that DC is where he belongs? This is the first novel I've read by Lindsay Evans, but will definitely not be the last. She has major talent not only pulling you into the story, but the place. Setting might not be a character in this like it is in some stories, but you can feel yourself in a dance hall, or churchyard, or even walking down a DC street. I can't wait to see what happens in the rest of the decades.
(Unfortunately, there was a delay with the release of the second, but the third, Love's Serenade by Sheryl Lister, is available for preorder! Check it out!)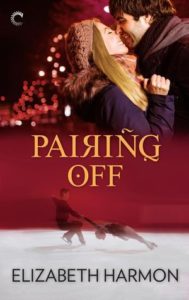 So…I got so distracted by figure skating that I failed in my plan to read more figure skating romance! But my plan is to start the Red Hot Russians series (the first of which is Pairing Off), and apparently Mariana Zapata (whose work I have frequently peddled on this platform) has given us From Lukov With Love, the newest addition to our figure skating romance collection. Have you read The Winning Edge? I'm all about M/M Olympics romance! And when I'm done with those, I'll maybe check out The Magic Broom, which is about CURLING. So there's that.
New and Upcoming Releases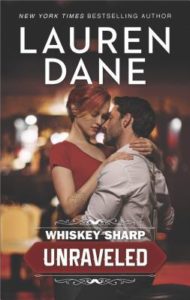 Whiskey Sharp: Unraveled by Lauren Dane
By the Book by Julia Sonneborn
Broken Beautiful Hearts by Kami Garcia
For Always: A Donovan Friends Novel by AC Arthur
Make Me (Dirty Royals) by Kaye Blue
Have I mentioned that Tempest is finally out? And that A Princess in Theory will be out in less than two weeks' time?
That's good for now, right? As usual, catch me on Twitter @jessisreading or Instagram @jess_is_reading, or send me an email at jessica@riotnewmedia.com if you've got feedback or just want to say hi!