Hi fellow mystery fans! Happy Valentine's Day or Greeting-Cards-Invented holiday. Whichever you do, you do you! Now let's add some mystery to the day:
---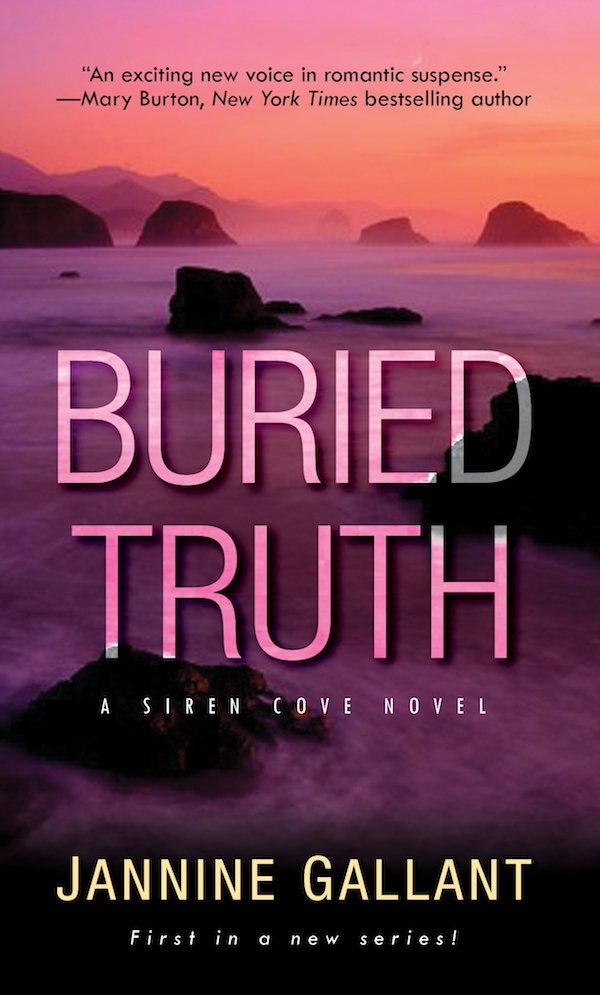 Sponsored by Buried Truth Jannine Gallant.
Jannine Gallant debuts her new romantic suspense trilogy that combines themes of second chances and reunited lovers…with dangerous serial killers and hidden agendas. When Leah Grayson organizes a reunion for her fifth-grade classmates to open a time capsule, they discover a roll of film and unleash a series of strange incidents. Amid the chaos, Leah begins a romance with Ryan Alexander, her first love who just returned to town. Their chemistry is as strong as ever, but the nostalgic fling turns deadly when someone is convinced Leah has the key to secrets long buried.
---
Love this Series! (Trigger Warnings: child deaths/ rape/ torture)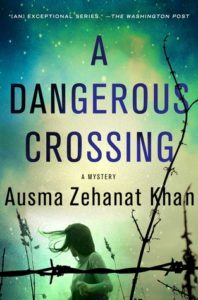 A Dangerous Crossing (Rachel Getty & Esa Khattak #4) by Ausma Zehanat Khan: I'm a big fan of this series for a bunch of reasons, but the biggest is that I get to travel the world while learning about important social issues. Khan has once again written a smart and thoughtful detective mystery which creates a bunch of characters in a way that steers far away from creating stereotypes or monoliths. Canadian detectives Getty and Esa find themselves looking into the disappearance of a friend's sister who vanished while helping Syrian refugees in Greece. Being that there are two dead bodies the immediate questions are: Is she a murderer on the run? Hiding from danger? Or also dead?… If you're debating the audiobook Peter Ganim does a lovely job and gives you proper pronunciation with some words you may not know.
New Dark-ish Icelandic Series (Trigger Warning: incestuous rape)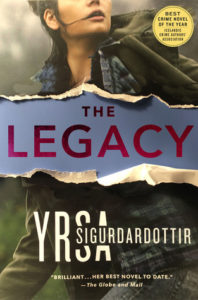 The Legacy (Children's House #1) by Yrsa Sigurðardóttir, Victoria Cribb (Translator): A mother is murdered with her children in the house, one possibly having witnessed the crime. The young daughter is refusing to say what, if anything, she may have seen or heard. Being a strange and brutal attack, the police are trying to solve the case quickly and detective Huldar needs the girl to speak. Freya, a psychologist, acting as the child's advocate, won't allow the police to interview her as they want and takes over the questioning in the manner she thinks protects the child, regardless of the case… This was a page-turner for me that followed numerous characters, and their personal lives, all seemingly on a collision course somehow tied to this case. Definitely looking forward to another in this series, especially with Freya. (For audiobook fans I enjoyed Lucy Paterson's narration, and personally found her reading as the child to not go into dramatic voice altering annoying territory–so win!)
Links:
BR keeps killing it with amazing giveaways: You could win $500 of Penguin clothbound classics over on our Instagram account.
After the announcement of the Staunch Book Prize for a thriller that doesn't contain violence towards women–and Rebecca and Jeff's discussion on The Podcast–I did a little dive into collecting some data: Violence Towards Women In Thrillers: Some Numbers.
Nicole Cooley wrote a piece about Frances Glessner Lee's dioramas–models she built of crime scenes. I've been left thinking about the last line in this quote since I read the article: "Just like in the models, in the US women are much more likely to be killed by intimate partners than by strangers. The grim reality is that the world is full of violence. The models are a reminder that domestic space can be safe as well as terrifying."
Rioter Aisling Twomey on Reliving Agatha Christie at Witness For The Prosecution
Sara Shepard, author of the series Pretty Little Liars and The Lying Game, has an adult mystery coming out: The Elizas. You can read an excerpt at EW.
An interesting read in The New Yorker: "Italian prosecutors conceded that 'Ndrangheta women led tragic lives. But many didn't consider the women to be of much use in their fight; they were just more victims. "The women don't matter," the prosecutors told Cerreti." —The Women Who Took on the Mafia: Family loyalty made the Calabrian Mob strong, but its treatment of women was its undoing.
For True Crime fans: Audible has a new original series based on the 1996 murder of Sophie Toscan du Plantier in Ireland. Currently you can download the series for free! Here –> West Cork
Nothing Good Comes From Playing at a Spooky Barn! (Trigger Warning: suicide)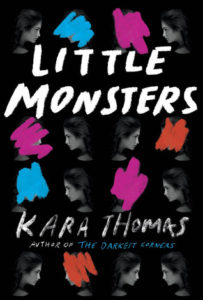 Little Monsters by Kara Thomas: Kacey has left the life she shared with her mom when the fighting was too much and is now living in a new town with a dad she doesn't really know, a stepmother, stepbrother, and half-sister. All those changes is a lot to take in. Thankfully Kacey has two friends: Jade and Bailey. Except after a night of sneaking out–to call a ghost in an abandoned barn–Kacey finds her friends are acting weird and her little sister seems traumatized. Then a friend turns out to be missing! But if Kacey helps with the investigation–admiting to their night of sneaking out–she'll be in serious trouble which leaves her instead looking like she has a lot more to hide… I like the way the events unfolded in this YA psychological thriller which has just the right amount of twists. Phoebe Strole and Brittany Pressley do a great narration on the audiobook. (And yes, every time I write this title I do think of the unrelated '80s movie!)
Recent Releases: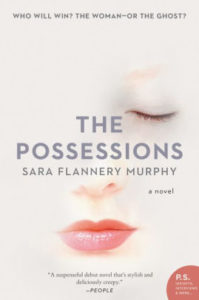 The Possessions by Sara Flannery Murphy (Paperback) (review)
Unraveling Oliver by Liz Nugent (Paperback)
Prettyboy Must Die by Kimberly Reid (Currently reading: CIA thriller.)
The Plea (Eddie Flynn #2) by Steve Cavanagh (Currently reading: Con artist turned lawyer thriller, starts with a shooting and then takes you back to go through the events that lead up to that end.)
Olympus Bound (Olympus Bound #3) by Jordanna Max Brodsky (The final installment in this fun, kickass series that mixes Greek mythology and mystery.)
Kindle Deal!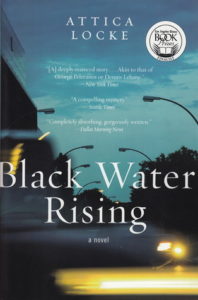 Attica Locke's 1st novel about a small time lawyer in Texas who finds himself at the wrong place, wrong time, is literally a steal for $1.99: Black Water Rising.
Browse all the books recommended in Unusual Suspects previous newsletters on this shelf. And if you like to put a pin in things here's an Unusual Suspects board.
Until next time, keep investigating! And in the meantime come talk books with me on Twitter, Instagram, and Litsy–you can find me under Jamie Canaves.