Hey YA Readers!
This week, it's all about the plans you'll want to be making for your bookish travel in the first part of '18.
"What's Up in YA?" is sponsored by This Is Not A Love Letter by Kim Purcell from Disney Publishing Worldwide.
This contemporary YA tearjerker about an interracial relationship paints a poignant portrait of first love and loss and opens up important conversations about prejudice and mental health.
---
You're here because you love YA books. And chances are if you love YA books, you'd love a good YA book festival (even the introverts among us don't mind a bookish event where we can be around so many others like us!). To get the wheels spinning, I thought it'd be worthwhile to round-up the YA/Teen literature focused conferences and festivals happening around the US in the first part of 2018.
This list is far from comprehensive. There are events that are missing, particularly smaller events that happen at public libraries. Since not all conferences have announced dates, locations, or speakers yet for this year, some of the information you'll find below is bare bones.
But the beauty of this is it's a resource for you to keep returning to and planning around. Because even if you can't actually attend one of these events, who doesn't enjoy dreaming up a fantasy bookish trip?
I've stuck with specific to teen/YA lit events, except in cases which events were focused entirely on children's literature more broadly and showed a wealth of YA events with it. If you know of other events fitting these parameters happening before June, drop a line and let me know so I can include it on my master list (for sharing in the future!). Know of great international YA lit-focused fests? Drop me a line about those, too!
We'll revisit this list in May some time, with information about fall festivals you can plan your trips — real or imagined — around.
The African American Children's Book Fair: February 3, Philadelphia, PA
Teen Book Fest By The Bay: February 17, Corpus Christie, TX
National Latino Children's Literature Conference: February 22-24, San Antonio, TX
Ontario Teen Book Fest: March 3, Ontario, California
Southeastern Young Adult Book Festival: March 8-10, Murfreesboro, TN
NoVA Teen Book Festival: March 10, Arlington, VA
Children's Literature Festival: March 18-20, Warrensburg, MO (at the University of Central Missouri)
New York City Teen Author Festival: March 18-25, New York City, NY (Site will be updated reflecting this year's information soon)
Teen Book Con: March 24, League City, TX
Chicago Young Adult Book Festival: April 14, Chicago, IL
Colorado Teen Literature Conference: April 14, Denver, CO
North Texas Teen Book Festival: April 20-21, Irving, TX
Southern Kentucky Book Fest: April 21, Bowling Green, KY (They hold a teen and children's day)
YA Fest PA: April 21, Easton, PA
Hudson Children's Book Festival: May 5, Hudson, NY
Yall West: May 5, Santa Monica, CA
Lit Up Teen Book Festival: May 12, Kansas City, MO
Twin Cities Teen Lit Con: Date Yet Unannounced, but usually occurs mid-May, Twin Cities area, MN
Romantic Times Teen Day: Unannounced, but happens during the RT Convention in mid-May, this year in Reno, NV.
Greater Rochester Teen Book Festival: May 19, Rochester, NY
Queens Book Festival Youth Day: June 9, Queens, NY
____________________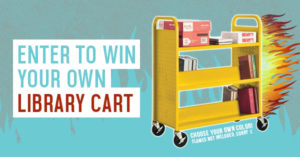 Love what you read here and work in/want to work in/love libraries? You'll want to sign up for the new Check Your Shelf newsletter for librarians. It's a biweekly roundup of everything librarians would want to know about how to best serve their readers. I'm co-writing the newsletter with Katie McLain, and if you sign up before February 5, you can be entered to win a (wait for it~) library cart in the color of your choice. Do the thing!
____________________
Sweet Cheap Reads…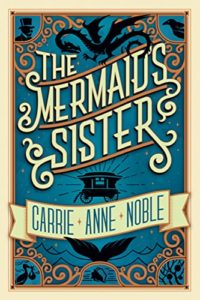 Begin a new science fiction series with Illuminae by Amie Kaufman and Jay Kristoff for $2.
Pick up the book you keep meaning to read for $2, Meg Cabot's The Princess Diaries.
Or go deep into mermaidlandia with The Mermaid's Sister by Carrie Anne Noble.
Thanks for hanging out, and we'll see you again next week. Until then, grab a good book or ten to keep you company.
— Kelly Jensen, currently reading Americanized: Rebel Without a Green Card by Sara Saedi