This edition of Today in Books is sponsored by Walking The Bones by Randall Silvis.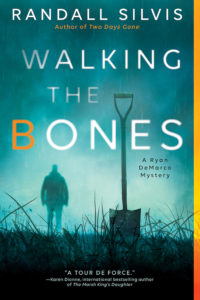 ---
 Ursula K. Le Guin Is Dead, Age 88

Ursula K. Le Guin, acclaimed science fiction and fantasy writer, author of the Earthsea Cycle, died on Monday at her home in Portland, Oregon. Her son, Theo Downes-Le Guin, said she had been in poor health for several months. Her books have been translated into more than 40 languages and have sold millions of copies worldwide.
Audiobooks Now Available On Google Play
Google Play Books launched an audiobook store in 45 countries and nine languages. The service allows users to purchase audiobooks without a subscription plan, available for listening on the Google Home speaker or phone Assistant. To celebrate, Google Play is offering a 50% discount on the first audiobook purchase, and popular titles under $10.
Cheryl Strayed, Roxane Gay, And More 2018 Best American Series Editors
Houghton Mifflin Harcourt has selected a team of writers to guest-edit this year's Best American Series collection. Among the names to be featured as editors are Roxane Gay (Hunger) for the Short Story collection; Cheryl Strayed (Wild) for the Travel Writing section; Pulitzer Prize-winning New Yorker theater critic Hilton Als for Essays; and food critic Ruth Reichl for the Best American Series' first-ever book on Food Writing. The Best American Series is a 103-year-old collection of books published annually.
Don't forget to enter to win your very own library cart! Enter here.