Happy Monday, book lovers! (Last week I said 'Happy Friday' because I work from home and never know what day it is, lol.) Regardless of what day it is, there is a ton of exciting book-related news! I hope everything in your world is marvelous and you have something wonderful to read. Enjoy your upcoming week, and be excellent to each other. – xoxo, Liberty
---
Enter to win your very own library cart (in your favorite color!) Click here, or on the image below to enter:

---
Deals, Reals, and Squeals!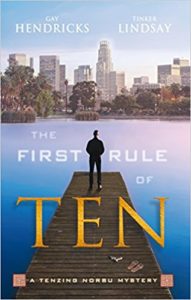 Daniel Dae Kim developing TV series adaptation of The First Rule Of Ten.
George Clooney's Catch-22 adaptation lands at Hulu. 
DC's Shazam! gets 2019 release date.
MUPPET ARMS: There's an adaptation of Celeste Ng's Everything I Never Told You happening!
David Simon is adapting Philip Roth's The Plot Against America for television.
Brandy Colbert has a new book coming in 2019!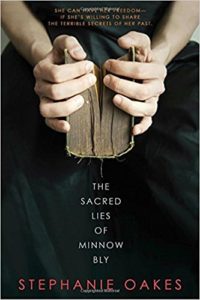 Facebook Watch orders ten episodes of The Sacred Lies of Minnow Bly.
Fire and Fury to be adapted into TV series.
Luke Kleintank joins The Goldfinch movie.
Kristen Wiig will star in Apple's series adaptation of Curtis Sittenfeld's upcoming short story collection You Think It, I'll Say It. (And Reese Witherspoon has signed on as an executive producer.)
Cover Reveals
Here's a peek at Trail of Lightning by Rebecca Roanhorse (Saga Press, June 26)
I need this: The first look at Space Unicorn Blues by TJ Berry. (Angry Robot, July 3)
And here's Kody Keplinger's next book: That's Not What Happened. (Scholastic Press, August 28)
And holy cats, this cover: Here's the first peek at A Blade So Black by LL McKinney. (Imprint, September 25)
And here's the cover of Bright We Burn, the latest book in Kiersten White's And I Darken series. (Delacorte Press, July 10, 2018)
Sneak Peeks!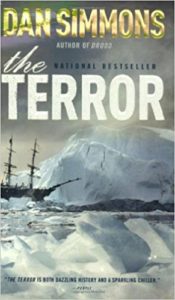 SCARY: Here's the trailer for the first season of The Terror, starring my next boyfriend Ciarán Hinds.
Here's the first trailer for the second season of The Handmaid's Tale. There's also some amazing photos.
Killing Eve: BBC America sets premiere date, unveils first photos.
HBO teased the first look at the upcoming adaptation of Fahrenheit 451.
AWWWWWW: Here's the first full trailer for Love, Simon.
Book Riot Recommends 
At Book Riot, I work on the New Books! email, the All the Books! podcast about new releases, and the Book Riot Insiders New Release Index. I am very fortunate to get to read a lot of upcoming titles, and I'm delighted to share a couple with you each week!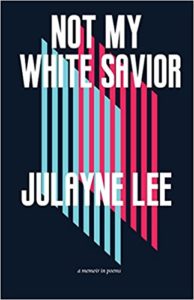 Not My White Savior: A Memoir in Poems by Julayne Lee (Rare Bird Books, March 13)
Holy cats, I cried so much reading this book. When Lee was a baby, she was adopted from South Korea and brought to Minnesota by a white Christian family. This is her beautiful, angry memoir about her loss of identity and the damage caused by being raised in an strict environment where she was repeatedly told how lucky she was, not to mention all the ignorant remarks people made to her about her heritage, her looks, and her homeland. This is a powerful book.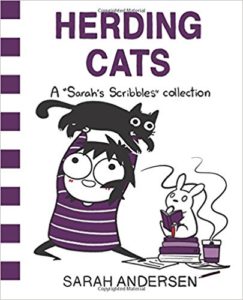 Herding Cats: A Sarah's Scribbles Collection by Sarah Andersen (Andrew McMeel Publishing, March 27)
I have never related so hard to a comic before and I continue to be delighted and charmed by Sarah's Scribbles. This is Andersen's third collection, filled with both comics from her website and new comics, plus a bit of great advice at the end of this one. Love, love, love her.
And this is funny.
Oh, that Sarah MacLean, she's always scheming.