This edition of Today in Books is sponsored by Mulholland Books, publisher of The Girl on the Velvet Swing by Simon Baatz.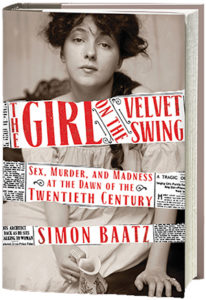 ---
First Look At Harry Potter Mobile Game
Jam City revealed its first look at Harry Potter: Hogwarts Mystery, a mobile game where players can create their own character and experience life as a Hogwarts student. The game, which will be launched under Warner Bros. Interactive Entertainment's Portkey Games, is set in the time between Harry Potter's birth and his enrollment at Hogwarts. Players will encounter familiar characters as well as fan-created characters.
Elena Ferrante, Guardian Weekend's New Columnist
Elena Ferrante's weekly column for the Guardian's Weekend magazine will cover her thoughts on topics including childhood, ageing, gender, and first love. The column will be translated by Ann Goldstein, translator for Ferrante's Neapolitan Novels. Ferrante called the experience of writing a weekly column "a bold, anxious exercise in writing."
Rare Book Collection Destroyed In Freak Accident
A large portion of a Stephen King enthusiast's private collection of works was lost to a freak flooding accident after the collector moved to Bangor, Maine, the town the author calls home. Lost were thousands of first edition books, manuscripts (the original typed manuscripts of Maximum Overdrive and The Eyes of the Dragon), and signed works from J.R.R. Tolkien and George R.R. Martin. The flood was the result of an exploded water main directly in front of the store where the collection was stored.