Hello audiobook lovers,
Amanda Nelson (Book Riot's Managing Editor) here, filling in for Katie this week. Let's get right to what's happening in the audiobook world:
---
Sponsored by Novel Audio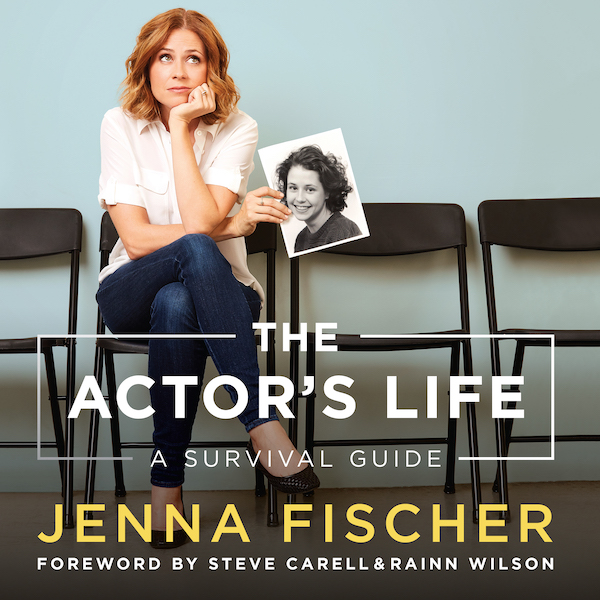 Ever dream of packing your bags, heading to L.A., and finding your big break? In Novel Audio's hottest new release, award-winning actress Jenna Fischer's got you covered with a mix of practical advice for aspiring actors, personal anecdotes, and behind-the-scenes glimpses at some pivotal Jim & Pam moments that fans of The Office will devour. Rainn Wilson reads a special audio-only version of Steve Carell's foreword (complete with plenty of commentary of his own). Includes interviews with Natalie Zea, Sean Gunn, Derek Waters, Reed Birney, and an excerpt from Mark Proksch, plus bonus photos. Get it here!
---
Katherine Kellgren, a prolific (and probably familiar to you, even if you don't know her name) audiobooks narrator has died after a battle with cancer. Kellgren voiced almost 300 audiobooks, including The Queen of the Tearling, Austenland, and Pride and Prejudice and Zombies. Rioter Aimee Miles has more about her work over on Book Riot, including her accolades: "four different Audie Awards for her narration, including Best Female Narrator in 2016 for Wild Rover No More: Being the Last Recorded Account of the Life & Times of Jacky Faber by L.A. Meyer. She was a Booklist Voice of Choice and named an Audiofile Golden Voice."
-Over on the Book Riot YouTube channel, Rincey talks about her personal journey with audiobooks, and how she's learned to love them once again.
-The new Denis Johnson audiobook of The Largesse of the Sea Maiden has an amazing cast of narrators: Nick Offerman, Michael Shannon, Dermot Mulroney, Will Patton and Liev Schreiber. Have a listen:
What I'm Listening To: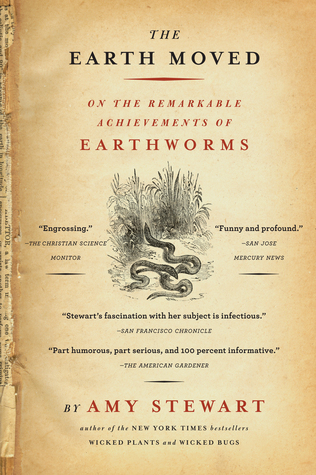 I've finished The Power of Meaning: Crafting a Life That Matters by Emily Esfahani Smith, a fascinating blend of philosophy and psychology that investigates our culture's current obsession with "happiness" and that doesn't lead to, well, happiness. But finding a life of meaning just might. I've moved on to a rather different topic: The Earth Moved: On the Remarkable Achievement of Earthworms by Amy Stewart. I have a weird fascination with places humans can't really reach: space, the depth of the ocean, etc., and am now turning that eye to the deep underground word of the lowly (but impactful) earthworm.
That's it for this week, folks! Katie will be back next week with your regularly scheduled programming. Happy listening!