Hey there, KBers! We've officially gone to weekly! How exciting is that? There's plenty that happens all the time, so we're going to have plenty to chat about (and maybe this way, they won't be so long all the time).
---
Order your ISBN Thinking Of You tee for your Valentine/Palentine!

---
First, news!
RT Book Reviews' RT Awards are up! The winners will be announced at a ceremony during the RT Annual Convention. There's a pretty solid collection of nominees. There are still a few categories with no authors of color (at least that I'm aware of, please correct me). We'll see what happens when the winners are announced.
Forever My Girl is out this week! I will admit, I thought it had already come out and I'd just missed it, which I'll admit happens pretty frequently for me. I recall first seeing the trailer and thinking it would be out soon, then hearing basically nothing until the recent onslaught of advertisements for it—everywhere, including Goodreads! Have you read the book? I haven't yet, but I'll get to it. Eventually.
There's gonna be a special way for you to get/read The Wedding Date and it's pretty exciting. It won't beat the artwork for The Ripped Bodice's release party, but it's pretty close 😀
KB/BR fave Santino Hassell wrote this Hypable article, and it is definitely something I will stand behind—particularly the Punisher one. It's basically the only reason I kept watching 😉
If you haven't experienced this bit of magic, you're in for a delight.
Remember that event Alisha Rai and Alyssa Cole had at Politics and Prose in DC? They recorded it!
Deals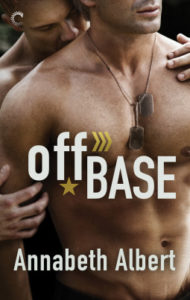 Annabeth Albert's Off Base is 1.99, and is one of the nominees for the RT Awards.
The Hamilton Affair by Elizabeth Cobbs is 2.99, if you haven't been Hamilton'ed out.
Hate To Want You is STILL 1.99. Get it.
Rough & Tumble by Rhenna Morgan, another RT Award nominee, is 1.99, too.
On Book Riot
Working on your Read Harder list? I pulled together some romance and romance-adjacent books to use for a bunch of the categories.
We listed our most anticipated books of the year. What are yours?
We remember audiobook narrator Katherine Kellgren, narrator of hundreds of audiobooks, including several romances.
Recs!
This past Monday was the day selected in the United States to celebrate the life and work of the Rev. Dr. Martin Luther King, Jr. I realized a few days before it that in Arizona (where I live), it's also called Civil Rights Day. With that in mind, it's a good time celebrate activists in romance.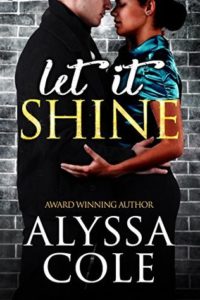 Let it Shine
Alyssa Cole
I'm not a rereader; there are too many books in the world for that. But this darling novella is one I find myself revisiting regularly, either to read certain portions or to lend a few hours to reading the whole thing straight through. Sofronia is a softspoken young woman who does what she can to support her church and her family. Ivan, a friend from her childhood, comes back into her life, helping to put her on the path to joining the Freedom Riders. The two have a lot to overcome, both inside and outside of their community. While brief, this novella carries a lot of weight, about personal struggles and the struggle in the world at large during the Civil Rights Movement. It's a great world to dive into for a very brief amount of time.
If you've made it through that and want to dive deeper into the world of civil rights and music, Windy City Blues by Renee Rosen is an interesting read. I haven't made it all the way through, but it's pretty fascinating.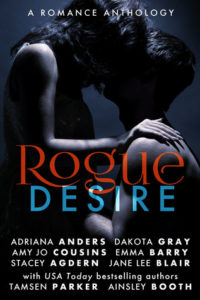 Rogue Desire
Adriana Anders et al
The 2016 election left several people feeling either helpless or restless. The restless ones found different ways to #resist, including compiling this anthology of activism-related stories. The first novella, Grassroots, drops us into the life of Veronica Cruz, a fed-up preschool teacher who has decided to run for City Council. Her campaign isn't going so well, but she refuses to give up, including extending his canvassing to the underkept house where Zach Hubler lives. Zach is fascinated by her passion and her goals, so he does what he can to support her, and the pair strike up a quick rapport. But how far is he willing to go?
This is just the first of eight pretty fantastic novellas in Rogue Desire. The rest include road trips to save the world, providing information for Robin Hood hackers, and working inside and outside of the system to make change. There have been two additional anthologies published: Rogue Affair and Rogue Acts. While the first anthology has several stories featuring characters of color, the anthologies that follow are much better at presenting #ownvoices stories. Rogue is planning on producing several more anthologies (yay!) and is receiving submissions in a semi-ongoing basis, if you might be interested in joining the movement.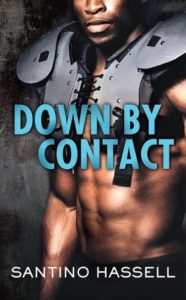 And if that's not enough for you, here's your reminder that Santino Hassell's Down By Contact is finally out!!! The second in Hassell's Barons series, this one tells the story of Simeon Boudreaux and Adrián Bravo. This might not seem like it fits in this collection of activism romances on the surface, but honestly, isn't the act of two men of color who live in the public eye just existing as a couple activism in itself? There's also the fact that this is just a spectacular work of fiction, and you should read it. It can work as your first Hassell read if you'd like; very little from the first Barons book is necessary to your understanding of this story. But, you still want to read Illegal Contact if you haven't already, not just because it's amazing, but to get more of an insight into Simeon's character.
Okay. That's enough. So how about some new and upcoming releases: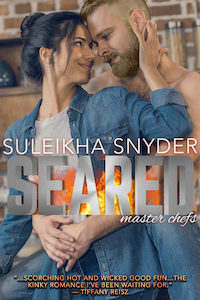 Seared by Suleikha Snyder (okay, it's been out for a while but somehow I missed it)
Make the Play by Jamie Wesley
Blood Fury by JR Ward
Most Likely to Score by Lauren Blakely
Sex, Not Love by Vi Keeland
The Ones Who Got Away by Roni Lauren
That's good for now, right? 
In case you missed the announcement (or just didn't make it all the way down my favorites list), we're moving to weekly! So be prepared to catch Kissing Books in your inbox every Thursday. As usual, catch me on Twitter @jessisreading or Instagram @jess_is_reading, or send me an email at jessica@riotnewmedia.com if you've got feedback or just want to say hi!