Happy Friday, book lovers! There are so many exciting things coming down the pike. I hope everything in your world is marvelous and you have something wonderful to read. Enjoy your upcoming week, and be excellent to each other. – xoxo, Liberty
---
Sponsored by Class of 2K18 Books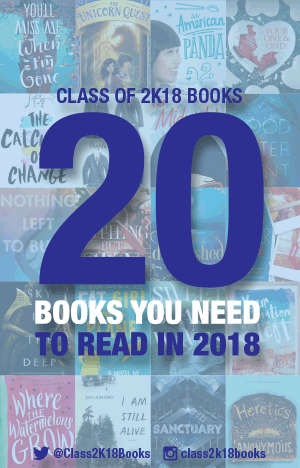 Building your 2018 reading list? Class of 2K18 Books are 20 debuts you need to read in 2018! From titles starred by Booklist and Kirkus, to an ABA Indies Introduce Pick, our Middle Grade and Young Adult books have one thing in common—they're fearless. Representing an array of genres, including fantasies, contemporaries, mysteries and thrillers, Class of 2K18 Books will inspire readers to face their fears and become fearless themselves. Visit our website to learn more about our titles and fill your reading list with fearless fiction!
---
Deals, Reals, and Squeals!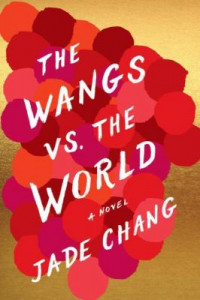 Great news: The Wangs vs. the World TV series in the works at Hulu.
Kiernan Shipka to star as Sabrina in Netflix Riverdale spinoff.
David Oyelowo, Dominic West join Lily Collins in BBC-Masterpiece's Les Miserables.
Millie Bobby Brown just signed up for her own Sherlock Holmes franchise.
TNT has ordered a season of Snowpiercer.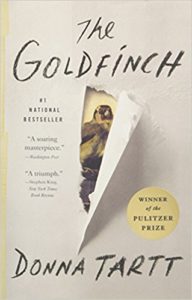 Jeffrey Wright to play Hobie in The Goldfinch adaptation.
Jac Schaeffer tapped to write Marvel's Black Widow movie.
Carrie Brownstein turning Sleater-Kinney memoir into TV show.
Cover Reveals
Here's a peek at Fawkes by Nadie Brandes, the first in a new YA series. (Thomas Nelson, July 10, 2018)
And the first look at the cover of Tiffany Sly Lives Here Now by Dana L. Davis. (Harlequin Teen, May 1, 2018)
And here's Bruja Born, Zoraida Cordova's follow-up to Labyrinth Lost. (Sourcebooks Fire, June 5, 2018)
Sneak Peeks!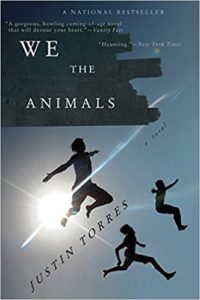 Here's the first trailer for We the Animals, the adaptation of the Justin Torres novel.
Here's the first full trailer with Benedict Cumberbatch as Patrick Melrose.
And the NSFW trailer for the Netflix series Altered Carbon.
Book Riot Recommends 
At Book Riot, I work on the New Books! email, the All the Books! podcast about new releases, and the Book Riot Insiders New Release Index. I am very fortunate to get to read a lot of upcoming titles, and I'm delighted to share a couple with you each week!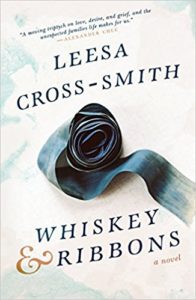 Whiskey & Ribbons by Leesa Cross-Smith
A heart-wrenching story of family and loss in Louisville, about a young widow, her brother-in-law, and the husband she lost. Evi was about to give birth to her and Eamon's child when he was killed in the line of duty. Now she lives with is brother, Dalton, who moved in to help her around the house while she raises her son, Noah. Told in three parts, this is an emotionally dynamic debut that will have you smiling through the tears.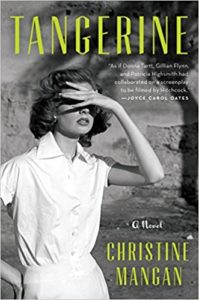 Tangerine: A Novel by Christine Mangan (Ecco, March 20)
A suspenseful psychological thriller set in Tangier: A woman is dismayed when an old friend turns up after an accident that caused a rift between them a year earlier. Then her husband goes missing, causing her to question everything around her, including the arrival of her friend. A sizzling suspense set under the searing sun!
And this is funny.
Author Mackenzie Lee harbored Murder Cat.