Hello Kid Lit friends,
I've been reading some really great retellings of classic fantasy and fairy tale stories lately, so I thought I would share some of my favorites with you!
---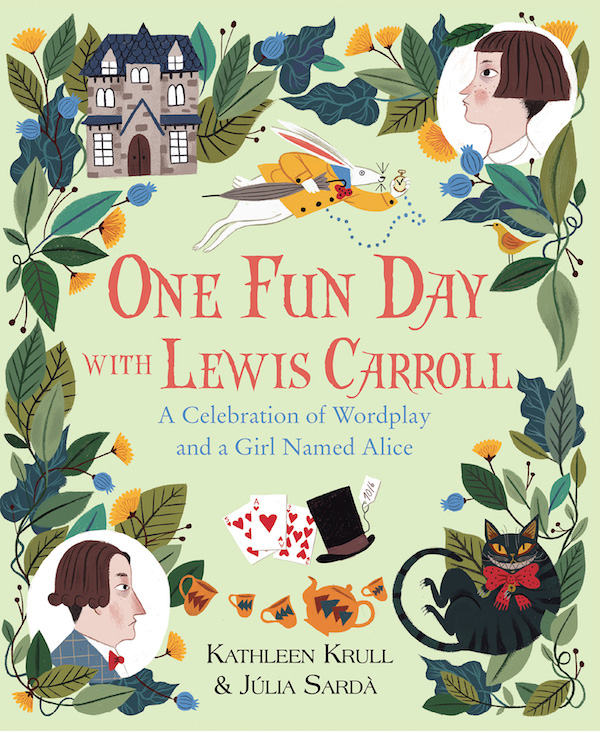 Sponsored by Houghton Mifflin Harcourt books for young readers.
Lewis Carroll is famed for the freewheeling world of Wonderland in his beloved stories Alice's Adventures in Wonderland and Through the Looking Glass. In this gloriously illustrated picture book, Carroll's childlike love of life is showcased alongside his brilliance at creating and adapting playful words and phrases. Award-winning author Kathleen Krull uses many of Carroll's own words to tell the story of a man who wanted to make children laugh and whose legacy continues to entertain and delight. One Fun Day is a celebrating of wordplay, language, and imagination.
---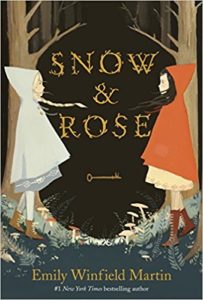 First off, Snow and Rose by Emily Winfield Martin. You might know this author/illustrator from her picture book, The Wonderful Things You Will Be. This middle grade book is inspired by the fairy tale of Snow White and Rose Red, two sisters who live in the woods and are the only ones who can break a set of spells. Gorgeously illustrated, this book will sure to delight kids who love fairy tales.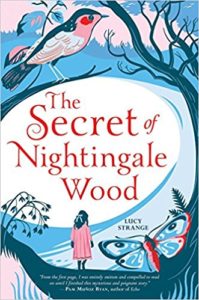 The Secret of Nightingale Wood by Lucy Strange is another good choice for middle grade readers. The story is set in 1919. Henrietta's (Henry) mama is ill, her father has taken a job abroad, and Nanny Jane is too busy to pay any attention to Henrietta and the things she sees — or thinks she sees — in the shadows of their new home, Hope House.This one reminded me a mixture of last year's Newbery winner The Girl Who Drank the Moon by Kelly Barnhill and Beyond the Bright Sea by Lauren Wolk. I really enjoyed this one and read it all in one sitting.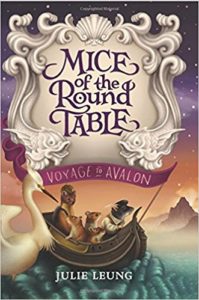 Mice of the Round Table: Voyage to Avalon by Julie Leung follows Mice of the Round Table: A Tail of Camelot. This middle grade series is based on the stories of Camelot and the Knights of the Round Table, only with mice. Young mouse Calib Christopher has nearly completed his training to become a squire to the Knights of the Round Table when news of a deadly plague comes to the castle. Soon all of Camelot is showing signs of the illness, animals and humans alike. Fun for middle grade readers who aren't quite ready for The Once and Future King by T.H. White but who are still intrigued by the legend of King Arthur.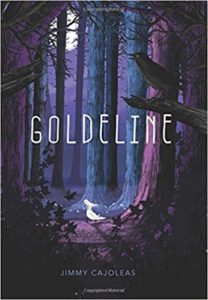 Another book for fans of The Girl Who Drank the Moon and The Jumbies by Tracey Baptiste is Goldline by Jimmy Cajoleas. The book is set in woods of the Hinterlands, where Goldeline travels from camp to camp with Gruff and his bandits, getting by on the things they steal from carriages that pass through the woods. But someone is after Goldline, and she has to figure out why.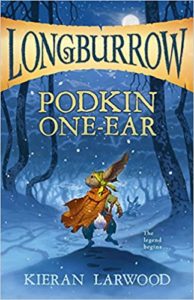 Another book I loved is Podkin One-Ear by Kieran Larwood. The world building in this one reminds me of a combination of The Lord of the Rings series by J.R.R. Tolkien and Watership Down by Richard Adams. It's the story of Podkin One-Ear, a rabbit from a family that that owns a magical weapon. When his village gets raided, Podkin and his sister flee to safely, racing to keep the dagger away from getting into the wrong hands. This was a fast-paced read, perfect for readers that love adventure tales.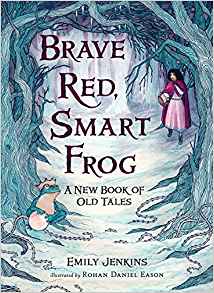 Brave Red, Smart Frog by Emily Jenkins, illustrated by Rohan Daniel Eason, is a fresh take on old fairy tales like The Frog Prince, Snow White, and Hansel and Gretel. The author's language is beautiful; Publisher's Weekly says, "Fine, spare prose distinguishes these shrewd retellings of seven familiar tales…Eason's drawings, one for each story, conjure an atmosphere of otherworldliness with deep forests and thatched cottages huddled in snow."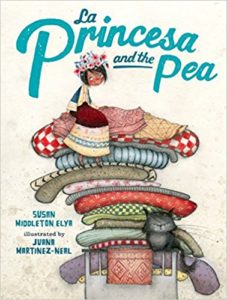 For picture books, La Princesa and the Pea by Susan Middleton Elya and illustrated by Juana Martinez-Neal is a bilingual retelling of the classic fairy tale. The artwork is inspired by the culture of Peru, and the bright colors leap from the pages. This was a sweet book and is sure to be a favorite read aloud.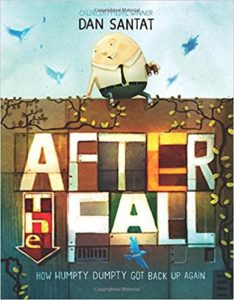 And my last book: After the Fall, a picture book by Dan Santat. You've probably heard of this one already! This is both a retelling and an epilogue; it tells the story of what happens after Humpty Dumpty makes his big fall. A lovely story of getting back up when you fall down and finding new freedom as you face your fears. Hear Dan talk about his inspiration here. (Spoiler alert: It made me cry.)
New Releases for Tuesday, January 16 (all descriptions from Goodreads)
Picture Books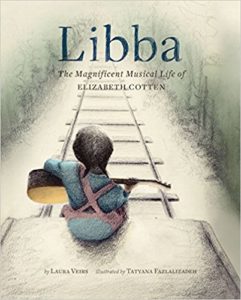 Libba: The Magnificent Musical Life of Elizabeth Cotton by Laura Veirs, illustrated by Tatyana Fazlalizadeh (Chronicle Books)
Elizabeth Cotten was only a little girl when she picked up a guitar for the first time. It wasn't hers (it was her big brother's), and it wasn't strung right for her (she was left-handed). But she flipped that guitar upside down and backwards and taught herself how to play it anyway. By age eleven, she'd written "Freight Train," one of the most famous folk songs of the twentieth century. And by the end of her life, people everywhere—from the sunny beaches of California to the rolling hills of England—knew her music.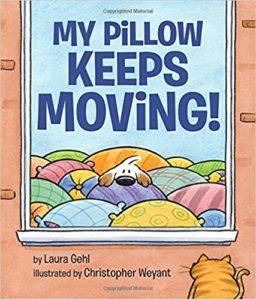 My Pillow Keeps Moving by Laura Gehl, illustrated by Chripher Weyant (Penguin Random House)
A clever pup ends up in a cozy home, and she'll do anything to stay there. She impersonates everything the lonely homeowner needs–a pillow, a footstool, a jacket. But in the end, being herself works best.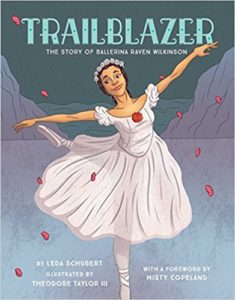 Trailblazer: The Story of Ballerina Raven Wilkinson by Leda Schubert, illustrated by Theodore Taylor III (little bee books)
Raven Wilkinson was born on February 2, 1935, in New York City. From the time she was a little girl, all she wanted to do was dance. On Raven's ninth birthday, her uncle gifted her with ballet lessons, and she completely fell in love with dance. While she was a student at Columbia University, Raven auditioned for the Ballet Russe de Monte Carlo and was finally accepted on her third try, even after being told she couldn't dance with them because of her skin color.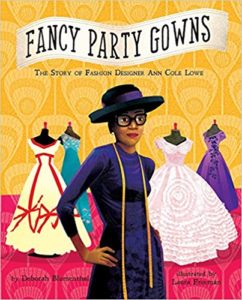 Fancy Party Gowns: The Story of Fashion Designer Ann Cole Lowe by Deborah Blumenthal, illustrated by Laura Freeman (little bee books)
As soon as Ann Cole Lowe could walk, her momma and grandma taught her to sew. When Ann was 16, her momma died, and Ann continued sewing dresses. It wasn't easy, especially when she went to design school and had to learn alone, segregated from the rest of the class. But the work she did set her spirit soaring, as evidenced in the clothes she made, including Jackie Kennedy's wedding dress and Olivia de Havilland's dress at the Oscars when she won for Best Actress in To Each His Own. Rarely credited, Ann Cole Lowe became "society's best kept secret."
Chapter Books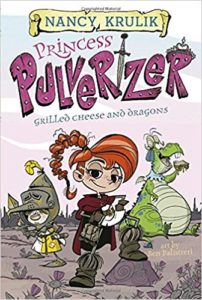 Princess Pulverizer #1: Grilled Cheese and Dragons by Nancy Krulik, illustrated by Ben Balistreri (Penguin Random House)
Princess Serena (or as she prefers, Princess Pulverizer) doesn't want to be a princess–she wants to be knight! But her father, King Alexander of Empiria, thinks she still has a lot to learn when it comes to exhibiting valiant behavior. So he presents a challenge: the princess must first go on a Quest of Kindness and perform good deeds to prove that she truly deserves to go to knight school.
Middle Grade Books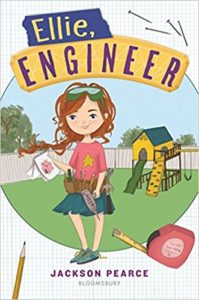 Ellie Engineer by Jackson Pearce (Bloomsbury)
Ellie is an engineer. With a tool belt strapped over her favorite skirt, she invents and builds amazing creations in her backyard workshop. Together with her best friend Kit, Ellie can make anything. As Kit's birthday nears, Ellie doesn't know what gift to make until the girls overhear Kit's mom talking about her present–the dog Kit always wanted! Will Ellie be able to pull off her biggest project yet, all while keeping a secret from Kit?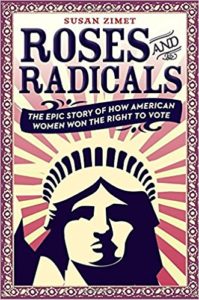 Roses and Radicals by Susan Zimet (Penguin Random House)
The United States of America is almost 250 years old, but American women won the right to vote less than a hundred years ago. And when the controversial nineteenth amendment to the U.S. Constitution-the one granting suffrage to women-was finally ratified in 1920, it passed by a mere one-vote margin. The amendment only succeeded because a courageous group of women had been relentlessly demanding the right to vote for more than seventy years.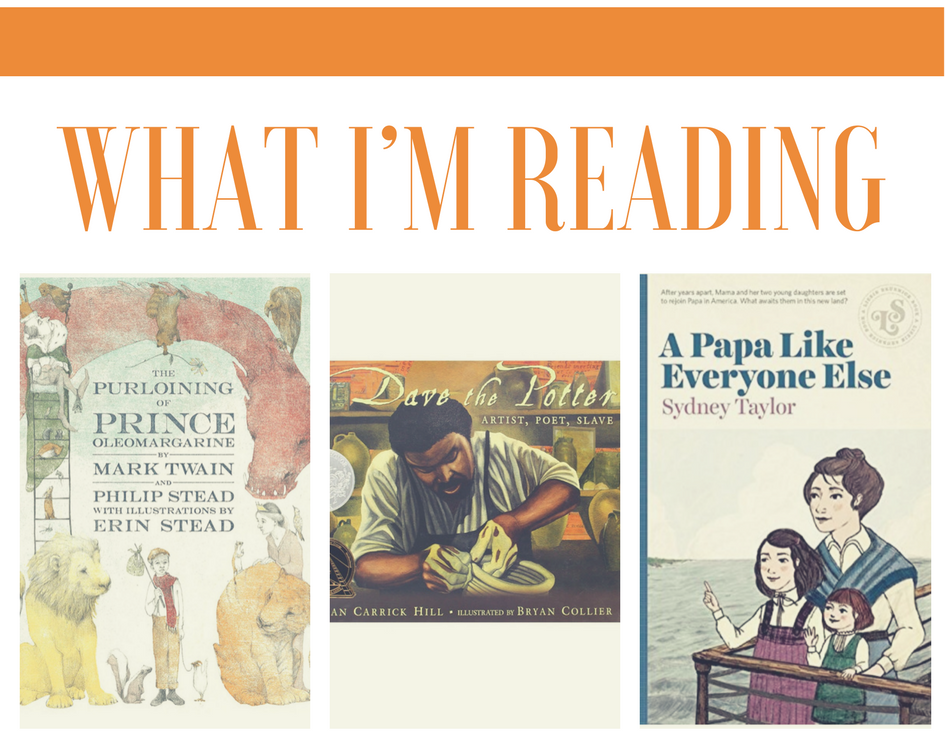 This week I started reading The Purloining of Prince Oleomargarine by Mark Twain and Philip Stead and illustrated by Erin Stead. I adore Erin Stead's drawings and wood block prints, most especially the chicken (named Pestilence and Famine, which my kids giggle at whenever it comes up in the book). One of my favorite picture books is Dave the Potter by Laban Carrick Hill, illustrated by Bryan Collier, and I found myself rereading that one this week. My daughter picked up A Papa Like Everyone Else by Sydney Taylor (author of one of favorite books, All-of-a-Kind Family) from her bookshelf, and I've been reading over her shoulder on the subway.
I'd love to know what you are reading in this first month of 2018! Find me on Twitter at @KarinaYanGlaser, on Instagram at @KarinaIsReadingAndWriting, or email me at karina@bookriot.com.
See you next week!
Karina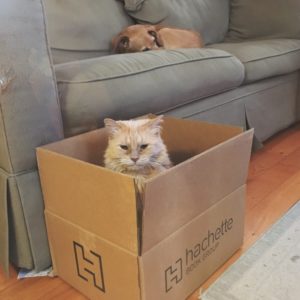 Nala wants to be Hachette's office cat.
*If this e-mail was forwarded to you, follow this link to subscribe to "The Kids Are All Right" newsletter and other fabulous BookRiotnewsletters for your own customized e-mail delivery. Thank you!*
SaveSave