Hello audiobook lovers!
Thanks to all who have written to let me know what their favorite audiobooks for 2017 are. I'll put the list together for next week, so if you want to chime in, hit me up at katie@riotnewmedia.com or on twitter at msmacb, and use #BRaudio2017 to let me know which audiobook(s) topped your list in 2017 (they don't have to have been published in 2017, you just have to have listened to them for the first time this year).
---
We're giving away a stack of our 20 favorite books of the year. Click here to enter, or just click the image below.
---
In the meantime, I've got a couple of a big, honking list of Book Riot posts for you. There have been so many great pieces about basically any aspect of audiobooking one could hope for, so I decided to go through them all and bring you some highlights from the year.
But first! Did you know we're giving away a stack of our 20 favorite books of the year! That's right, the most knowledgeable book people I know put together a list of the 20 best books of the year and YOU CAN GET THEM FOR FREE. Click here to enter.
Without further ado…a selection of my favorite Book Riot audiobooks posts from 2017 (in no particular order…I was trying to go chronologically but that didn't work out so…no particular order).
Dangers of Listening to Audiobooks at the Gym (Comics)
OK, to be fair, the concept of doing anything at the gym is foreign to me. Because I am a terrible adult. But all of these things have happened to me whilst walking my dog or listening to audiobooks in any number of public places.
When To Play It Big: Q&A with Audiobook Narrator Robin Miles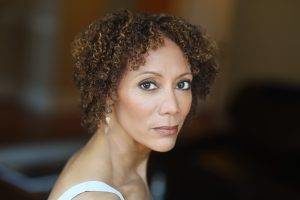 The narrator of books like  An Untamed State by Roxane Gay,  A Thousand Lives: The Untold Story of Hope, Deception, and Survival at Jonestown by Julia Scheeres, and Half of a Yellow Sun by Chimamanda Ngozi Adichie talks narration secrets with Book Riot's Erin Burba.
Audiobooks for Short but Loud Commutes
Because commuting is kind of the worst. And audiobooks are kind of the best. (You see where I'm going with this…)
Best Audiobooks of 2017 Thus Far
In June, rioter Jamie put together a list of the best 2017 audiobooks in various categories. Six months later? I'd say her assessment is pretty spot-on. What do you think?
Hilarious Audiobooks for Your Summer Road Trip
Because nothing makes the time go by like laughing so hard that you have to make an emergency bathroom stop.
Audiobooks: My Unexpected Journey to a Happier Life
One of the themes of this list is readers discovering something about themselves (or learning something, or finding comfort about something) through audiobooks.
Got kids? Read this.
How Audiobooks Made Me Appreciate Non-fiction
I relate to this so much. I have listened to and enjoyed so many nonfiction audiobooks I don't think I would have made it through in print. Thank you, audiobooks!
Badass Women in Politics: The Audiobooks Edition
By yours truly. Because the need for more women in politics (and in positions of power everywhere) has perhaps been the defining truth of 2017.
Ashley Holstrom put together an amazing post with possibly everything you would ever need to know about audiobook apps.
How to Become an Audiobook Narrator
I've gotten a number of questions about how one becomes an audiobook narrator and the truth is, I have no idea. Well, prior to September, I had no idea. Now, thanks to Rebecca Renner and Noah Michael Levine, I do!
Short Nonfiction Audiobooks To Expand Your Mind
Good, because if my mind is going to be expanded, I don't want it to be for a lengthy period of time. I want short bursts of mind expansion before I go back to rotting my brain with trash. Basically, this is mind expansion for lazy people (yaaaay!!).
Best Spanish Audiobooks for Learning Spanish
I don't know why it never occurred to me to brush up on my Spanish through audiobooks before but it's kinda genius, right? (Or should I say genio?)
Free stuff=good. Romance audiobooks=good. Free romance audiobooks=great.
"Audiobooks Don't Count:" A Suggestion of Extreme Privilege
They do. They do they do they do they do they do they do they do they do they do they do they do they do they do they do they do they do they do they do they do they do they do they do they do they do they do they do they do.
Why I Listen To the Hard Stuff
I loved and related to this piece from Nikki Demarco so much.
Full cast audiobooks always make me feel like I have really terrible seats at a great theater performance. It's such a treat, especially when you're not at the theater and you're sitting in traffic.
Self-help Audiobooks to Untrash Your 2018
As someone whose life is in perpetual need of untrashing, Imma bookmark this post.
Most Popular Audiobooks of the Last 20 Years
Read them all!
That's all for this week (and don't forget to send me your favorite listens of the year!)
Thanks for being awesome,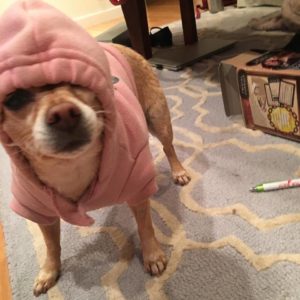 ~Katie (and Sally, who I'm shamelessly including a picture of because look how cute she is!)