Happy December! All kinds of exciting things went on in the book world in the past week. I have a few great things to share with you today. I hope you also had a wonderful week, and that you're reading something marvelous! Enjoy your upcoming week, and be excellent to each other. – xoxo, Liberty
---
CHIMERA: A Weregirl Novel by C. D. Bell, Published by Chooseco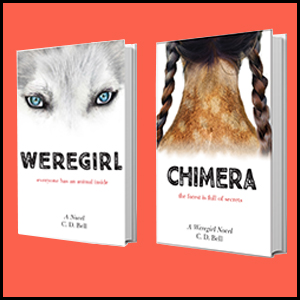 The forest is full of secrets, and Nessa Kurland is one of them. Nessa's ferocious training to win a college cross-country scholarship is cut short when a wolf encounter on a nighttime training run leads to a mysterious transformation that she must keep secret from everyone except her closest friend Bree. But Nessa isn't the only extraordinary being in this wild place: the woods are crawling with corporate contamination and its dangerous cover-up, as well as family secrets that make Nessa question whether the wolves chose her for a mission much larger than her newly-improved and record-breaking race times.
---
Deals, Reals, and Squeals!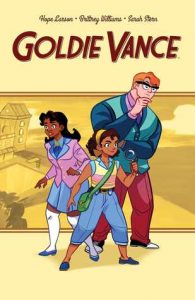 Kerry Washington, Rashida Jones team up for Goldie Vance movie adaptation.
Ruth Ware's The Lying Game is being turned into a television series.
Mahershala Ali to star in adaptation of Burn, the upcoming true-crime thriller by A.J. Wolfe.
Mortal Instruments author Cassandra Clare announces new high fantasy series.
George R.R. Martin confirms Nightflyers will be a Syfy series in 2018.
David Fincher's Mindhunter renewed for Season 2 by Netflix.
Katherine Applegate's Crenshaw is coming to the big screen.
Jenny Slate nabs book deal with Little, Brown for feminist essay collection.
Cover Reveals
First look at Gayle Forman's I Have Lost My Way (Viking Books for Young Readers, March 27, 2018)
Here's the cover for Porochista Khakpour's new memoir, Sick. (Harper Perennial, June 5, 2018)
HEA has the first peek at The Emerald City, the new Richelle Mead. (Razorbill, June 26, 2018)
Cover reveal for The New Inheritors by Kent Wascom. (Groev Press, July 10, 2018)
Sneak Peeks!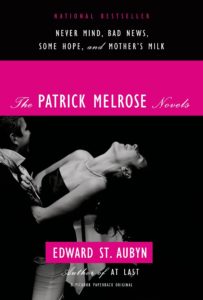 The first official photo of Benedict Cumberbatch in Patrick Melrose.
First look at Jon Hamm as archangel Gabriel in Good Omens.
Here it is: the first official trailer for Love, Simon!
And the first one for First Avengers: Infinity War.
Book Riot Recommends 
At Book Riot, I work on the New Books! email, the All the Books! podcast about new releases, and the Book Riot Insiders New Release Index. I am very fortunate to get to read a lot of upcoming titles, and I'm delighted to share a couple with you each week!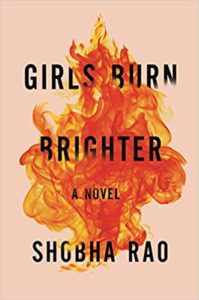 Girls Burn Brighter by Shobha Rao (Flatiron Books, March 6, 2018)
A devastating novel about hope and loss, following the lives of two girls with an extraordinary bond who are cruelly separated, and their drive to be together again. Two words: WRECKED. ME.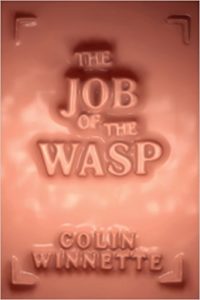 The Job of the Wasp by Colin Winette (Soft Skull Press, January 9, 2018)
A gothic murder mystery about a boy sent to live at an isolated home for orphans who quickly discovers his new dwellings are sinister. This is an unsettling novel for fans of the strange and unusual.
And this is funny.
You have to be more specific.