Today, November 10, marks the anniversary of the wreck of the SS Edmund Fitzgerald, a freighter that sank on Lake Superior in 1975. All 29 members of the crew died, and the ship remains the largest to have sunk on America's Great Lakes.
I don't normally make a practice of remembering the anniversary of shipwrecks, but a friend of mine, Erin, absolutely loves to read nonfiction about maritime disasters. She sends me pretty regular recommendations, so I thought I would open this week's newsletter with two of her suggestions for genre classics, and throw in recommendation of my own.
---
Sponsored by Unbound Worlds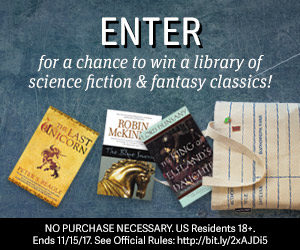 Build your library with a collection of classic science fiction and fantasy novels from Unbound Worlds! Fall is in full swing, and it's the perfect time to cozy up with some classics. Unbound Worlds is giving away thirty-two books from timeless sci-fi and fantasy authors like Philip K. Dick, T.H. White, Anne McCaffrey, and Samuel R. Delaney, plus some bookish swag from Out of Print! Enter for a chance to win.
---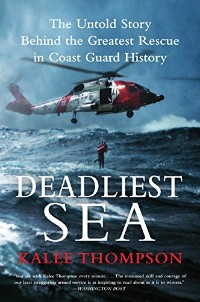 Her first suggestion is Deadliest Sea by Kalee Thompson, an account of "the greatest rescue in Coast Guard history." In 2008, the fishing trawler Alaska Ranger sank in the Bering Sea. The distress signal set off a massive rescue operation to try and save the 47 crew members on the ship when it went down. Many didn't even make it into a life raft, and those who did remained in peril due to frigid waters and stormy seas.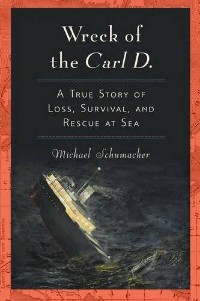 Her second suggestion is Wreck of the Carl D. by Michael Schumacher. This book covers the wreck of a 623-foot limestone carrier caught in one of the most violent storms in the history of Lake Michigan. Four members of the 35-member crew escaped to a raft, which they clung to until a rescue mission could be launched from the small town many of the crew members called home.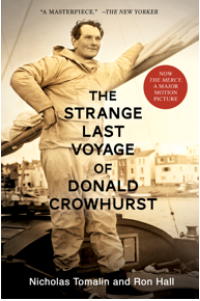 And finally, a book that I am reading right now, The Strange Last Voyage of Donald Crowhurst by Nicholas Tomalin and Ron Hall. This book was originally published in the 1970s, but is being reissued ahead of a movie adaptation titled The Mercy. The book is an investigation into the disappearance of entrepreneur Donald Crowhurst, who entered a solo, around-the-world sailing competition using an untested boat of his own design. His race started out well, but eight months later his boat was discovered abandoned in the middle of the Atlantic Ocean. The book reconstructs what happened to Crowhurst, and explores themes of self-delusion, public deception, and madness.
A Couple of Book Awards
Awards season rolls on, including a lot of smaller awards that seem to recognize some interesting under-the-radar nonfiction. Here's two that came out this week: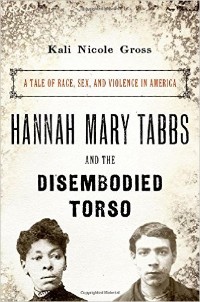 Hannah Mary Tabbs and the Disembodied Torso by Kali Nicole Gross received the nonfiction prize in the juried awards for books by Black authors published in 2016 from the Zora Neale Hurston/Richard Wright Foundation. According to the judges,
This book is a marvel. It accomplishes the very difficult task of weaving together a brutal story of murder while simultaneously creating empathy for the circumstances of the killer – a black woman trying to negotiate her own position in a society that has in turn, brutalized her.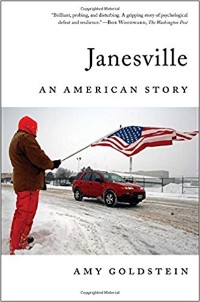 Janesville: An American Story by Amy Goldstein was awarded the Financial Times and McKinsey Business Book of the Year Award. FT reported Goldstein is the first solo female winner of the award… which seems kind of bonkers. But, nevertheless, good for her!
That's it for this week! I'll be back next week with a November nonfiction new books megalist. And don't forget, we're giving away $500 to spend at the bookstore of your choice! Entries are open worldwide and will be accepted until 11:45 p.m. on Sunday, Nov. 26. Click here to enter. Happy reading!