Hey YA Readers: It's News O'Clock!
"What's Up in YA?" is sponsored by The Big Lie by Julie Mayhew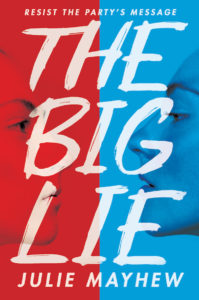 Nazi England, 2014. Jessika Keller is a good girl — a champion ice skater, model student of the Bund Deutscher Mädel, and dutiful daughter of the Greater German Reich. Her best friend, Clementine, is not so submissive. Passionately different, Clem is outspoken, dangerous, and radical. And the regime has noticed. Jess cannot keep both her perfect life and her dearest friend, her first love. But which can she live without? Haunting, intricate, and unforgettable, The Big Lie unflinchingly interrogates perceptions of revolution, feminism, sexuality, and protest. Back matter includes historical notes from the author discussing her reasons for writing an "alt-history" story and the power of speculative fiction.
---
Tons of interesting news to share this week from the world of YA.
Y'all, did you see the amazing giveaway we have going on right now? If you've ever wanted to drop $500 at your favorite bookstore, then you need to enter.
____________________
Cheap Reads…
Build up your YA collections with these inexpensive, but fabulous, reads.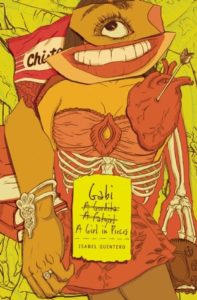 Of Fire and Stars by Audrey Coulthurst is $2 and I've heard nothing but great things about this queer fantasy romance.
Heidi Heilig's The Girl From Everywhere sails in at $2. Time travel!
And one of my all! time! favorite! YA! reads! is $3 this month. Pick up Gabi, A Girl in Pieces by Isabel Quintero.
____________________
Thanks for hanging out, and we'll see you back here next week for even more YA talk. Itching for more YA talk before then? Make sure you tune in to Hey YA, our biweekly YA podcast, hosted by me and Eric Smith.
–Kelly Jensen, @veronikellymars