Welcome to another Monday! What are you going to be for Halloween? Any spooky books in your future? Hope you're reading something marvelous! Enjoy your week, and be excellent to each other. – xoxo, Liberty
---
Sponsored by The Austen Escape by Katherine Reay.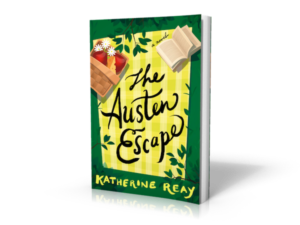 Falling into the past will change their futures forever.
When shy but clever engineer Mary Davies is invited by her estranged childhood friend, Isabel Dwyer on a holiday in an English manor, she reluctantly agrees in hopes that the trip will shake up her quiet life. But Mary gets more than she bargained for when Isabel loses her memory and fully believes she lives in Jane Austen's Bath.
The Little Paris Bookshop meets Sense & Sensibility with clever winks to all of Austen's beloved novels — The Austen Escape is both a universally-relatable look at friendship and a winsome love letter to books.
---
Deals, Reals, and Squeals!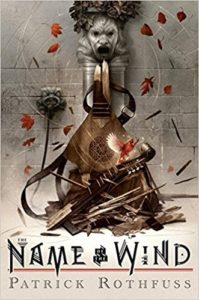 Showtime to develop Kingkiller Chronicle series from John Rogers, Lin-Manuel Miranda.
Samira Ahmed has a new book coming in the fall of 2019!
The pilot of Sea Oak, the series based on the George Saunders story, will be released in November.
TREAT YO SELF: Retta is releasing a book!
And there's a new one coming from Jenny Offill!
Issa Rae and Angela Flournoy are developing a show together!!!!
Regina King joins the cast of Barry Jenkins' film adaptation of James Baldwin's If Beale Street Could Talk.
Not one but TWO new books are on the way from Lauren Groff!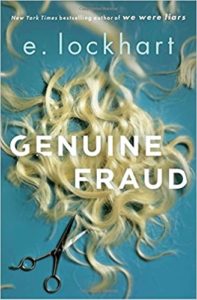 Jenni Konner and Lena Dunham to adapt E. Lockhart's Genuine Fraud.
Pharrell and Girls Trip writer Tracy Oliver teaming up for adaptation of horror thriller Survive the Night.
Ralph Ellison's Invisible Man series adaptation in the works at Hulu.
Clea DuVall will play Alexis Bledel's wife in season 2 of The Handmaid's Tale.
Cover Reveals
Here's the first look at Alexander Chee's forthcoming essay collection! (Houghton Mifflin Harcourt, April 24, 2018)
Book Riot has the first look at Aisha Saeed's new book, Amal Unbound. (Nancy Paulsen Books, May 8, 2018)
Sneak peek at the modern-day Romeo and Juliet YA tale Always Never Yours. (Speak, May 22, 2018)
Sneak Peeks!
Here's the first full trailer from Marvel's Runaways!
Book Riot Recommends 
At Book Riot, I work on the New Books! email, the All the Books! podcast about new releases, and the Book Riot Insiders New Release Index. I am very fortunate to get to read a lot of upcoming titles, and I'm delighted to share a couple with you each week!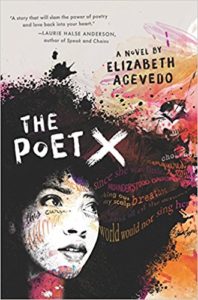 The Poet X by Elizabeth Acevedo (Harper Teen, March 6, 2018)
Like Brown Girl Dreaming and Long Way Down, this is a powerful young adult novel in verse, about a young poet who learns to channel her fears and frustrations into poetry in her notebooks. But when she is invited to join a poetry slam club at her school, she must decide whether she will go against her mother's strict rules or pass on the opportunity. This book shines.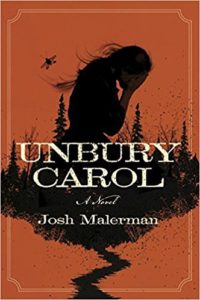 Unbury Carol by Josh Malerman (Del Rey, April 10, 2018): Okay, I know what you're going to say: Why isn't there a Bird Box sequel yet??? But Malerman has so many other great tricks up his sleeve! This one is a wild, Sleeping Beautiy-ish style western, about a woman named Carol with a condition that makes her fall into comas that give the appearance of her having died. She always recovers, until the day her greedy husband decides to have her declared dead. Now the only other person who knows Carol"s secret must come to her aid before she's buried alive! SPOILER: This is not a good book for people with taphophobia.
And this is funny.
Maybe you shouldn't play games with Adam Silvera.