Happy Monday, book lovers! Okay, you may not have to like that it's Monday, but at least there are books, and there is always awesome book-related news to go along with them. I have listed some of the gloriousness below. Hope you're reading something marvelous! Enjoy your week, and be excellent to each other. – xoxo, Liberty
---
Sponsored by the University of Iowa Press, publisher of What Counts as Love, 2017 John Simmons Short Fiction Award-winning collection by Marian Crotty.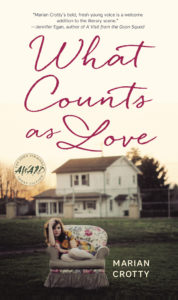 The stories in What Counts as Love often touch on themes of addiction, class, sexuality, and gender. The characters, most often young women, are honest, troubled, and filled with longing. In the title story, a young woman begins a job on a construction site after leaving an abusive marriage. In "Crazy for You," two girls spy on a neighbor's sex life, as their own sexuality hovers in the distance. In "The Fourth Fattest Girl at Cutting Horse Ranch," the daily life of a residential treatment center for eating disorders is disrupted by the arrival of a celebrity.
---
Deals, Reals, and Squeals!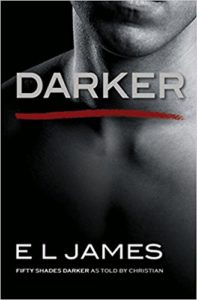 Ella Purnell will play the lead role in Sweetbitter.
The Weeknd gets his own Marvel comic book, Starboy.
Chuck Palahniuk announced he has a new book coming out in May 2018.
E.L. James will release another Fifty Shades book in November: Darker: Fifty Shades Darker. 
Netflix gives series order to Michael B. Jordan's sci-fi family drama Raising Dion.
Harper Collins will publish Cher's memoir.
Gambit, starring Channing Tatum, will open Valentine's Day 2019.
Cover Reveals
Happily Ever After has the first look at Kasie West's Listen to Your Heart. (Point, May 29, 2018)
From Twinkle, With Love: Preview Sandhya Menon's new YA novel. (Simon Pulse, June 5, 2018)
Harlequin Teen shared the first look at All Out: The No-Longer-Secret Stories of Queer Teens throughout the Ages by Saundra Mitchell. (Harlequin Teen, February 27, 2018)
K. Arsenault Rivera has a sequel to The Tiger's Daughter coming: The Phoenix Empress! (Tor Books, July 24, 2018)
The first peek at Sloane Crosley's forthcoming essay collection, Look Alive Out There, has been posted. (MCD, April 3, 2018)
There's a first look at Pumpkinheads, the collaboration between Rainbow Rowell and cartoonist and animator Faith Erin Hicks.
Crimespree Magazine revealed the cover for Blackout by Alex Segura. (Polis Books, May 8, 2018)
Sneak Peeks!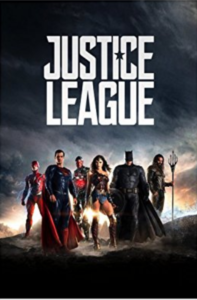 The official Justice League trailer is out!
Hulu's Castle Rock will be an anthology show that connects the worlds of Stephen King.
Professor Marston & The Wonder Women gets a comic book treatment, extended trailer ahead of release.
Book Riot Recommends 
At Book Riot, I work on the New Books! email, the All the Books! podcast about new releases, and the Book Riot Insiders New Release Index. I am very fortunate to get to read a lot of upcoming titles, and I'm delighted to share a couple with you each week!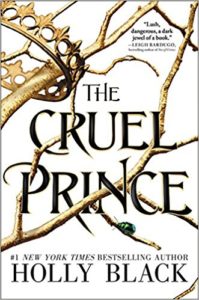 The Cruel Prince by Holly Black (Little, Brown Books for Young Readers, January 2, 2018)
Reading this book this summer kicked off a month-long faerie book binge. But this still might have been my favorite. Fans of Sarah J. Maas and Leigh Bardugo (and Holly Black, of course!) will love this tale of magic, royalty, and treachery about two sisters kidnapped from this world and raised in the High Court of Faerie.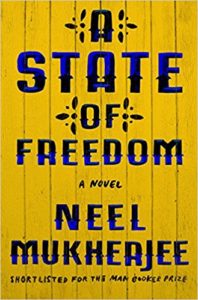 A State of Freedom: A Novel by Neel Mukherjee (W.W. Norton & Company, January 2, 2018)
Set in contemporary India, this is a searing portrait of displacement and migration, featuring five characters in different circumstances trying to find their way in the world. It's a devastating, gorgeously written story of people seeking to change their lives.
And this is funny.
I am here to help you relive your childhood NeverEnding Story feels.