Ex-FBI Agent Opens Cold Case On Anne Frank Betrayal
Retired FBI agent Vince Pankoke launched a cold case review to identify the individuals who gave up the secret of the Frank family's hiding location to the Gestapo. I (and I'm sure many others who read Anne Frank: The Diary of a Young Girl in school) have always wondered how their location was discovered. Using current investigative techniques, the skills of 19 forensic experts, and the archives of the Anne Frank House, Pankoke and his team hope to unveil the project's findings next summer on the 75th anniversary of the arrest of the Frank family.
Nnedi Okorafor Can't Stop Won't Stop
Nnedi Okorafor is writing a new Black Panther story! The award-winning author of Binti will be working on Black Panther: Long Live the King, to be released on comiXology and Kindle bi-weekly, starting this December. Writers Ta-Nehisi Coates and Roxane Gay also worked on Black Panther stories before Marvel cancelled their comics. I'm wishing this one all the luck (and sales), and I can't wait to see what Okorafor does with the world of Wakanda.
Sylvia Plath's Bikini Book Cover
There's an ongoing argument in the literary community about the U.K. cover of The Letters of Sylvia Plath. Here's the thing: the U.S. cover shows a brunette Plath in a coat while the U.K. version features a blonde Plath in a bikini. Some, like Plath scholar Cathleen Allyn Conway, argue that this depiction of Plath in semi-undress disrespects her literary contributions, and others, like writer and feminist Anne Thériault think it's all a lot of pearl clutching.
---
Thank you to Bethany House, publisher of Blind Spot by Dani Pettrey, for sponsoring today's newsletter.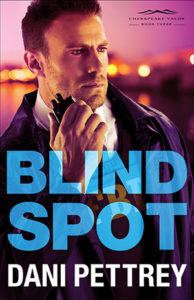 When a terrorist investigation leads FBI agent Declan Grey to a closed immigrant community, he turns to crisis counselor Tanner Shaw for help. Despite the tension between them, he needs the best of the best on this case. Under imminent threat, they'll have to race against the clock to stop a plot that could cost thousands of lives—including theirs.