Fall is finally here, which means it's finally time to cuddle up with some tea, a fuzzy blanket, and great books. Winter is probably my favorite reading season — I live in Minnesota, so there are many days of the year when it's best to just never leave the house — but autumn is a close second. What's your favorite season to read? You can share in this poll over at Book Riot.
---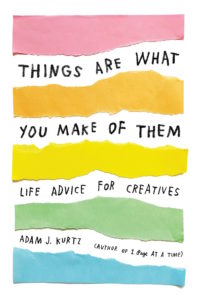 Sponsored by TarcherPerigee, publisher of Things Are What You Make of Them by Adam J. Kurtz
From the mind and heart of designer Adam J. Kurtz comes an upbeat rallying cry for creatives of all stripes: Things Are What You Make of Them.
Expanding on a series of popular essays he wrote for Design*Sponge, this empathetic and empowering guide—packed withhandwritten and heartfelt insights—is The Artist's Way for a new generation and will be a touchstone for writers, artists, entrepreneurs, or anyone else seeking a more aesthetic life.
With perforated tear-and-share pages, this vibrant, full-color book will serve as kindling for stoking and sustaining creative fires.
---
I thought I'd kick off fall with one of my favorite things: a giant, TBR-busting list of nonfiction favorites that are finally out in paperback. This list features some heavy-hitters, as well as some books that I missed when they first came out last year. As always, I hope you can find something awesome to read.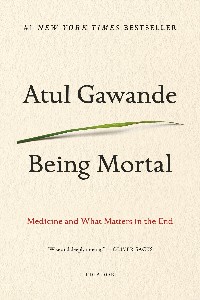 Being Mortal by Atul Gawande — A look at medicine, aging and death.
The Hour of Land by Terry Tempest Williams — A literary celebration of national parks and what they mean to us.
The Girl with the Lower Back Tattoo by Amy Schumer — Essays from a comic actress on growing up making people laugh.
Blood at the Root by Patrick Phillips — The history of Forsyth County, Georgia, and the violent means by which locals kept Forsyth 'all white' well into the 1990s."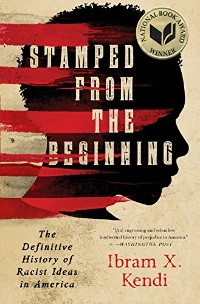 Stamped from the Beginning by Ibram X. Kendi — A history of "how racist ideas were developed, disseminated, and enshrined in American society."
Code Warriors by Stephen Budiansky — An inside look at the roots of the National Security Agendy.
Rogue Heroes by Ben Macintyre — The inside history of Britain's elite Special Air Service.
Hillbilly Elegy by J.D. Vance — Memoir by a Yale Law School graduate about "growing up in a poor Rust Belt town."
Sing for Your Life by Daniel Bergner — The story of a young black man's journey from prison to life as a rising opera star.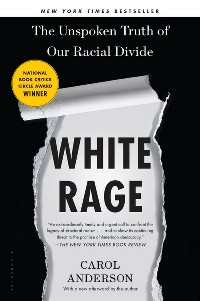 White Rage by Carol Anderson — A history of how "social progress for African American was countered by deliberate and cleverly crafted opposition" from white America.
Urban Forests by Jill Jonnes — An exploration of how trees and urban green spaces contribute to public health and urban infrastructure.
Love Warrior by Glennon Doyle Melton — An Oprah-endorsed memoir about confronting pain to build deeper, truer relationships. y of living your own truth.
Presence by Amy Cuddy — Techniques for improving confidence and performance through mind-body connections.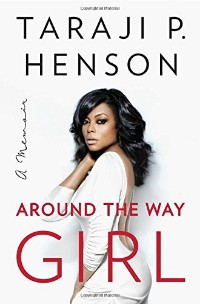 Around the Way Girl by Taraji P. Henson — A memoir of "family, friends, the hustle to make it from DC to Hollywood, and the joy of living your own truth."
The Invention of Russia by Arkady Ostrovsky — A look at Russia's nationalist movement and aggression against America.
You'll Grow Out of It by Jessie Klein — Essays on growing up as a tomboy and becoming a woman.
I'm Supposed to Protect You from All This by Nadja Spiegelman — A memoir of mothers and daughters and the complexity of families.
A Life in Parts by Bryan Cranston — A memoir by the star of Breaking Bad.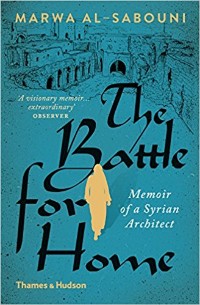 The Battle for Home by Marwa al-Sabouni — An eyewitness account of life in Syria by an architect.
Forty Autumns by Nina Willner — The true story of an American family separated by the Iron Curtain for more than 40 years.
Playing Dead by Elizabeth Greenwood — "A journey through the world of death fraud."
Pilgrimage by Mark K. Shriver — A portrait of Pope Francis based on interviews from the people who knew him as Jorge Mario Bergoglio.
Scrappy Little Nobody by Anna Kendrick — Essays on life from a short, funny, introverted actress.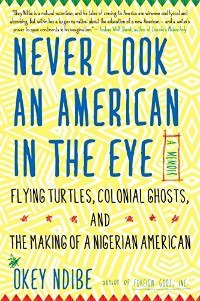 Never Look an American in the Eye by Okey Ndibe — "A memoir of flying turtles, colonial ghosts, and the making of Nigerian American."
Books for Living by Will Schwalbe — A look at the books that can help answer life's big and small questions.
Born to Run by Bruce Springsteen — Rock star memoir!
In Such Good Company by Carol Burnett — A behind-the-scenes look at The Carol Burnett Show.
The Lost City of the Monkey God by Douglas Preston — An eyewitness account of following in the footsteps of a swashbuckling journalist in Honduras.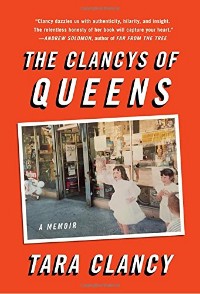 The Clancys of Queens by Tara Clancy — A Book Riot favorite, a memoir of growing up working class in Queens.
The Pigeon Tunnel by John le Carré — A memoir from a legendary author who got his start in British Intelligence during the Cold War.
Messy by Tim Harford — An economist explores "the benefits that messiness has in our lives: why it's important, why we resist it, and why we should embrace it instead."
When We Rise by Cleve Jones — A memoir of life in the gay rights movement in the 1970s.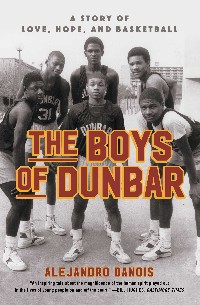 The Boys of Dunbar by Alejandro Danois — The true story of a Baltimore basketball coach whose undefeated team launched four players to the NBA.
Soul at the White Heat by Joyce Carol Oates — Critical and personal essays on the writing life.
Frantumaglia by Elena Ferrante, translated by Ann Goldstein — An invitation into Elena Ferrante's workshop where she answers questions on the writing life.
Best. State. Ever. by Dave Barry — A humorous collection of essays on why Florida is just so damn weird.
And that's all for this week! I hope the weather where you are is lovely, the books on your shelves are plentiful, and the people you live with don't mind you spending the weekend with a good book! — Kim