Ladies Represent!
I was over here raising the roof when the National Book Foundation announced this year's 5 Under 35 honorees. All of the honorees are women and three are women of color. What what. The 2017 list is: Lesley Nneka Arimah, author of What It Means When a Man Falls From the Sky: Stories; Halle Butler, author of Jillian; Zinzi Clemmons, author of What We Lose; Leopoldine Core, author of When Watched: Stories; and Weike Wang, author of Chemistry. An all-woman list has only occurred once before.
Today In Adaptations
Marlon James is writing the adaptation of his Man Booker Prize-winning novel A Brief History of Seven Killings. The chief director of the HBO series Insecure, Melina Matsoukas, is behind the series' development, and she's on board to direct as well as executive produce the show. James will also executive produce in addition to writing the script. It is comforting when the author is deeply involved in the adaptation.
Enjoy A Banned Book This Week
Banned Books Week kicked off and people are celebrating the freedom to read all over the nation and the web. The Banned Books Week Coalition shouted out a bunch of activities being hosted by their sponsor organizations. Readers are encouraged to participate in everything from theatrical performances and bookstore parties to online advocacy. So celebrate your right to read and enjoy a banned book this week.
---
Thank you to After the Eclipse by Sarah Perry for sponsoring today's newsletter.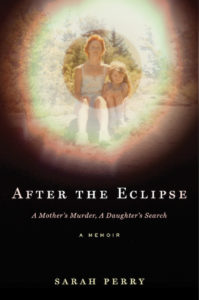 When Sarah Perry was twelve, she saw a partial eclipse of the sun, an event she took as a sign of good fortune for her and her mother, Crystal. But two days later, Crystal was murdered in their home in rural Maine, just a few feet from Sarah's bedroom. The killer escaped unseen; it would take the police twelve years to find him. After the Eclipse is the story of a murder, an investigation, and a trial; but more than that it is an exquisite memorial for a mother stolen from her daughter.