Today's Riot Rundown is sponsored by Black Bird of the Gallows by Meg Kassel from Entangled Teen.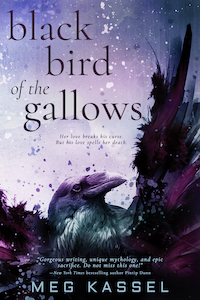 Where harbingers of death appear, the morgues will soon be full.
Angie Dovage can tell there's more to Reece Fernandez than just the tall, brooding athlete who has her classmates swooning, but she can't imagine his presence signals a tragedy that will devastate her small town. She can't know she'll be thrown into a battle between good and evil with Reece right in the center of it—and he's not human.
Still, she knows something most don't. The secrets her town holds could kill them all. But falling in love with a harbinger of death could be even more dangerous.