Every day is a great day for reading, but fall just has that something extra, don't you think? Well, we are knee-deep in fall releases now! I have a few fantastic new titles to tell you about here today, and as always, you can also hear about several more great books on this week's episode of the All the Books! Rebecca and I talked about a few amazing books we loved, including The Good People, The Book of Separation, and One Dark Throne.
---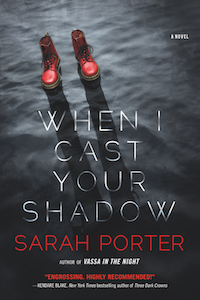 This week's newsletter is sponsored by When I Cast Your Shadow by Sarah Porter.
In this haunting tale of possession Ruby calls her beloved older brother back from the grave, only to find herself in the middle of a nightmare beyond all imagining. Dashiell tells Ruby that he's returned from the Land of the Dead to tie up loose ends, but he's actually on the run from forces crueler and more powerful than anything that Ruby has ever encountered. New from the author of the much-loved Vassa in the Night!
---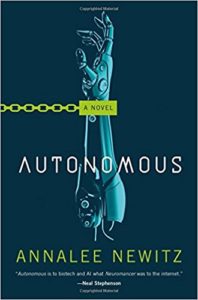 Autonomous by Annalee Newitz
Welcome to the future, the year 2144 to be precise, where Jack the scientist-turned-pirate pilots a submarine around Earth writing prescriptions for people who can't afford a doctor's visit. But when a rash of her scrips lead to chaos and sets agents on her trail, Jack must shake them off her tail as she works to learn more about her lethal drug hack. Autonomous is a wicked fun ride of robotics, science, and concepts!
Backlist bump: Snow Crash by Neal Stephenson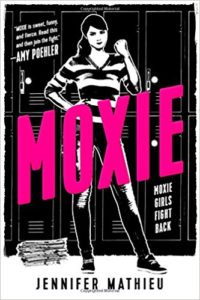 Moxie by Jennifer Mathieu
Vivian Carter is fed up with her school. She's tired of the sexism, the double standards, the hallway harassment. So, taking a page from her Riot Grrl mother, she starts a feminist zine. Soon Vivian's outlet for her frustrations has struck a nerve with other young women, and Vivian learns that for all their differences, there are still things that can bring women together. This book is 100% grrl power!
Backlist bump: The Female of the Species by Mindy McGinnis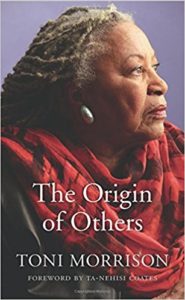 The Origin of Others (The Charles Eliot Norton Lectures) by Toni Morrison
DISCLAIMER: I have not read this book, which is the transcripts of a series of lectures Morrison gave about the themes that preoccupy her books. But I feel like it's not getting any press anywhere, and how can that be, when people need to know that there's a new ToMo book out in the world!!! And even better, with an introduction by Ta-Nehisi Coates! Consider yourself informed now.
Backlist bump: Between the World and Me by Ta-Nehisi Coates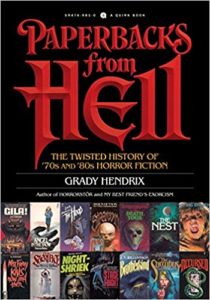 Paperbacks from Hell: The Twisted History of '70s and '80s Horror Fiction by Grady Hendrix
Okay, so this one is for a very select audience, but if horror books and/or cover art are in your wheelhouse, you're going to love it! Hendrix, author of My Best Friend's Exorcism and Horrorstör, presents the most outlandish, ghoulish, and creepy covers from old horror paperbacks he can find, complete with wonderfully witty commentary. A perfect gift for the horror lover in your life!
Backlist bump: The Amulet by Michael McDowell
That's it for me today – time to get back to reading! If you want to learn more about books new and old (and see lots of pictures of my cats, Millay and Steinbeck), or tell me about books you're reading, or books you think I should read (I HEART RECOMMENDATIONS!), you can find me on Twitter at MissLiberty, on Instagram at FranzenComesAlive, or Litsy under 'Liberty'!
Stay rad,
Liberty