Hi Kid Lit friends!
I think most kids are back to school by now, adjusting to the rhythms of a new school year. My own kids went back this past Thursday, battling a little bit of school jitters but mostly super happy to be back with their friends and teachers. It's been a lovely summer for them, filled with new experiences, new friendships, and lots of reading! We have a piece of easel paper taped to our wall where everyone in our family writes down the books we've read; my nine-year-old smoked us all. Check out the books she's read from July and half of August.
---
Sponsored by Disney Hyperion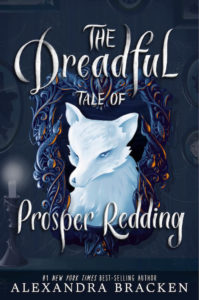 "I would say it's a pleasure to meet thee, Prosperity Oceanus Redding, but truly, I only anticipate the delights of destroying thy happiness…."
Prosper is the only unexceptional Redding in his old and storied family history—that is, until he discovers the demon living inside him.
From #1 New York Times best-selling author Alexandra Bracken comes a tale of betrayal and revenge, of old hurts passed down from generation to generation.  Can you ever fully right a wrong, ever truly escape your history? Or will Prosper and Alastor be doomed to repeat it?
---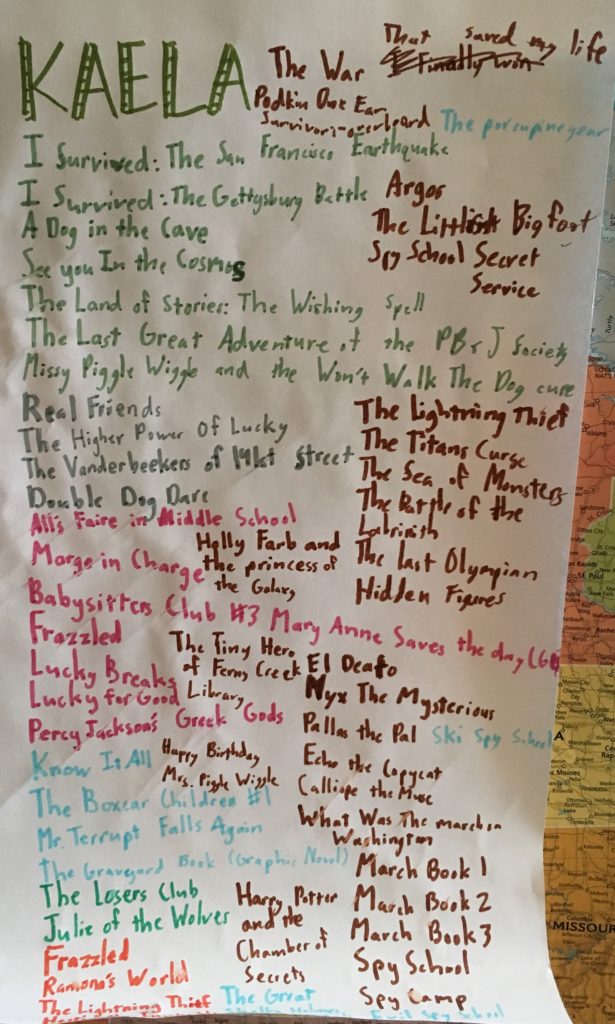 To prepare for the school year, we've been reading lots of great new children's books about school! Here's a list:
Picture Books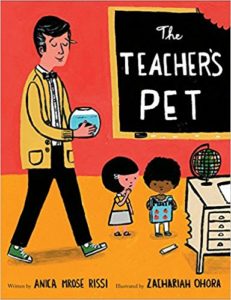 The Teacher's Pet by Anica Mrose Rissi, illustrated by Zachariah OHora
When their class tadpoles are big enough, Mr. Stricter tells his students they can keep just one. The class chooses Bruno, the smallest of the bunch. But Bruno doesn't stay that way for long. Soon, he's grown into a giant, classroom-wrecking creature. With Mr. Stricter blinded by love for the pet, the students must step up and take matters into their own heroic hands.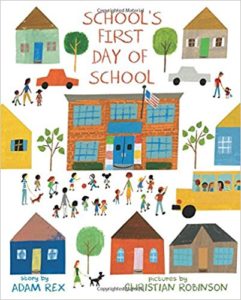 School's First Day of School by Adam Rex, illustrated by Christian Robinson
It's the first day of school at Frederick Douglass Elementary and everyone's just a little bit nervous, especially the school itself. What will the children do once they come? Will they like the school? Will they be nice to him? The school has a rough start, but as the day goes on, he soon recovers when he sees that he's not the only one going through first-day jitters.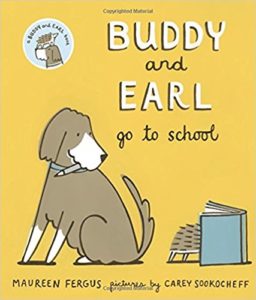 Buddy and Earl Go to School by Maureen Fergus and Carey Sookocheff
Buddy and Earl know that with the right education they can become anything. Soon after they arrive, their teacher, Miss Meredith, is called away and Professor Earl takes charge of the classroom. When Professor Earl announces that one very special student is going to win a major award, Buddy cannot imagine who that lucky student might be…
Twindergarten by Nikki Ehrlich, illustrated by Zoey Abbott
It's the night before the twins are starting kindergarten, and they have the just-about-to-start-school jitters. After all, they will be in different classrooms! What will kindergarten be like when they're not together all day? But Dax and Zoe will learn that kindergarten is full of new surprises and adventures, and being apart for a short while isn't so bad.
Middle Grade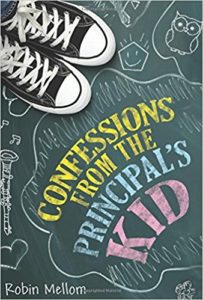 Confessions from the Principal's Kid by Robin Mellom
During the school day, fifth-grader Allie West is an outsider. Everyone knows the principal's kid might tattle to her mom! But after school, Allie is an insider; she is friends with the janitor and the other kids of teachers. Although Allie secretly loves her insider life, she's sick of being an outsider—so she vows to join the Pentagon, the popular math team led by her ex–best friend. But can Allie change her status without betraying where she really belongs?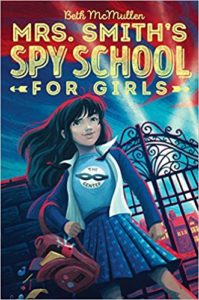 Mrs. Smith's Spy School for Girls by Beth McMullen
After a botched escape plan from her boarding school, Abigail is stunned to discover the school is actually a cover for an elite spy ring called The Center, along with being training grounds for future spies. Even more shocking? Abigail's mother is a top agent for The Center and she has gone MIA, with valuable information that many people would like to have—at any cost.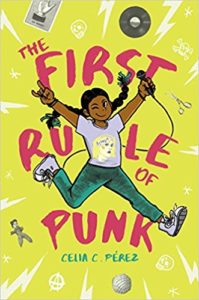 The First Rule of Punk by Celia C. Perez
There are no shortcuts to surviving your first day at a new school—you can't fix it with duct tape like you would your Chuck Taylors. On Day One, twelve-year-old Malú (María Luisa, if you want to annoy her) inadvertently upsets Posada Middle School's queen bee, violates the school's dress code with her punk rock look, and disappoints her college-professor mom in the process. Her dad, who now lives a thousand miles away, says things will get better as long as she remembers the first rule of punk: be yourself.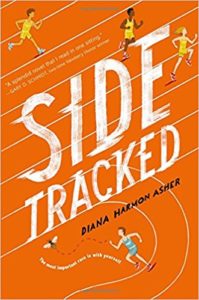 Sidetracked by Diana Harmon Asher
If middle school were a race, Joseph Friedman wouldn't even be in last place—he'd be on the sidelines. With an overactive mind and phobias of everything from hard-boiled eggs to gargoyles, he struggles to understand his classes, let alone his fellow classmates. But then, on the first day of seventh grade, two important things happen. With a new friend and a new track team, Joseph finds himself off the sidelines and in the race (quite literally) for the first time.
Graphic Novels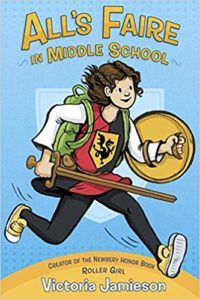 All's Faire in Middle School by Victoria Jamieson
Eleven-year-old Imogene (Impy) has grown up with two parents working at the Renaissance Faire, and she's eager to begin her own training as a squire. First, though, she'll need to prove her bravery. Luckily Impy has just the quest in mind—she'll go to public school after a life of being homeschooled! What follows is an adventure even more bizarre than life at the Renaissance Faire.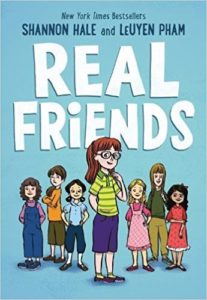 Real Friends by Shannon Hale, illustrated by LeUyen Pham
Shannon and Adrienne have been best friends ever since they were little. But one day, Adrienne starts hanging out with Jen, the most popular girl in class and the leader of a circle of friends called The Group. Everyone in The Group wants to be Jen's #1, and some girls would do anything to stay on top . . . even if it means bullying others.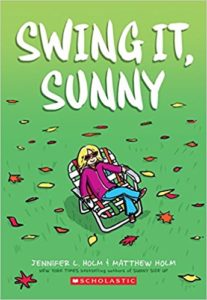 Swing It, Sunny by Jennifer L. Holm (Graphix, 9/12)
Summer's over and it's time for Sunny Lewin to enter the strange and unfriendly hallways of . . . middle school. When her Gramps calls her from Florida to ask how she's doing, she always tells him she's fine. But the truth? Sunny is NOT having the best time.
New Releases!
Some of my favorite new books, most of them coming out this Tuesday!
Picture Books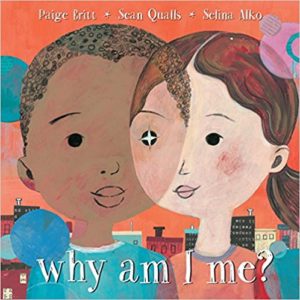 Why Am I Me? by Paige Britt, Sean Qualls, and Selina Alko (Scholastic, 9/12)
A gorgeous book about what makes us the same and different. One of my favorite picture books of the year.
Muddy by Michael Mahin, illustrated by Evan Turk
The story of blues legend Muddy Waters and how his fierce and electric music laid the groundwork for what would become rock and roll.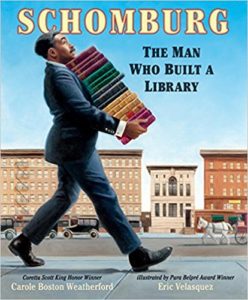 Schomburg: The Man Who Built a Library by Carole Boston Weatherford, illustrated by Eric Velasquez (Candlewick, 9/12)
In luminous painting and arresting poems, two scholars track Arturo Schomburg's quest to correct history from Africa and the African diaspora and bring to light the achievements of people of African descent through the ages.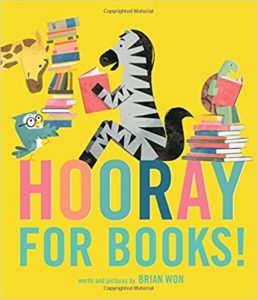 Hooray for Books! by Brian Won (HMH, 9/12)
A lovely homage to books, with bright and engaging illustrations.
La Princesa and the Pea by Susan Middleton Elya, illustrated by Juana Martinez-Neal
A book filled with color and darling illustrations, this story incorporates Spanish in a vibrant Peruvian setting.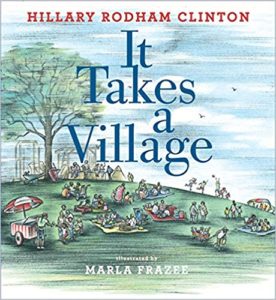 It Takes A Village by Hillary Rodham Clinton, illustrated by Marla Frazee (Simon & Schuster, 9/12)
Pair an incredible illustrator (one of my favorites!) with one of the most inspiring people in the world, and you get this new picture book. All kinds of people working together, playing together, and living together in harmony makes a better village and many villages coming together can make a better world.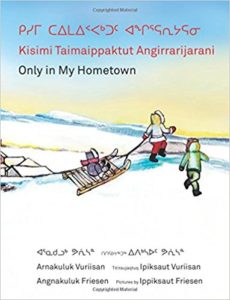 Only In My Hometown by Angnakuluk Friesen, pictures by Ippiksaut Friesen (Groundwood Books, 9/12)
A gorgeous story about growing up in an Inuit community in Nunavut, where the Northern Lights shine.
Smoot by Michelle Cuevas, illustrated by Sydney Smith (Penguin Random House, 9/12)
A shadow that is frustrated with his boy who never laughs or leaps takes matters in his own hands and teaches his boy about living his life with joy and purpose.
Middle Grade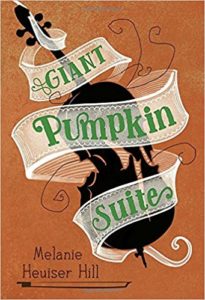 Giant Pumpkin Suite by Melanie Heuiser Hill (Candlewick, 9/12)
Twins take over the growing of a neighbor's pumpkin seed, which changes their summer in unimaginable ways.
The Care and Feeding of a Pet Black Hole by Michelle Cuevas (Penguin Random House, 9/12)
When eleven-year-old Stella Rodriguez shows up at NASA to request that her recording be included in Carl Sagan's Golden Record, something unexpected happens: a black hole follows her home.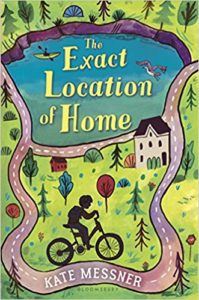 The Exact Location of Home by Kate Messner (Bloomsbury, 9/12)
Kirby "Zig" Zigonski tries to make sense of the world through simple circuits, buzzers, and lights, and he is certain that his absent father is communicating to him through his GPS. An honest portrayal of how poverty and homelessness affects kids.
EBook Deals
Curious George by H.A. Rey and Margret Rey is only $1.99!
Harold's ABC by Crockett Johnson, is a steal at $1.99!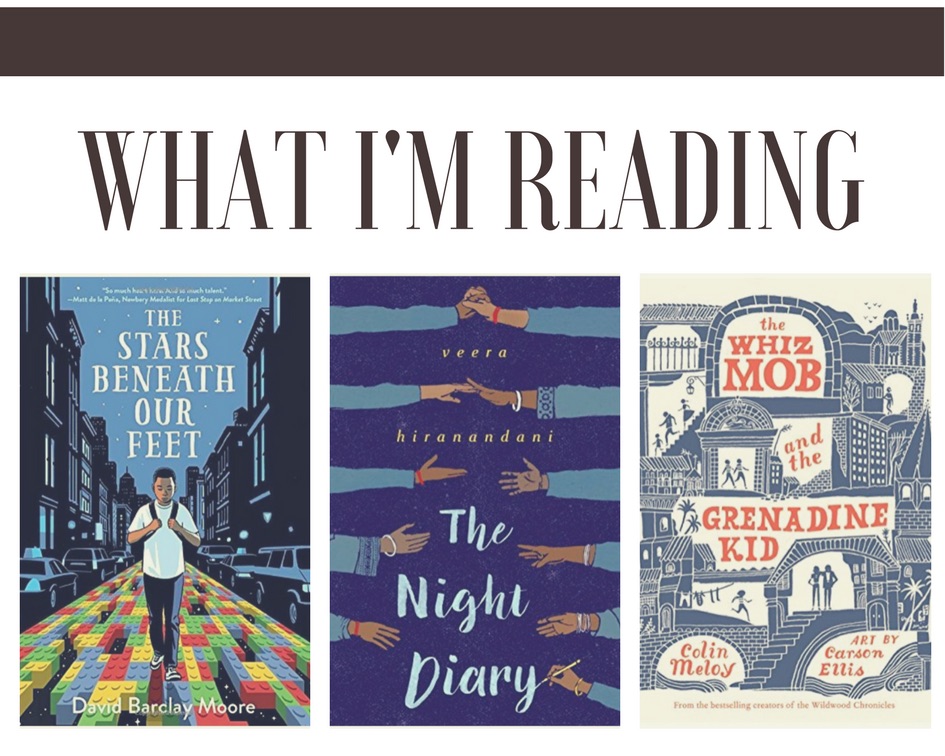 This week I'm reading The Stars Beneath Our Feet by David Barclay Moore (Knopf Books for Young Readers, 9/19), The Night Diary by Veera Hiranandani (Dial Books, 3/6/18), and The Whiz Mob and the Grenadine Kid (Balzer & Bray, 10/24) by Colin Meloy and illustrated by Carson Ellis. I'd love to know what you're reading! Find me on Twitter at @KarinaYanGlaser, on Instagram at @KarinaIsReadingAndWriting, or email me at karina@bookriot.com.
Until next time,
Karina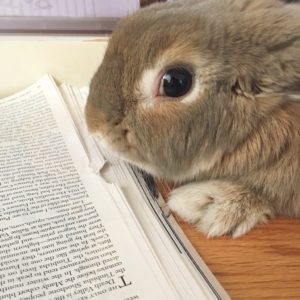 Izzy caught in the act of chewing up my reading material. Busted!
*If this e-mail was forwarded to you, follow this link to subscribe to "The Kids Are All Right" newsletter and other fabulous Book Riot newsletters for your own customized e-mail delivery. Thank you!*