It seems that fall is truly here – the leaves are turning, pumpkin spice lattes are back, and a ton of awesome books are newly out on the shelves.
The first Tuesday of the month is typically a big day in publishing, and this week was no exception – my TBR is exploding from all of the awesome books that came out on September 5. This week, I decided to channel my favorite velocireader, Liberty Hardy, and put together a new books megalist focused strictly on nonfiction. Here are 10 of the books I'm most excited to check out ASAP.
---
Sponsored by Alexander Hamilton, Revolutionary by Martha Brockenbrough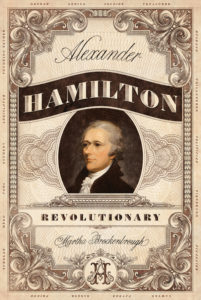 Complex, passionate, brilliant, flawed—Alexander Hamilton comes alive in this exciting biography.
He was born out of wedlock on a small island in the West Indies and orphaned as a teenager. From those inauspicious circumstances, he rose to a position of power and influence in colonial America.
Discover this founding father's incredible true story: his brilliant scholarship and military career; his groundbreaking and enduring policy, which shapes American government today; his salacious and scandalous personal life; his heartrending end.
Richly informed by Hamilton's own writing, with archival artwork and new illustrations, this is an in-depth biography of an extraordinary man.
---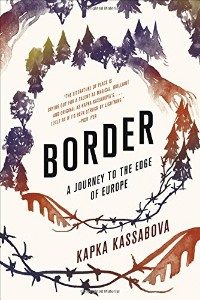 Border by Kapka Kassabova (Graywolf Press) – A reporter returns to her country of origin, Bulgaria, to explore its border between Turkey and Greece and its role as a border to the West. This book looks like a fascinating mix of history, travel, journalism, and memoir.
Crash Override by Zoe Quinn (PublicAffairs) – After an ex-boyfriend posted an inflammatory, untruthful blog post about her, game developer Zoe Quinn found herself the most public victim of the #gamergate movement. In the book, Quinn shares her experience being harassed by an online mob, and her work to help others through the Crash Override Network, an advocacy and online-abuse crisis resource.
Fantasyland: How America Went Haywire by Kurt Andersen (Random House) – While it seems like the who "fake news" and "alternative facts" era we're in is new, it actually has a long history in our country. Kurt Andersen explores how this may actually be "the ultimate expression of our national character and path" – a potent mix of individualism, epic dreams and epic fantasies.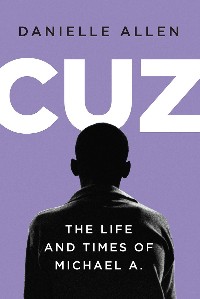 Cuz: The Life and Times of Michael A by Danielle Allen (Liveright) – Cuz is one of the books I was most curious to pick up BookExpo this spring. Allen writes about her baby cousin, Michael Allen, a young man arrested for attempted carjacking at 15 who spent the next 11 years in prison. After Michael was released, Allen tried to help him, but learned how the world isn't open to young black men just out of prison.
Bored and Brilliant by Manoush Zomorodi (St. Martin's Press) – In 2015, podcast host Manoush Zomorodi encouraged the listeners of Note to Self to participate in an experiment – one week of unplugging from their devices to help rethink our relationship to our gadgets. Bored and Brilliant is an extension of that experiment that shares more research on links between boredom and creativity, and guides readers through their own seven day experiment in unplugging.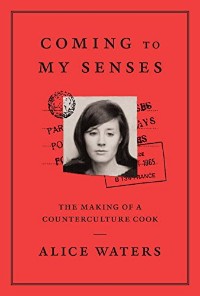 Coming to My Senses: The Making of a Counterculture Cook by Alice Waters (Clarkson Potter) – Memoirs by chefs are some of my favorite books. In this book, Alice Waters traces her meandering path to opening Chez Panisse in 1971. I am really excited by the the note that the book includes recipes, photographs and letters, which I imagine will be very cool.
Altered Traits by Daniel Goleman and Richard Davidson (Avery) – I have been trying to develop a consistent meditation habit for the last couple of years, but it never seems to stick. In this book, Goleman and Davidson explore "the truth about what meditation can really do for us, as well as exactly how to get the most out of it" through smart practice and the newest science of mind-training.
Reconcilable Differences by Dawn Markova and Angie McArthur (Spiegel and Grau) – A cognitive neuroscientist and a communication expert team up to explore how to connect with people when it feels like you're speaking entirely different languages. At the core of the book is an exploration of the difference between rational and relational intelligence.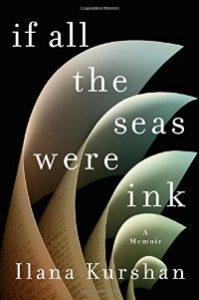 If All the Seas Were Ink by Ilana Kurshan (St. Martin's Press) – Living alone after a painful divorce at 27, Ilana Kurshan began a daily study of the Talmud, "a book of rabbinic teachings spanning about 600 years and the basis for all codes of Jewish law." For the next seven years, Kurshan studied daily and shares some of her insights in this memoir.
Tales of Two Americas, edited by John Freeman – In this collection, 36 contemporary writers explore what life is like in a country as divided as the United States. The collection includes essays, poems, and stories to try and help connect these deeply varied experiences to our own. Any collection that can pull together Ann Patchett, Roxane Gay, Rebecca Solnit, Hector Tobar, Edwidge Danticat, Eula Bliss, Karen Russell and more, is worth picking up.
Kindle Deals in Biography and Memoir
And if that's not enough book goodness for you, here are three great Kindle Monthly Deals from the biography and memoir section you can snag this month:
And with that, I'll close this newsletter out so I can get back to my book — I'm about two-thirds done with Bored and Brilliant and want to hide my phone in my sock drawer forever. You can reach me on Twitter @kimthedork or via email at kim@riotnewmedia.com with questions, comments, suggestions, or book recommendations. Happy reading!