Hey YA Fans!
This week's edition of "What's Up in YA?" is sponsored by Nothing by Annie Barrows from Epic Reads.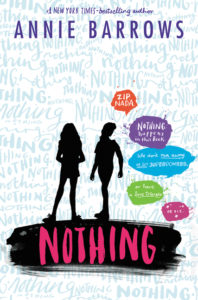 #1 New York Times bestselling author Annie Barrows's teen debut tells the story of Charlotte and Frankie, two high school students and best friends whose lives are nothing like the lives of the girls they read about in their YA novels. But when Charlotte decides to write down everything that happens during their sophomore year, to prove that nothing happens in real life, she's surprised to find that being fifteen isn't as boring as she thought. It's weird, heartbreaking, silly, and complicated. This funny flip on archetypal YA is a great read for fans of Becky Albertalli and Louise Rennison
---
It's really hard for me to believe, but the leaves are starting to change here in ye old upper midwest. As the trees begin their beautiful transformations, it seems only right to use today's newsletter to catch up on what we've been talking about in the YA world at Book Riot this last month.
Snap up some cheap YA reads…
These ebooks are super cheap and you're going to want to drop your pennies on them. If the ebook doesn't pop up with the link, you can simply toggle over.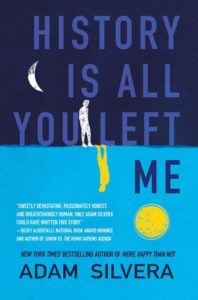 Walk on Earth a Stranger by Rae Carson is the first book in a series which will end soon, so no better time to jump in, especially for $1.99.
Adam Silvera's History is All You Left Me is more than worth this $1.99 price point. A moving, aching story. One of my favorite reads from this year.
Shallow Graves by Kali Wallace is pitched as being great for fans of Holly Black and Nova Ren Suma and looks like the deliciously creepy type of read perfect for this time of year. Pick it up for $1.99.
Thanks for hanging out. Next week's newsletter will be written by colleague and YA experthusiast Eric Smith (expert + enthusiast extraordinaire!). The following week we'll highlight backlist Hispanic YA authors in honor of Hispanic Heritage Month. September is shaping up to be a great one!
–Kelly Jensen, @veronikellymars
Currently reading Vincent and Theo by Deborah Hopkinson