Hi Kid Lit friends,
This has been a heartbreaking week for Houston, and I know everyone wants to help those affected by Hurricane Harvey in anyway they can.

In the children's book community, author Kate Messner is coordinating a KidLit Cares Hurricane Harvey Relief Effort, an online talent auction to benefit the Red Cross relief effort for Hurricane Harvey & related flooding. Agents, editors, authors, and illustrators have donated various services to be auctioned off to the highest bidder, with donations being made directly to the Red Cross disaster relief fund. Bidding is open now until Tuesday, September 5th at 8pm EST. For a complete list of items up for auction and more details, please check out Kate's website.
---
Sponsored by Thornhill by Pam Smy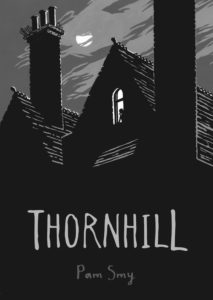 Parallel stories set in different times, one told in prose and one in pictures, converge as a girl unravels the mystery of the abandoned Thornhill Institute next door.
1982: Mary is a lonely orphan at the Thornhill Institute. When her few friends are all adopted or re-homed and she's left to face a volatile bully alone, her revenge will have a lasting effect on the bully, on Mary, and on Thornhill itself.
2017: Ella has just moved to a new town. From her room, she has a perfect view of the dilapidated, abandoned Thornhill Institute, where she glimpses a girl in the window. Determined to befriend the girl, Ella resolves to unravel Thornhill's shadowy past.
---
Included below are some of the over two-hundred items up for auction. If there is nothing you can use personally, consider bidding for a teacher or librarian you know, an aspiring writer in your life, or original artwork for a new baby or a birthday gift. If the auction items are beyond your budget, consider donating directly to the Red Cross Hurricane Harvey Relief Fund. For everyone who donates at least $10 to the Red Cross using this link today through Monday, September 4th will be entered in a drawing to win a signed class set of Kate Messner's fantastic new novel for young readers, The Exact Location of Home (36 hardcover copies) and a 30-minute school Skype visit with her this fall.
Auction Items For Schools and Libraries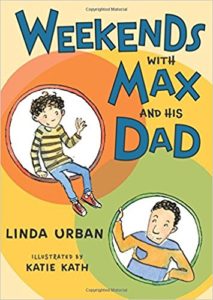 1. School Skype Gift Package From Author Linda Urban (Weekends with Max and His Dad, A Crooked Kind of Perfect)
2. Skype Visit and Signed Books from Author Josh Funk (The Case of the Stinky Stench)
3. Skype visit and "draw-along" and signed books from author-illustrator Grace Lin (Where the Mountain Meets the Moon, Ling and Ting: Not Exactly The Same!)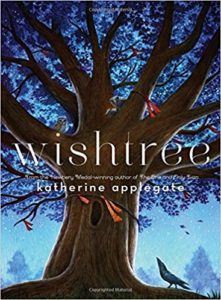 4. Skype visit & signed books from author Katherine Applegate (The One and Only Ivan, Wishtree)
5. Skype (or in person near Beloit, WI) visit with author-editor Kelly Jensen (Here We Are: Feminism for the Real World)
6. Classroom or library Skype visit from Chelsea Clinton (She Persisted)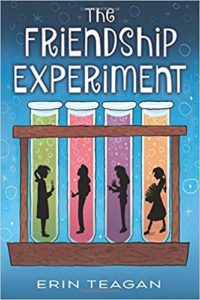 7. Skype visit & signed books from author Erin Teagan (The Friendship Experiment)
8. 30-minute Skype visit & signed books from Laurie Halse Anderson (Speak, Chains, Ashes, Forge)
9. Skype visit & signed books from author Kristin Gray (Vilonia Beebe Takes Charge)
Auctions Items For Writers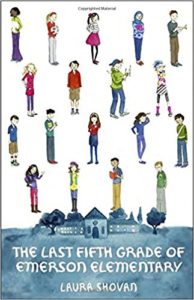 1. Full novel-in-verse manuscript critique with Laura Shovan (The Last Fifth Grade of Emerson Elementary)
2. Picture Book Critique by Agent Holly McGhee

3. One hour of editorial time from editor Cheryl Klein
4. One-hour manuscript review phone call with agent Molly O'Neill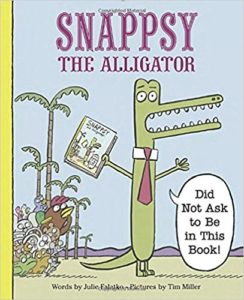 5. Picture book manuscript critique from author Julie Falatko (Snappsy the Alligator)
6. Tuition for a 2017 or 2018 Highlights Foundation Workshop
7. Conference tuition for the SCBWI Mid-South Conference
8. 20-page MG or YA manuscript critique & "skip-the-slush-pile" pass from editor Mary Kate Castellani
9. Picture book critique from author Liz Garton Scanlon (All The World)
Auction Items: Original Artwork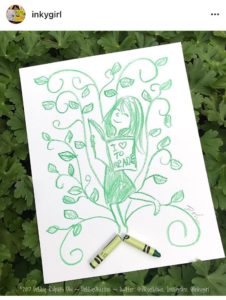 1. Original art from Debbie Ridpath Ohi (Sea Monkey and Bob, Sam and Eva)
2. Original animal paintings from illustrator Anna Raff (If I Were a Kangaroo, You are Not a Cat!)
3. Original watercolor from illustrator Mika Song (Tea With Oliver)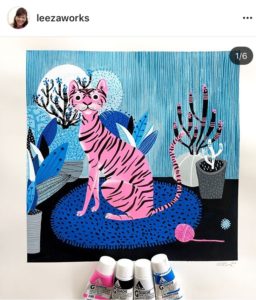 4. Original art from Leeza Hernandez (Cat Napped)
5. Star Wars Origami made by Tom Angleberger (The Strange Case of Origami Yoda)
6. Original watercolor sketch from Jarrett J. Krosoczka (Stars Wars: Jedi Academy, Lunch Lady)
For kids who are interested in reading books about hurricanes or with hurricane events in them, check these out: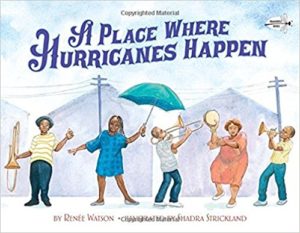 A Place Where Hurricanes Happen by Renee Watson, illustrated by Shadra Strickland (picture book)
Over in the Wetlands by Caroline Starr Rose, illustrated by Rob Dunlavey (picture book)
Marvelous Cornelius by Phil Bildner, illustrated by Jon Parra (picture book)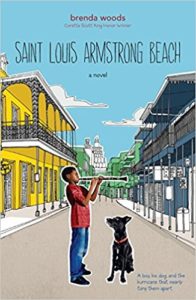 Saint Louis Armstrong Beach by Brenda Woods (middle grade)
The Ethan I Was Before by Ali Standish (middle grade)
Jacob Have I Loved by Katherine Paterson (middle grade)
The Curious World of Calpurnia Tate by Jacqueline Kelly
Upcoming Picture Book Releases!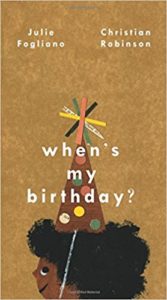 When's My Birthday by Julie Fogliano, illustrated by Christian Robinson (MacMillan, 9/5)
This book is filled with energetic rhythms that perfectly capture the excitement of a birthday. Paired with Christian Robinson's amazing illustrations, this book vibrates with energy, humor, and love. I'm a big fan of the tall and skinny picture book format, which makes it feel like the best, oversized birthday card! A wonderful book to read on any day, birthday or not.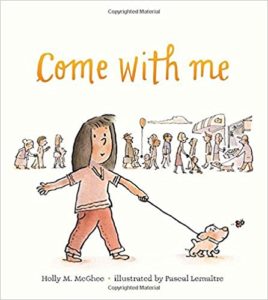 Come With Me by Holly McGhee, illustrated by Pascal Lemaître (Penguin Random House, 9/5)
A heartfelt story about a family finding courage after the events of September 11th, and how each one of us have the power to make the world a more beautiful place.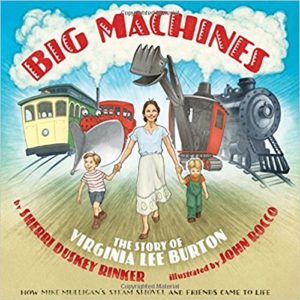 Big Machines: The Story of Virginia Lee Burton by Sherri Duskey Rinker, illustrated by John Rocco (HMH Books for Young Readers, 9/5)
I loved this amazing biography of Virginia Lee Burton, author of The Little House (a favorite in my household), Mike Mulligan and His Steam Shovel, and Maybelle the Cable Car, and Katy and the Big Snow. A wonderful and inspiring picture book addition to all kids who want to know about the author/illustrator behind those awesome books.
Upcoming Middle Grade Book Releases!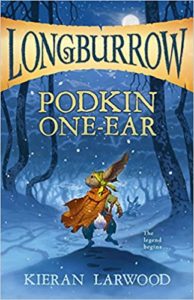 Podkin One-Ear by Kieran Larwood (HMH Books for Young Readers, 9/5)
A charming tale about rabbit siblings who are forced to flee their warren in order to save their lives and protect a magic dagger. Full of danger and suspense and… rabbits! How could I not love this one?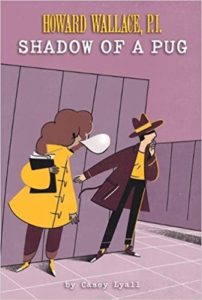 Howard Wallace, P.I.: Shadow of a Pug by Casey Lyall (Sterling, 9/5)
This is my all-time favorite detective series, and this book is especially dear to my heart because it's about a stolen PUG! Will Howard Wallace and Ivy Mason solve the case? Although this can be read alone, I suggest you also read the first book in the series, Howard Wallace, P.I.! You won't regret it!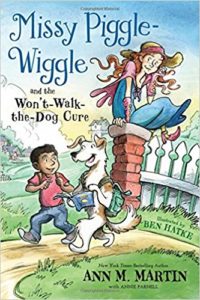 Missy Piggle-Wiggle and the Won't-Walk-the-Dog Cure by Ann M. Martin with Annie Parnell (MacMillan, 9/5)
The second in a series about Missy, Mrs. Piggle-Wiggle's niece, who is charged with maintaining the upside-down house while Mrs. Piggle-Wiggle is off in search of her pirate husband.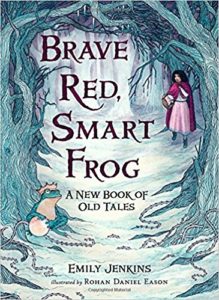 Brave Red, Smart Frog by Emily Jenkins (Candlewick, 9/5)
A charming collection of retold fairy tales that are the perfect length for young readers. Fans of fairy tales won't be disappointed, especially with the updated language, vivid imagery, plus hints of humor throughout.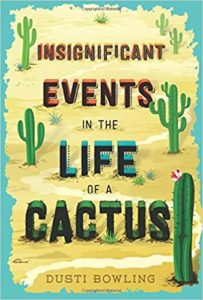 Insignificant Events in the Life of a Cactus by Dusti Bowling (Sterling, 9/5)
A wonderful debut book by author Dusti Bowling about Aven, a girl born without arms, who moves with her family to operate the Stagecoach Pass, a rundown western theme park in Arizona.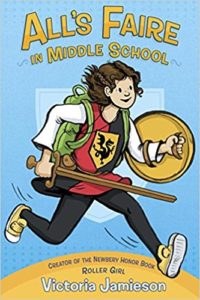 All's Faire in Middle School by Victoria Jamieson (Penguin Random House, 9/5)
This highly anticipated graphic novel following author Victoria Jamieson's Newbery Honor winning book Roller Girl is sure to please all fans and win over new ones. This book is filled with funny moments as Imogene goes from homeschool to middle school while also living and working with her family at the Renaissance Faire. I loved this book!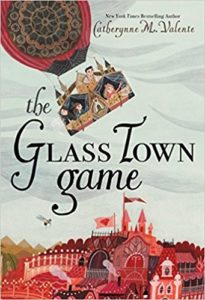 Glass Town Game by Catherynne M. Valente (Simon & Schuster, 9/5)
A fictional tale about the Bronte sisters who have invented a game called Glass Town Game, where their toy soldiers fight Napoleon and no one ever dies. But when they go to the train station, the train takes them to a real Glass Town, but not the peaceful place they had envisioned in their imagination.
EBook Deals
Pete the Cat: Wheels on the Bus by James Dean is only 1.99!
Rooftoppers, a wonderful middle grade book by Katherine Rundell and illustrated by Terry Fan, is only $1.99!
This week I'm reading The Incorrigible Children of Ashton Place by Maryrose Wood, Martin Luther King: The Peaceful Warrior by Ed Clayton and illustrated by Donald Bermudez (Candlewick, 12/12), and The Care and Feeding of a Pet Black Hole (Dial Books, 9/12) by Michelle Cuevas. I'd love to know what you're reading! Find me on Twitter at @KarinaYanGlaser, on Instagram at @KarinaIsReadingAndWriting, or email me at karina@bookriot.com.
Until next time,
Karina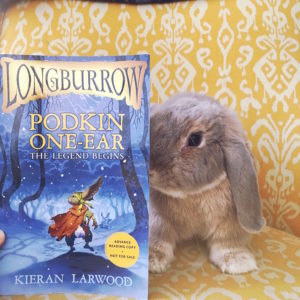 Even though Izzy was unsure about the whole rabbit warrior thing, I still loved this book.
*If this e-mail was forwarded to you, follow this link to subscribe to "The Kids Are All Right" newsletter and other fabulous Book Riot newsletters for your own customized e-mail delivery. Thank you!*
SaveSave
SaveSave
SaveSaveSaveSave
SaveSave
SaveSave