Today's Riot Rundown is sponsored by The Summer That Made Us by Robyn Carr.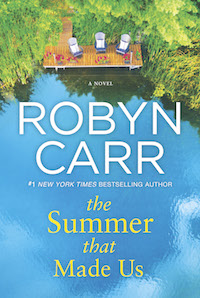 Robyn Carr has crafted a beautifully woven story about the complexities of family dynamics and the value of strong female relationships.
For the Hempsteads summers were idyllic at the family house on Lake Waseka. The lake was a magical place, a haven where they were happy and carefree. Until the summer that changed everything.
After an accidental drowning turned the lake house into a site of tragedy and grief, it was closed up. But one woman is determined to draw her family together again, and the only way that can happen is to return to the lake and face the truth.