Today is an AMAZING day for books! I have a few fantastic new titles to tell you about here today, and as always, you can also hear about several more great books on this week's episode of the All the Books! Rebecca and I talked about a few amazing books we loved, including The Resurrection of Joan Ashby, The Burning Girl, and My Absolute Darling.
---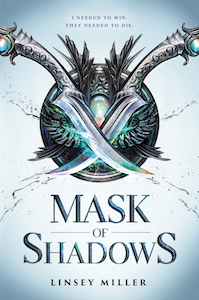 This week's newsletter is sponsored by Mask of Shadows by Linsey Miller.
I Needed to Win.
They Needed to Die.
Sal Leon is a thief, and a good one at that. But gender fluid Sal wants nothing more than to escape the drudgery of life as a highway robber and get closer to the upper-class—and the nobles who destroyed their home.
When Sal steals a flyer for an audition to become a member of The Left Hand—the Queen's personal assassins, named after the rings she wears—Sal jumps at the chance to infiltrate the court and get revenge.
---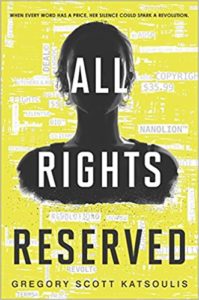 All Rights Reserved (Word$) by Gregory Scott Katsoulis
Imagine a future where you'll pay for what you've said. Literally. That's what happens in this inventive new book! Speth Jime is set to deliver her Last Day speech. After her speech, she must pay for every word she uses. It's the same for everyone once they turn fifteen, and a way for the government to keep people down by forcing them to work constantly to afford being able to talk. But what would happen if someone refused to speak? That's exactly what Speth decides to do, and her actions may very well spark a revolution. I eagerly await the second book!
Backlist bump: Fly by Night by Frances Hardinge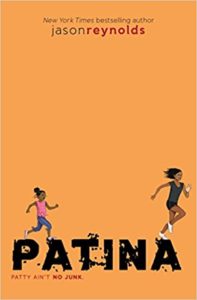 Patina (Track) by Jason Reynolds
The follow-up to the wonderful National Book Award finalist Ghost. This time, it's about Patina, a different star runner on the elite middle school track team. Patina has a lot to run from in her life, and a lot to run for – like her mom, who cannot run. But her resentments about her situation are starting to build up, and the coach is not going to put up with Patina's bad attitude much longer. Can she find a balance and learn to work with others in order to run on the relay team. This is a wonderful story of overcoming obstacles and learning to face your problems.
Backlist bump: Ghost (Track) by Jason Reynolds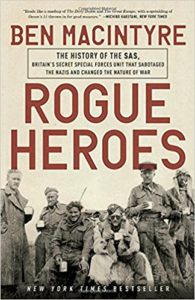 Rogue Heroes: The History of the SAS, Britain's Secret Special Forces Unit That Sabotaged the Nazis and Changed the Nature of War by Ben Macintyre
Macintyre has a knack for finding outrageous stories from history and turning them into fascinating books that read like thrillers. This one is about the SAS, Britain's secret fighting force that helped turn the tide of World War II and shaped how special forces units operate still to this day. I am always riveted by these tales!
Backlist bump: Agent Zigzag: A True Story of Nazi Espionage, Love, and Betrayal by Ben Macintyre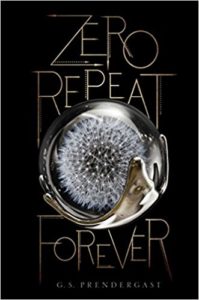 Zero Repeat Forever (The Nahx Invasions) by G.S. Prendergast
An exciting new fantasy series, hooray! When the Nahx invade, Raven is away at summer camp. Isolated in the woods, she must do whatever she can to survive, even if it means trusting the enemy who killed her boyfriend. When Raven is injured, she must rely on Eighth, who has deserted his Nahx unit, to help her. Think Beauty and the Beast, but with aliens (and no singing dinner service set.)
Backlist bump: The 5th Wave by Rick Yancey
That's it for me today – time to get back to reading! If you want to learn more about books new and old (and see lots of pictures of my cats, Millay and Steinbeck), or tell me about books you're reading, or books you think I should read (I HEART RECOMMENDATIONS!), you can find me on Twitter at MissLiberty, on Instagram at FranzenComesAlive, or Litsy under 'Liberty'!
Stay rad,
Liberty