Happy Monday, you glorious book nerds. Hope you had a great weekend and read lots of great books! Be excellent to each other. – xoxo, Liberty
---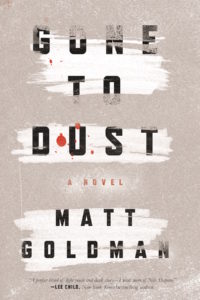 Sponsored by GONE TO DUST by Matt Goldman
A brutal crime. The ultimate cover-up. How do you solve a murder with no useable evidence?
A woman has been found murdered in her bedroom, her body covered with the dust from hundreds of emptied vacuum cleaner bags, all potential DNA evidence obscured by the calculating killer.
Praised by Lee Child as "a perfect blend of light touch and dark story," and Harlan Coben as "Irreverent and insightful…sure to become a fan favorite," Gone to Dust is the debut private eye murder mystery you don't want to miss.
Start Reading Gone to Dust today!
---
Deals, Reals, and Squeals!
The My Cousin Vinny sequel is coming to the big…book?
The Changeling by Victor LaValle to become a television series!
The sequel to Julie Murphy's Dumplin' has been announced: it's Puddin'! And speaking of Dumplin', Odeya Rush has joined the cast of the film version.
Sanaa Lathan cast as lead in Netflix's adaptation of best-selling novel Nappily Ever After.
Bryan Fuller teased a Hannibal revival on Twitter.
Michael Sheen, David Tennant to star in Neil Gaiman and Terry Pratchett's Good Omens.
N.K. Jemisin's The Fifth Season to be developed as a TV series!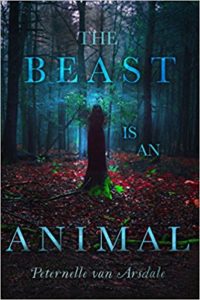 Ridley Scott will produce the film version of The Beast is an Animal.
St. Vincent to direct female-led film adaptation of The Picture of Dorian Gray.
Amazon Studios and Warner Bros. teaming up a film version of The Goldfinch.
The Lying Game by Ruth Ware is going to be a movie.
Channing Tatum will produce and star in Bloodlines, based on the upcoming book from author Melissa Del Bosque.
Cover Reveals
Here's the cover for Reaper at the Gates, the next book in Sabaa Tahir's An Ember In The Ashes series. (April 10, 2018)
Cover for the new Meg Wolitzer novel, The Female Persuasion, coming next year! (April 3, 2018)
Here's the first look at Magic Triumphs by Ilona Andrews. (May 8, 2018)
And here's the cover for Laura Sebastian's Ash Princess. (April 24, 2018)
Book Riot Recommends
At Book Riot, I work on the New Books! email, the All the Books! podcast about new releases, and the Book Riot Insiders New Release Index. I am very fortunate to get to read a lot of upcoming titles, and I'm delighted to share a couple with you each week!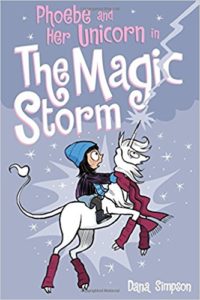 Phoebe and Her Unicorn in the Magic Storm by Dana Simpson (Oct. 17, Andrews McMeel Publishing): Phoebe and Marigold Heavenly Nostrils are back in their sixth book, but instead of a collection of comics, this one is a graphic novel! Phoebe and Marigold must discover what is causing the town's crazy weather and depleting the magic supply. This one has a lot more of Sam, and of Phoebe's nemesis, Dakota (and her troll minions.) As always, it's super charming and fun. You don't have to have read the other books to follow this one (but omg you should!)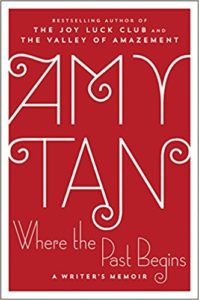 Where the Past Begins: A Writer's Memoir by Amy Tan (Oct. 17, Ecco): Love the novels of Amy Tan? Then you'll love to read about her childhood and influences. Love reading books where writers discuss their craft? Then you'll love learning about Tan's process and how she brings memory into her work. She's a wonderful writer, and it's a delight to have a work of nonfiction from her. It's a win for everyone, really.
And This is Funny…
Game of Thrones joke + cat picture = perfection.