Hi my fellow mystery fans! I realized that many of the books I was recently reading had a similar theme where a character(s) past had come back to get them–dun dun dun!– so I rounded-up some of my favorites from recent releases for you.
---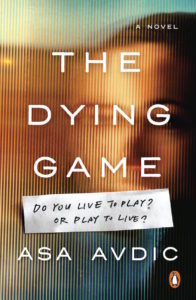 Sponsored by Penguin Books
The year is 2037. The Soviet Union never fell, and much of Europe has been consolidated under the totalitarian Union of Friendship. On the tiny island of Isola, seven people have been selected to compete in a forty-eight-hour test for a top-secret intelligence position. THE DYING GAME is a masterly locked-room mystery set in a near-future Orwellian state—for fans of Margaret Atwood's The Handmaid's Tale, Dave Eggers' The Circle, and Suzanne Collins' The Hunger Games.
---
When You've Run From Your Past and it Catches Up Via a True Crime Podcast:
Are You Sleeping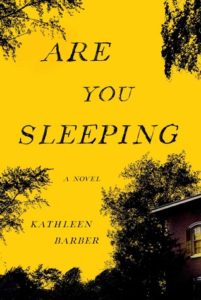 by Kathleen Barber: Josie Buhrman isn't living the most honest life. For starters, that isn't her birth name, nor does her boyfriend know that her mother is in fact alive and that she has a twin sister. So when her mother does really die, she has to pretend her aunt died to go back home after ten years for the funeral. Why all the lies? Her father was murdered and it destroyed her family. Now there's a true crime podcast about her family, even though the case was solved years ago. Josie returns home to face the twin she hasn't spoken to in a decade, now with new questions posed by the podcast. Smart and suspenseful, this takes an interesting look from the point of view of the victim's family as to what it feels like to have a true crime podcast obsess over the tragedy in your life, and whether they do more harm than good.
When the Baby You Put Up for Adoption Goes Missing As a Teen:
The Lost Ones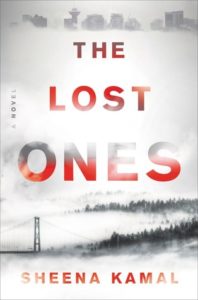 by Sheena Kamal: Nora Watts has carved a tiny life for herself: she works as a receptionist and research assistant at a PI firm that also rents out space to a journalist; lives in the basement of the building with neither of her bosses knowing; and has only recently allowed a stray dog to be the only thing in her personal life. And then her past shows up in the form of the couple who adopted her daughter years ago. The daughter who is missing. The police are treating it as a runaway, but Nora, clearly with a past, sets out across Canada to find the missing girl. A mystery that turns thriller with an intense ending and another "unlikable" woman that I found myself liking a lot–especially her ability to always know when someone is lying.
A Suspenseful "Who did I marry?!"

Undertow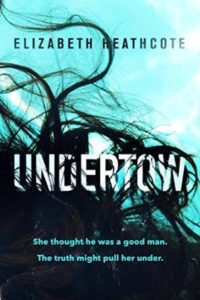 by Elizabeth Heathcote: Carmen is still in the honeymoon stage of marriage with Mark until a stranger's comments throw her into a state of questioning. Years before, Mark had left his wife and kids for his mistress Zena–and all the clichés of married-man-and-younger-woman. Then Zena died. She drowned while swimming in the ocean, a story that Mark himself told Carmen when they first started dating. But it turns out the locals don't think it was an accident, and as Carmen starts to ask questions and snoop through Mark's things, it looks like maybe the locals know more than Mark told Carmen. This places you inside Carmen's thoughts and actions in a way that'll have you questioning what you would do in this situation. Is Mark's past going to sink them (sorry, not sorry), or does Carmen need to reign in her imagination?
A Missing Woman is Found 18 Years Later, Murdered:
The Lost Woman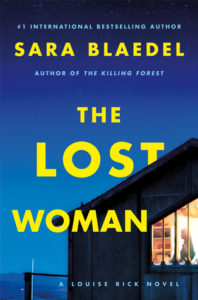 (Louise Rick #9) by Sara Blaedel, Mark Kline (translator): Detective Louise Rick's colleague (who is also her boyfriend) disappears, leaving Rick frantic. While trying to locate him, she learns things about him that she wasn't aware of, which seem like a big deal until she finds Eik and learns he's under suspicion of murder. Now on the case of a murdered missing woman, Rick must unravel years of questions while also questioning her relationship with Eik. Great read if you like your mysteries to take on current social issues with weight. Reads as a standalone and Christine Lakin (from Step by Step!) does a great narration on the audiobook. 
Over on Book Riot Tirzah Price has YA novels that actually have earned a Veronica Mars comparison.
On the newest Read or Dead podcast episode Rincey and Katie talk about James Patterson and former President Bill Clinton pitching their 2018 book to Hollywood and two of my favorite mysteries: A Rising Man by Abir Mukherjee and A Study in Scarlet Women by Sherry Thomas!
Nicole Kidman, Reese Witherspoon, Jean-Marc Vallée, Alexander Skarsgård discuss HBO's Big Little Lies (adapted from Liane Moriarty's novel) at Deadline's Emmy FYC event.
I Poked Around The Kindle Summer Deals and Found You These Great Reads!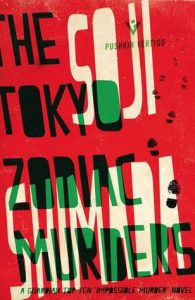 The Tokyo Zodiac Murders by Soji Shimada, Translated by Ross MacKenzie, Shika MacKenzie for $1.99 (My review)
Everything You Want Me To Be by Mindy Mejia for $1.99 (My review)
Still Midnight (Alex Monrow #1) by Denise Mina for $2.99
Browse all the books recommended in Unusual Suspects previous newsletters on this shelf. And if you like to put a pin in things here's an Unusual Suspects board.
Until next time, keep investigating! And in the meantime come talk books with me on Twitter and Litsy–you can find me under Jamie Canaves.