Happy Thursday, audiobook lovers!
This week is all about celebrating the great works of trans and gender non-conforming authors! See, some folks in positions of power (*rhymes with Dump*) seem to think that trans people aren't, like actual people? I don't know. Because it doesn't make any sense. Instead of trying to rationalize bigotry, let's celebrate trans voices!
---
Sponsored by Flatiron Books.
The New York Times bestseller from Stephanie Garber follows two sisters as they take part of a legendary competition, not knowing what is real and what is magic. With adventure, romance, and suspense, you'll have a hard time not getting caught up in this game…!
---
One way you can do this is by supporting this campaign: it's for We're Still Here a new anthology containing only trans creators and stories is being funded on Kickstarter. You can read more about it here or go straight to the Kickstarter and donate.
Now, back to audiobooks! On this list, we've got memoir, science-fiction, YA, and more.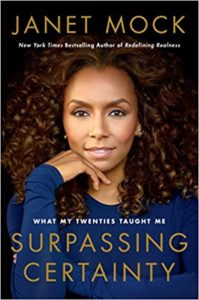 Surpassing Certainty by Janet Mock
Janet Mock might be among the most well-known contemporary trans authors and for good reason: namely both she and her books are awesome. Her first book, Redefining Realness was called "A Fiery Success" by The Atlantic. Surpassing Certainty focuses on Mock's 20s–-beginning just a few days before her 20th birthday. Kirkus calls Surpassing Certainty "Brimming with liberated self-discovery, Mock's conversational memoir is smoothly written with plenty of insight and personal perspective….A defining chronicle of strength and spirit particularly remarkable for younger readers, both in transition or questioning."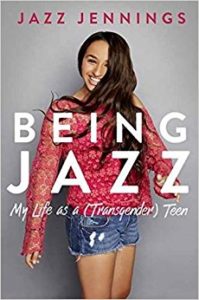 Being Jazz: My Life as A Transgender Teen by Jazz Jennings
Jennings rose to fame on the hit TLC show Being Jazz. Her legions of fans follow her YouTube channel, a documentary, a children's book, and this title for young adults and adults. If Jazz has a "brand," it's rooted in tolerance, open-mindedness, and equality. Which is a pretty awesome brand, if you're gonna have one. It's no wonder Time named her one of "25 Most Influential Teens."
A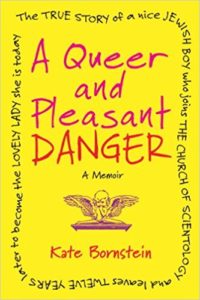 Queer and Pleasant Danger: The true story of a nice Jewish boy who joins the Church of Scientology, and leaves twelve years later to become the lovely lady she is today by Kate Bornstein
I love Kate Bornstein. My first exposure to her was through the book Hello Cruel World: 101 Alternatives to Suicide for Teens, Freaks and Other Outlaws, which I bought for the teen section of my library when I was the Young Adult librarian. Then, realizing that even though I wasn't a teen, I was, as Bornstein might say, a freak or outlaw. In all of her works, Bornstein is refreshingly honest (and hilarious!) about identity, mental health, and all the bullshit that life throws at us. In Queer and Present Danger, we get to see how Bornstein became the inspiring human being she is. I mean, with a subtitle like "The true story of a nice Jewish boy who joins the Church of Scientology, and leaves twelve years later to become the lovely lady she is today" how can you NOT want to read it?
Lizard Radio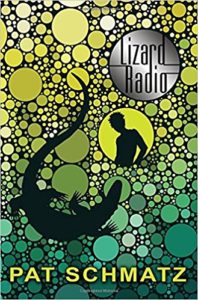 by Pat Schmatz
"Fifteen-year-old bender Kivali has had a rough time in a gender-rigid culture. Abandoned as a baby and raised by Sheila, an ardent nonconformist, Kivali has always been surrounded by uncertainty. Where did she come from? Is it true what Sheila says, that she was deposited on Earth by the mysterious saurians? What are you? people ask, and Kivali isn't sure. Boy/girl? Human/lizard? Both/neither? Now she's in CropCamp, with all of its schedules and regs, and the first real friends she's ever had. Strange occurrences and complicated relationships raise questions Kivali has never before had to consider. But she has a gift—the power to enter a trancelike state to harness the "knowings" inside her. She has Lizard Radio. Will it be enough to save her?"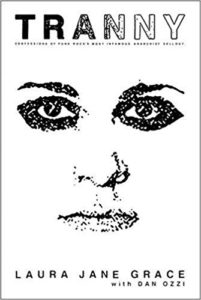 Tranny: Confessions of Punk Rock's Most Infamous Anarchist Sellout by Laura Jane Grace
Using material from her journal entries, Tranny recounts the challenges that Laura Jane Grace, the lead singer of the cult punk rock band Against Me!  experienced through her childhood and adolescence. "Grappling with everything from sex, drugs, and failed marriages to the music and soul of a punk rock star, this memoir paints a vivid portrait of one of the most revolutionary transgender icons of our time."
The Unintentional Time Traveler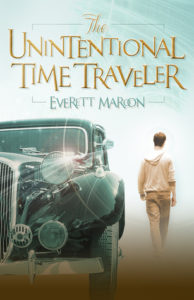 by Everett Maroon
This book about a 15-year-old with epilepsy is what many consider to be the first YA book about a trans character written by a trans author. When Jack undergoes an experimental treatment for his epilepsy, he finds himself in the body of Jacqueline–-a girl Jack's age. Mysteries of time travel and gender identity ensue.
Long Black Veil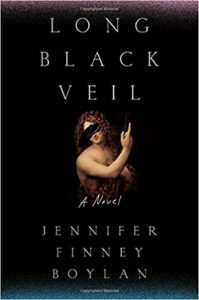 by Jennifer Finney Boylan
In 1980, six friends break into an abandoned prison, looking for a little excitement. What results is a terrifying, tragic night with consequences that remain decades into the future. When new evidence of that tragic night appears, the detective in charge of the case renews his pursuit. When one of the friends is charged with murder for what occurred that evening, there's only one person who can exonerate him: Judith Carrigan. But Judith has secrets of her own that she's desperate to keep away from her husband and child. Can she save one life without destroying her own?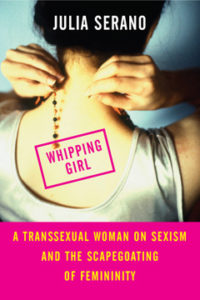 Whipping Girl by Julia Serrano
Serrano is a lesbian transgender activist, professional biologist, and prolific writer. In this book, she "shares her powerful experiences and observations…to reveal the ways in which fear, suspicion, and dismissiveness toward femininity shape our societal attitudes toward trans women, as well as gender and sexuality as a whole."
If I Was Your Girl by Meredith Russo
"Amanda Hardy is the new girl in school. Like anyone else, all she wants is to make friends and fit in. But Amanda is keeping a secret, and she's determined not to get too close to anyone.
But when she meets sweet, easygoing Grant, Amanda can't help but start to let him into her life. As they spend more time together, she realizes just how much she is losing by guarding her heart. She finds herself yearning to share with Grant everything about herself, including her past. But Amanda's terrified that once she tells him the truth, he won't be able to see past it."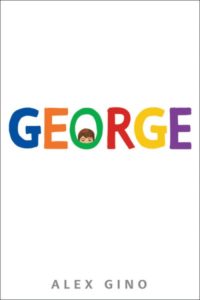 George by Alex Gino
I dare you to read the description of this book and not find it so freaking charming (and important!) you could just die. "When people look at George, they think they see a boy. But she knows she's not a boy. She knows she's a girl. George thinks she'll have to keep this a secret forever. Then her teacher announces that their class play is going to be Charlotte's Web. George really, really, REALLY wants to play Charlotte. But the teacher says she can't even try out for the part . . . because she's a boy. With the help of her best friend, Kelly, George comes up with a plan. Not just so she can be Charlotte — but so everyone can know who she is, once and for all."
FURTHER READING FOR FURTHER READING
Highlighting the Trans Authors Nominated for the 2016 Lambda Literary Awards
Rioter Constance takes us through the works by trans authors nominated for the 2016 Lambda Literary awards and discusses the potentially hopefully signs of expanding categories for trans authors.
Finding Trans Writers in Your Favorite Genres
Shockingly (#sarcasm) trans writers write books in all genres, not just memoir or about "trans issues." This list will help you find books by trans authors in whatever genre strikes your fancy.
HELPFUL LINKS
While writing this newsletter, I had to look up more terms than I usually do. The subtitle of Whipping Girl, for example, uses the term "transsexual" which I thought was an outdated/not entirely accurate term. Serano has a helpful glossary here in which she explains why she uses the word in relation to herself. In addition to Serano's site, here are a few other neato resources.
Some basic definitions: http://www.transstudent.org/definitions
And for writer/media types like myself, both the Daily Dot and Glaad have excellent resources about how to cover transgender issues responsibly.
Did I miss your favorite book written by a trans author? Any other resources I should know about? Let me know,  or just say hello on Twitter @msmacb or just shoot me a note at katie@riotnewmedia.com
Until next week,
~Katie