Welcome to the third quarter of the year, nonfiction lovers. I hope you all had a great Fourth of July holiday weekend, filled with booze and books and sunshine.
---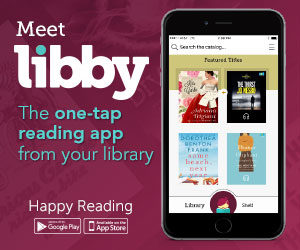 Sponsored by Overdrive
Meet Libby, a new app built with love for readers to discover and enjoy eBooks and audiobooks from your library. Created by OverDrive and inspired by library users, Libby was designed to get people reading as quickly and seamlessly as possible. Libby is a one-tap reading app for your library who is a good friend always ready to go to the library with you. One-tap to borrow, one-tap to read, and one-tap to return to your library or bookshelf to begin your next great book.
---
This week's edition of the newsletter is devoted to my favorite book format, the mighty trade paperback. That's right, as promised in March, I've put together a list of 25 nonfiction favorites that finally came out in paperback in the second quarter of 2017 (from April to June). I culled the titles from a variety of sources, and while it certainly isn't comprehensive, I hope it'll be useful for snagging some of these great 2016 titles for your library.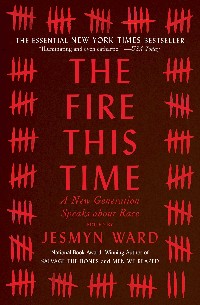 The Fire This Time edited by Jesmyn Ward – Essays and poems about race, collected as a response by James Baldwin's 1963 essay collection of the same title.
The Bad-Ass Librarians of Timbuktu by Joshua Hammer – A group of librarians "pull a brazen heist worth of Ocean's Eleven" to save ancient texts from Al Qaeda.
American Heiress by Jeffrey Toobin – An account of the Patty Hearst saga of the 1970s, and a more general look at the turbulence of that time.
White Trash by Nancy Isenberg – This is another one of those book that's gotten a boost thanks to the election of President Trump. Isenberg surveys the 400 year history of the marginalization of poor white Americans.
Rising Strong by Brené Brown – A groundbreaking researcher shares "stories of being brave, falling, and getting back up." This is a favorite for many Rioters.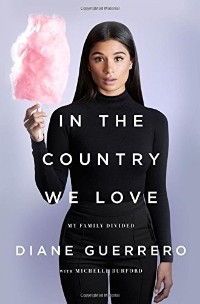 In the Country We Love by Diane Guerrero – An actress recounts her challenges as a young woman after her parents, illegal immigrants, were deported, leaving her alone in the United States.
American Pharoah by Joe Drape – A reported account of how American Pharoah won the Triple Crown and affected his jockey, trainer, and owner.
The Midnight Assassin by Skip Hollandsworth – In 1884, the Midnight Assassin terrorized Austin, Texas, violently murdering women and earning the title of America's first serial killer.
But What If We're Wrong? by Chuck Klosterman – Klosterman takes on the challenging task of trying to figure out what the modern world will look like when it's in the past – what reasonable ideas will eventually look ridiculous?
In the Darkroom by Susan Faludi – After Faludi learns that her estranged 76-year-old father has had sex reassignment surgery, she digs into her family's past and the meaning of identity.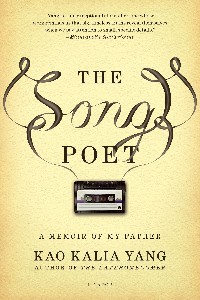 The Song Poet: A Memoir of My Father by Kao Kalia Yang – Yang shares the story of her father, a "song poet" in the Hmong tradition who came to Minnesota as a refugee.
The Marriage Bureau by Penrose Halson – Two twentysomethings in World War II London set up a marriage bureau to help eligible citizens find love.
Valiant Ambition by Nathaniel Philbrick – From the subtitle, "George Washington, Benedict Arnold, and the Fate of the American Revolution."
The View from the Cheap Seats by Neil Gaiman – A collection of essays from a favorite author.
Paper: A World History by Mark Kurlansky – The author who told the story of salt is back with a microhistory of paper. So nerdy!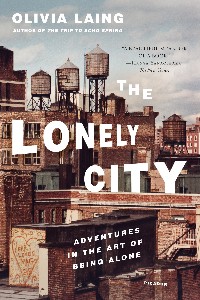 The Lonely City by Olivia Laing – After moving to New York City on her own, Olivia Laing explores what it means to be alone, and "how it might be resisted and redeemed."
Grunt by Mary Roach – Another excellent entry from a favorite science writer, this one looking at the research that keeps soldiers safe and comfortable.
Forward: A Memoir by Abby Wambach – Soccer star Abby Wambach writes about how her "professional success often masked her inner struggle to reconcile the various parts of herself."
A House Full of Daughters by Juliet Nicolson – A memoir about seven generations of women in one family, spanning the 19th century to the present.
The Lynching by Laurence Leamer – The "true story of a brutal race-based killing in 1981 and subsequent trials that undid one of the most pernicious organizations in American history – the Ku Klux Klan."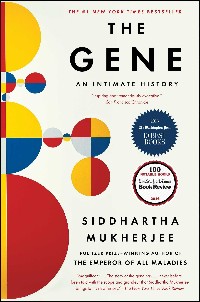 The Gene: An Intimate History by Siddhartha Mukherjee – A look at how we've come to understand the gene and the science that could come from this discovery.
Love Wins by Debbie Cenziper and Jim Obergefell – The story of the two men behind Obergefell v Hodges, the case that legalized gay marriage in the United States.
A Truck Full of Money by Tracy Kidder – A profile of Paul English, a "Pied Piper" of geeks and "unconventional inventor and entrepreneur."
Consequence: A Memoir by Eric Fair – Rioter Tracy Shapey called this memoir, by a former interrogator in Iraq, called this "one of the frankest, most brutally honest" memoirs she'd ever read.
Magic and Loss: The Internet as Art by Virginia Heffernan – A look at the digital world, and an argument that the internet should be considered a huge collaborative work of art.
Before I put this newsletter to bed, I want to close with a quick plug for Book Riot's newest podcast, Annotated. The podcast is a documentary series about books, reading, and language, with a similar format to podcasts like This American Life, Planet Money, or Invisibilia (all great, especially for you nonfiction lovers). Episodes of Annotated's first season (six episodes total) will come out every other week, and you can subscribe in Apple Podcasts, Google Play, or in your podcast player of choice.
As always, suggestions, recommendations, and feedback are always welcome. You can reach me on Twitter @kimthedork or via email at kim@riotnewmedia.com. Happy reading!